Eloping is the new black!
Yup thats right. I have been getting requests for interviews left and right from the New York Times to Glamour magazine about eloping. (oh and even quite a few requests from reality TV show producers which i always gracefully decline) Everyone is curious about YOU , the ones who have figured it out, the wise ones, The lucky few, the crazy couples flying to NYC to elope!
All these interviews prompted me to start my own little interview series with the fabulous photographers and officaints of Eloping is Fun so that we can share our favorite eloping anecdotes. First up is your truly Jenny Mac! Stay tuned for more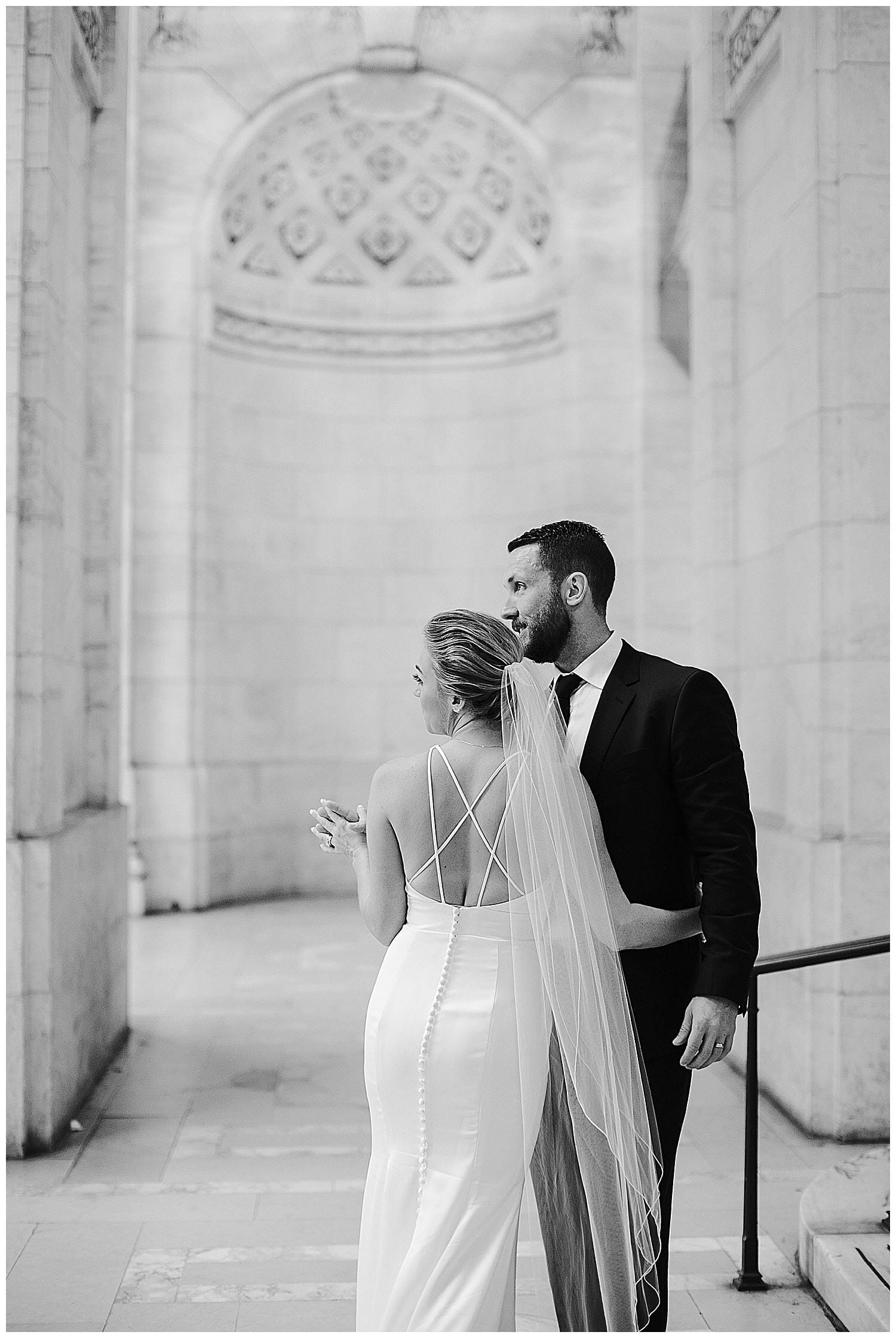 Favorite location for an Elopement in NYC
My favorite Location for elopements in NYC is the New York Public Library (NYPL for short) on 42nd and 5th ave. aka the Library from ghostbusters for those old enough to remember.
The backdrop of NYPL's grand white marble columns make for jaw dropping photographs. And as a ceremony location it is a perfect mix of intimate and voyuristic. Standing on those steps with your boo during your wedding ceremony encloses you in a perfect little bubble of love, it is not util the ceremony is over and you look around and there are 100 people clapping do you realize that as much as you tried to keep this wedding small and intimate, you actually invited all of NYC to witness your vows!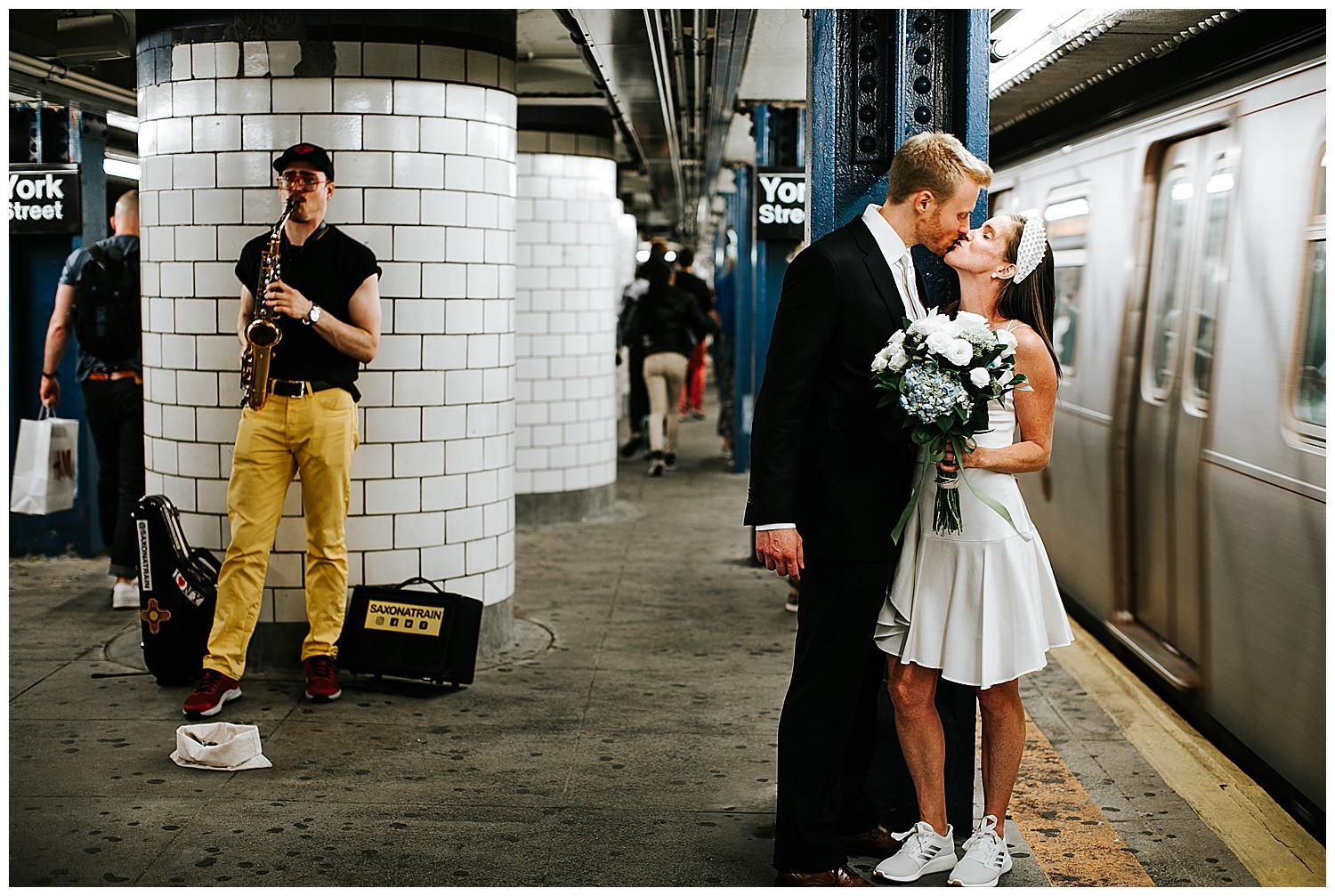 My fantasy NYC elopement would be on the Subway. On the J train to be precise, going over the williamsburg bridge, with a busker playing guitar, party favors for the commuters and confetti. If you are crazy enough to do this I will give you a 50% discount on any package and plan everything for you for free. So call me!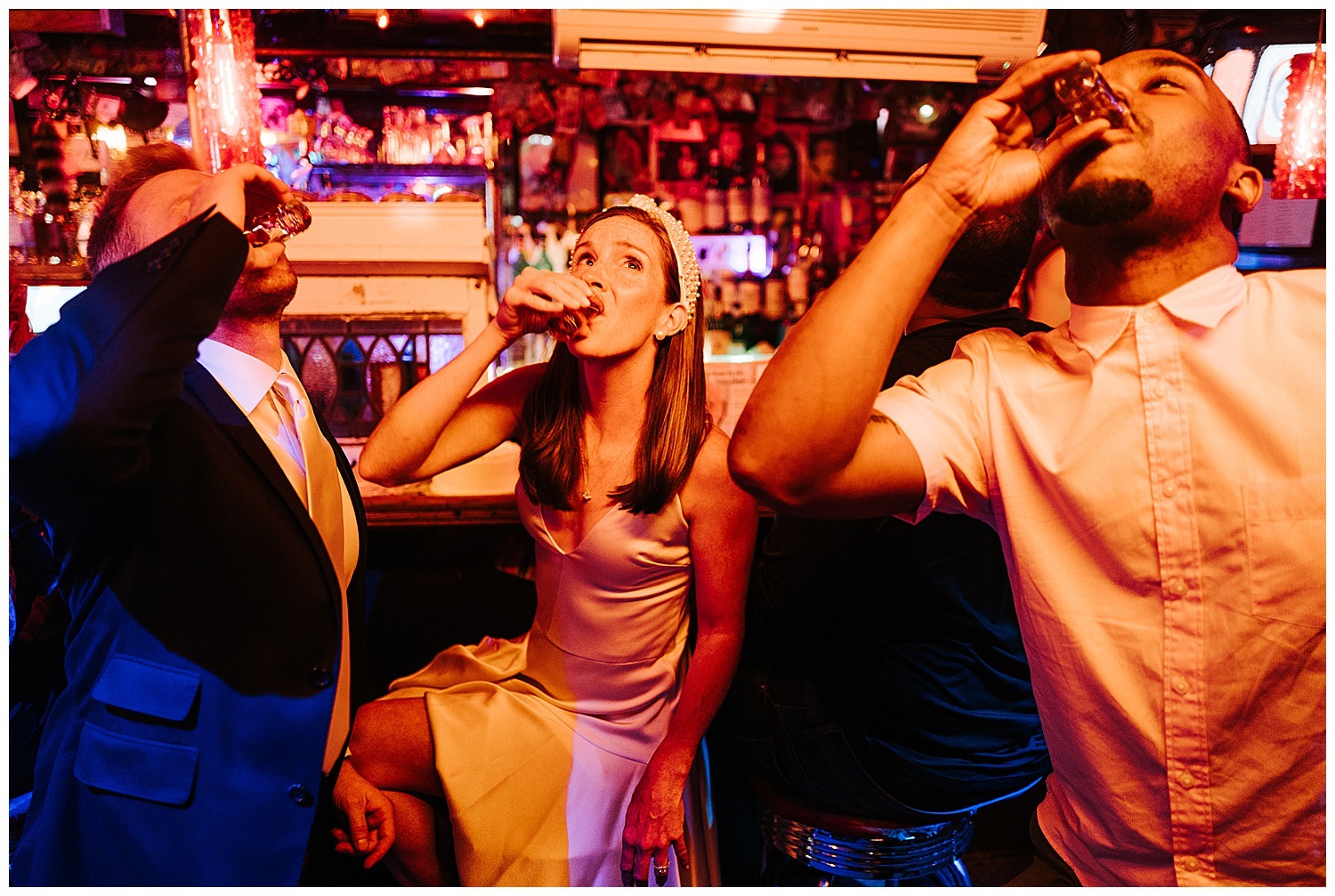 Coolest thing to happen during an elopement
Coolest thing to happen during an elopement occurred recently. Margaux and Eric had their ceremony in DUMBO and picked up a custom cake from One Girl Cookies which came along for the ride with us during photos. We realized that this cake was becoming a tab bit cumbersome as we made our way thru the streets of NYC so I proposed an idea, stop at the beloved NYC Dive bar, Bar 169, get a few shots and hand out wedding cake to everyone at the bar. Well we showed up, the bar was packed, many shots of Jameson were bought for us, many selfies taken and legends were made that fateful afternoon in Chinatown. I still get chills thinking about it.