Fashionista, Hipster Or Foodie? Our Top 3 Weekend Elopement Itineraries
Life is hectic. Many of our awesome elopement couples are chock-full of love, but poor on time – and in that case, a long weekend NYC destination elopement is just what you need. With 72 hours, you've got plenty of time to (a) GET MARRIED and (b) explore some of the best NYC has to offer!
We often have couples come to NYC for an elopement weekend, and it's such a whirlwind of fun, excitement, and romance. However, we highly recommend planning your itinerary in advance. Otherwise, there are just too many damn amazing things to do in the city and you might feel overwhelmed with decision paralysis – not what you want on your elopement weekend.
Let's look beyond the touristy stuff and cater a New York elopement itinerary to meet your interests. Love food? All about fashion? We got you covered. Whether you're a foodie, fashionista, or hipster, here's a 72-hour elopement itinerary in NYC.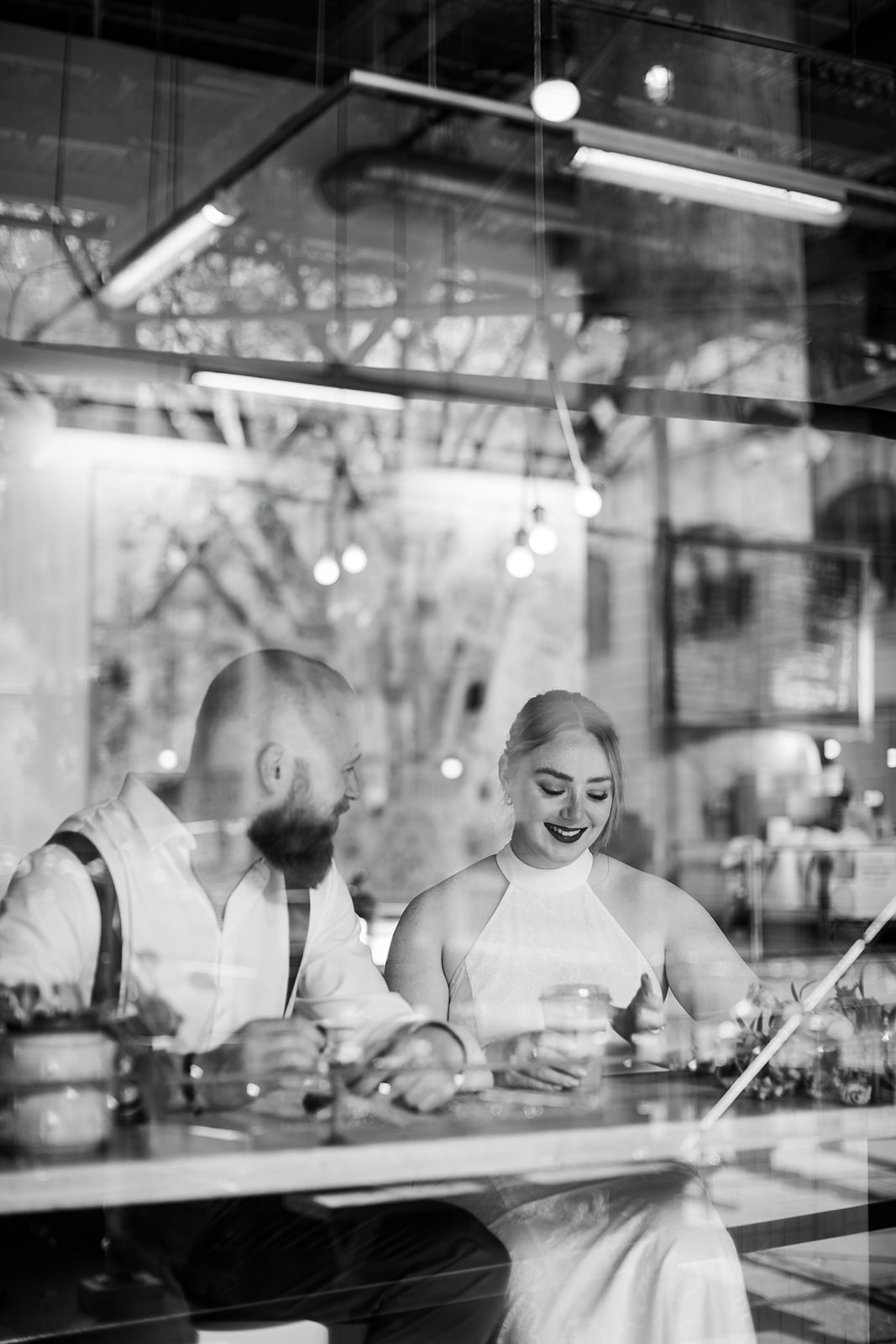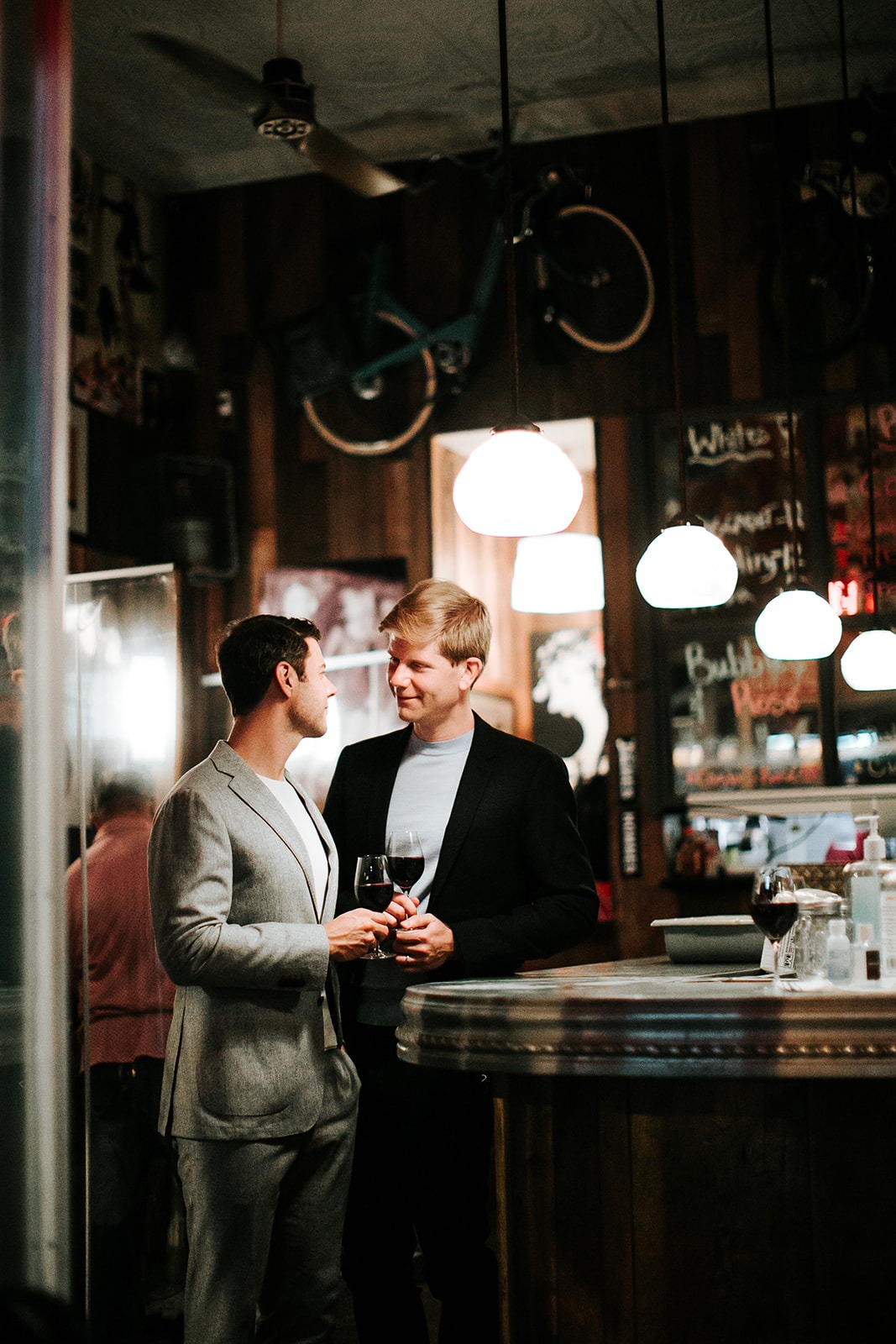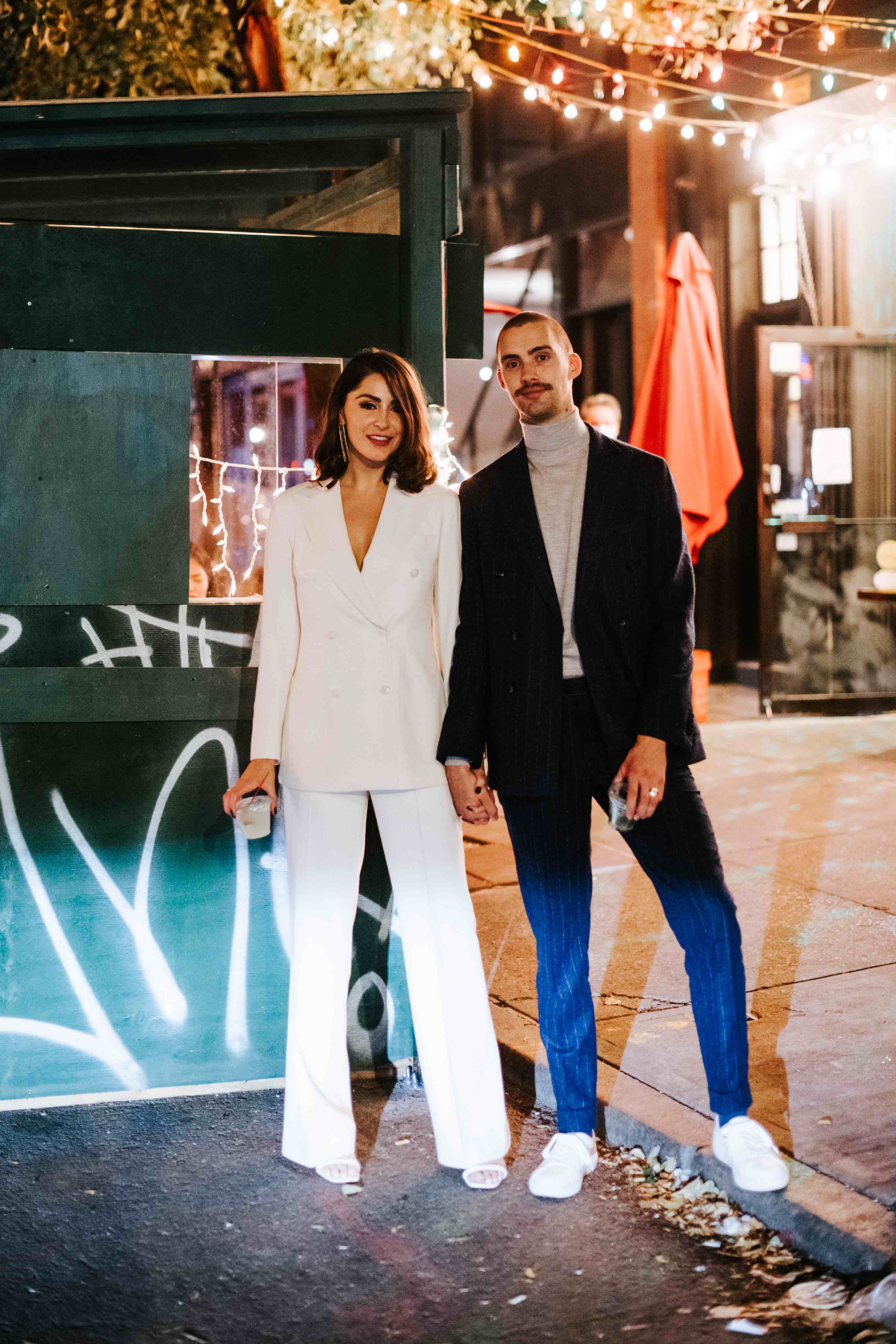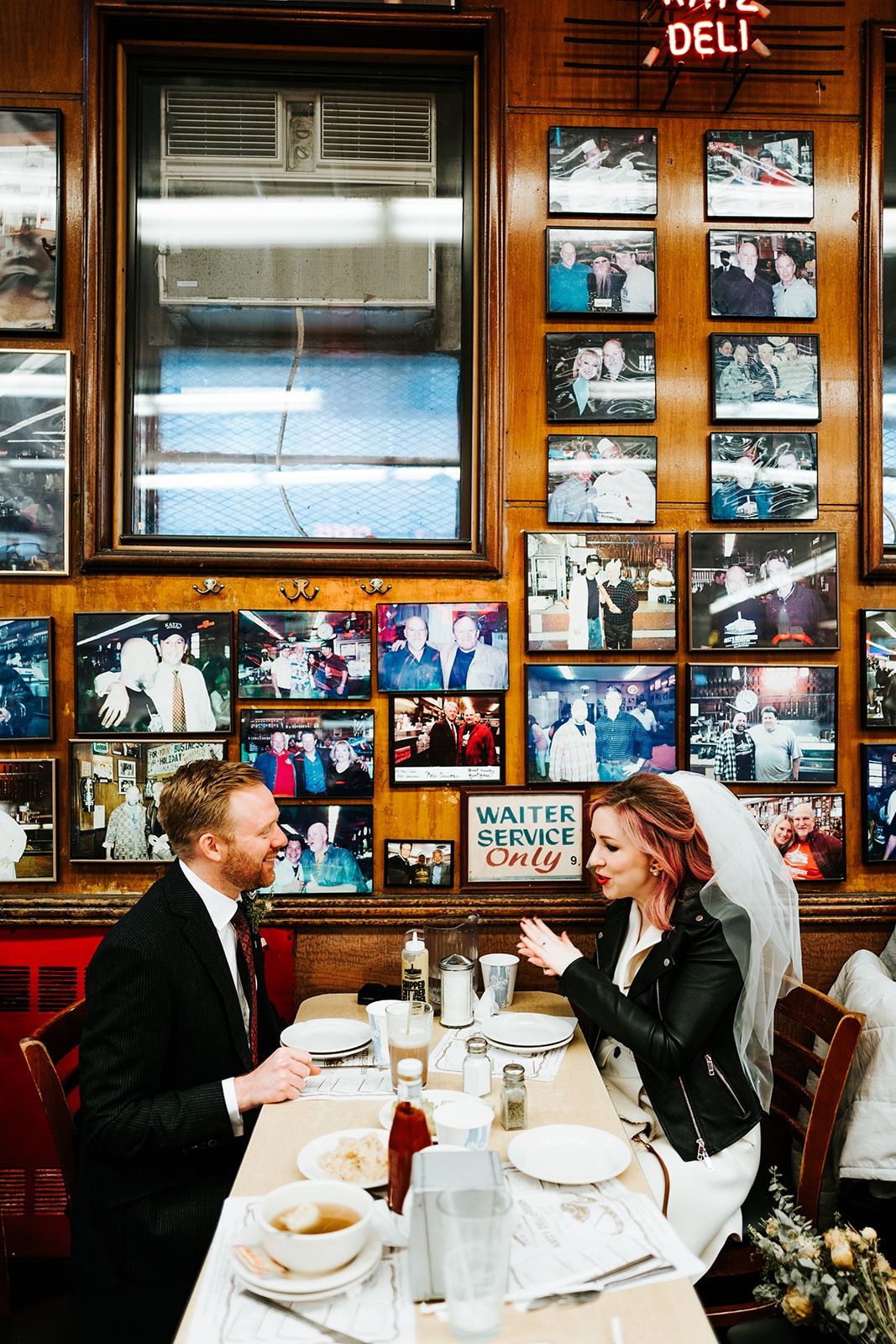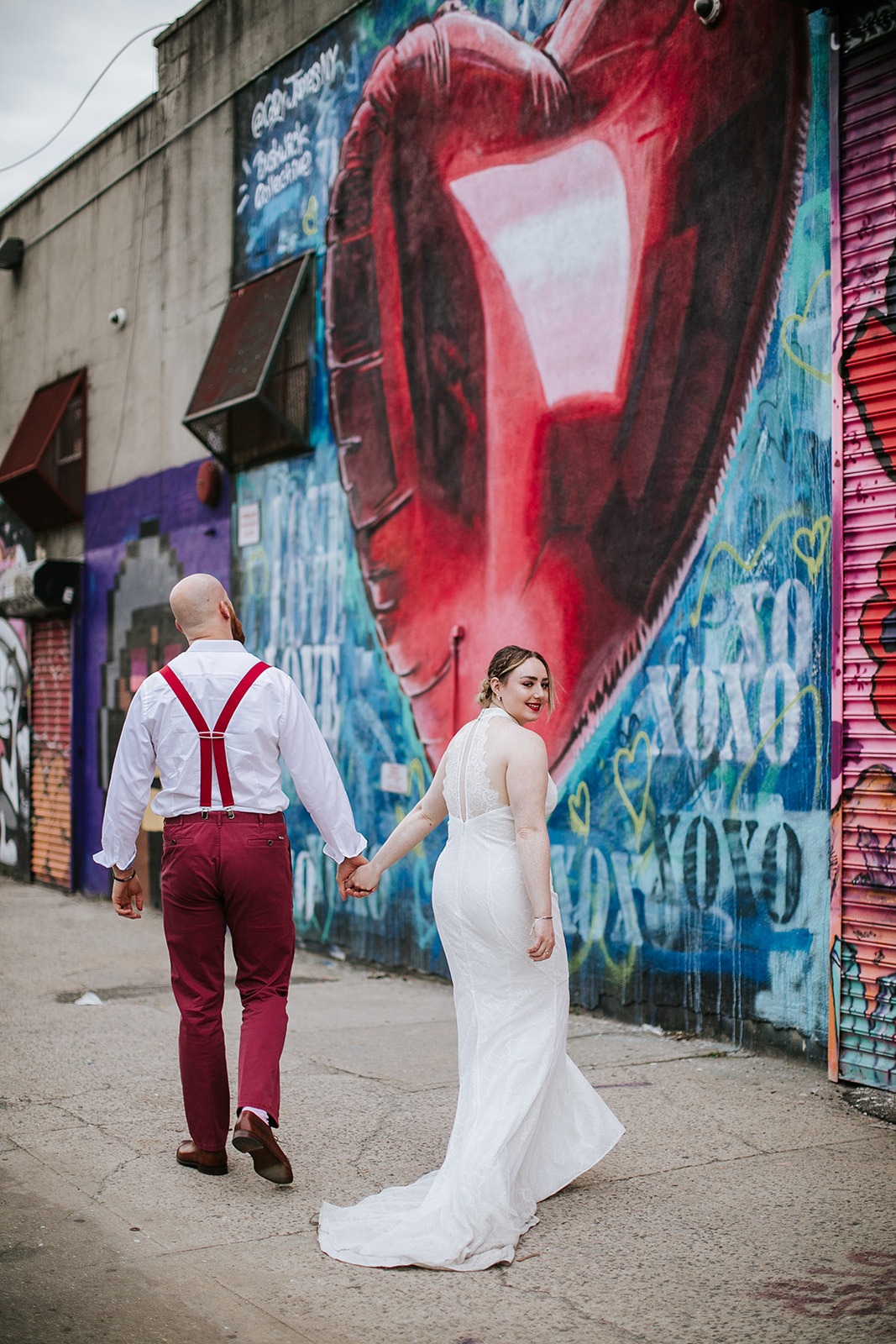 You could spend a month in NYC and still not try every amazing restaurant, but even in three days, foodies can seriously go crazy in this city – truly, you'll never eat better.
If you're visiting from outta town, there are a few iconic NYC places you need to check out, including Katz's Deli – go early to beat the lines. Make plenty of time for pizza too (yes, NYC pizza is worth the hype!). Some of the best to try are Prince Street Pizza, served by the slice, and Grimaldi's in Brooklyn.
For a fun afternoon, cruise over to Brooklyn's Bushwick and enjoy the best-ever ramen from Ichiran Ramen before heading over to the Bushwick Collective, a phenomenal street art gallery and a sweet place to take some couples' photos. We can also recommend some great streets for unique Brooklyn elopement photos.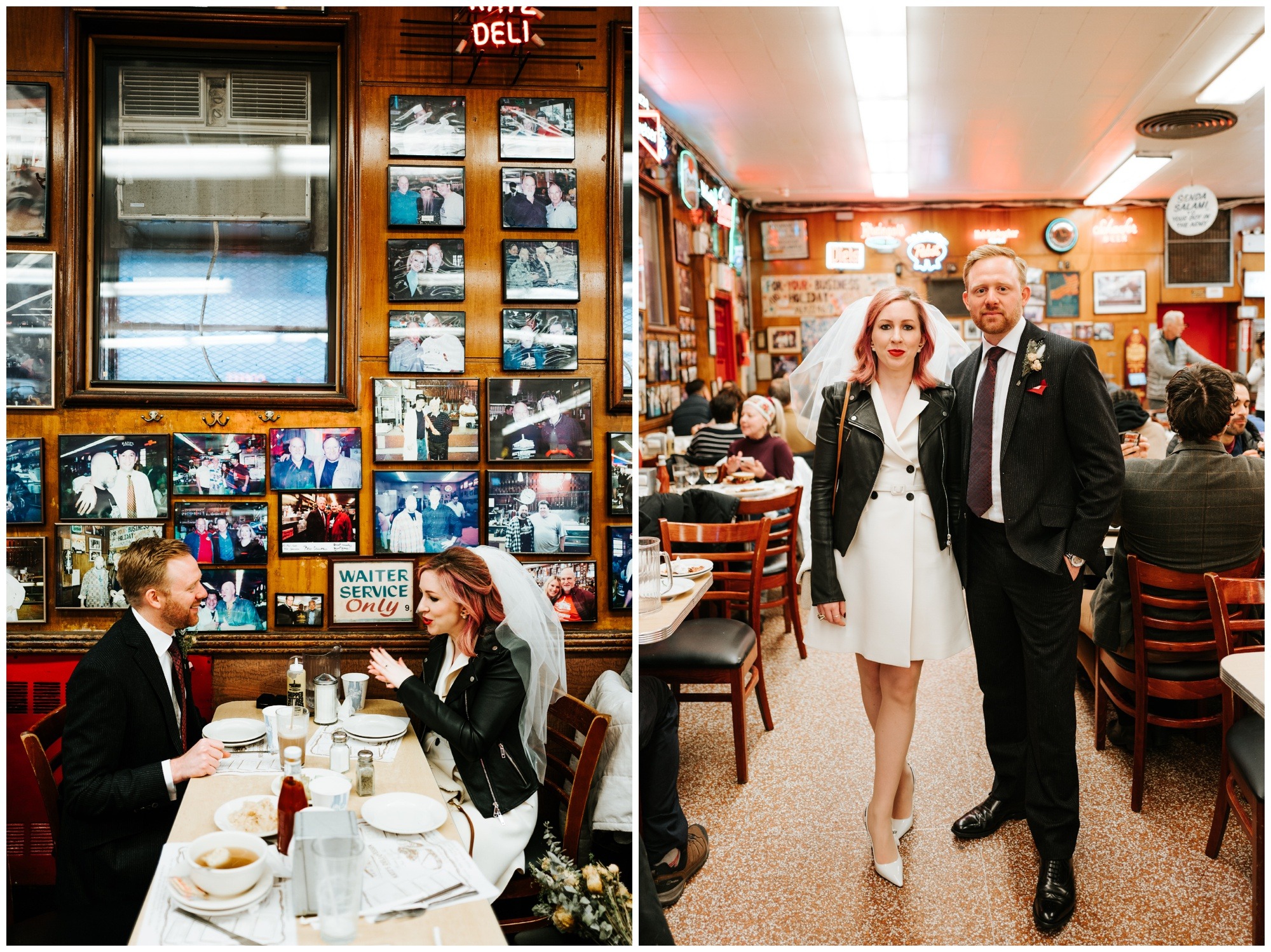 What's the perfect foodie day in NYC? Why not enjoy breakfast at Balthazar, a French brasserie that made huge waves in the NYC dining scene when it opened, followed by a light lunch at B&H Dairy, complete with a classic NYC egg cream?
For dinner, head to the Minetta Tavern, Carbone, Gage and Tollner, or Dante – truly some of the city's finest restaurants (be sure to book a table). Or, on the Lower East Side, you'll find Dhamaka, a vibrant Indian spot that was named the number one restaurant in the city by the NYTimes.
Have more ideas? We love to hear 'em, and we're glad to curate some foodies NYC elopement packages for your trip.
Where to stay: Foodies will love being in Manhattan, super close to tons of good restaurants. Check out The Library, a super unique hotel, or The Lombardy, home to a renowned seafood restaurant. And definitely scope out the room service menus before you book – you'll want breakfast in bed or late-night snacks at some point!
Fashion, dahling, was practically invented in NYC. A fashion weekend elopement itinerary in NYC has to include tea at the Blue Box Cafe (yes, you can literally have breakfast at Tiffany's). While you're there, spend some time browsing all of the designer shops around Madison and 5th Avenue – heaven. Plus, we can get some iconic Manhattan elopement photos here.
Of course, fashion doesn't have to mean designer, so you can also browse for vintage treasures all over town – check out Williamsburg and the East Village for plenty of great shops. Some of NYC's best vintage shops include L Train Vintage, Hamlet's Vintage, and Procell.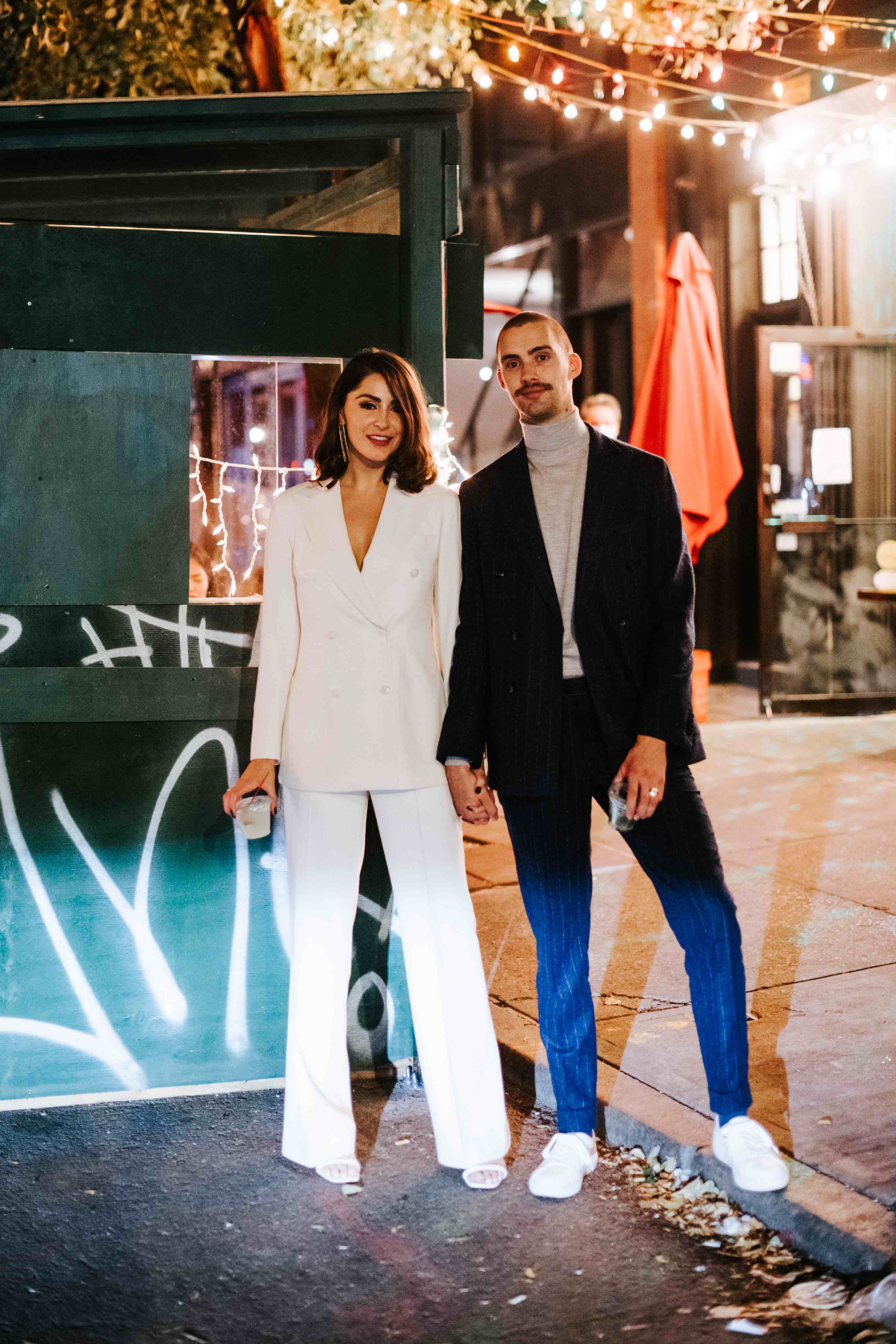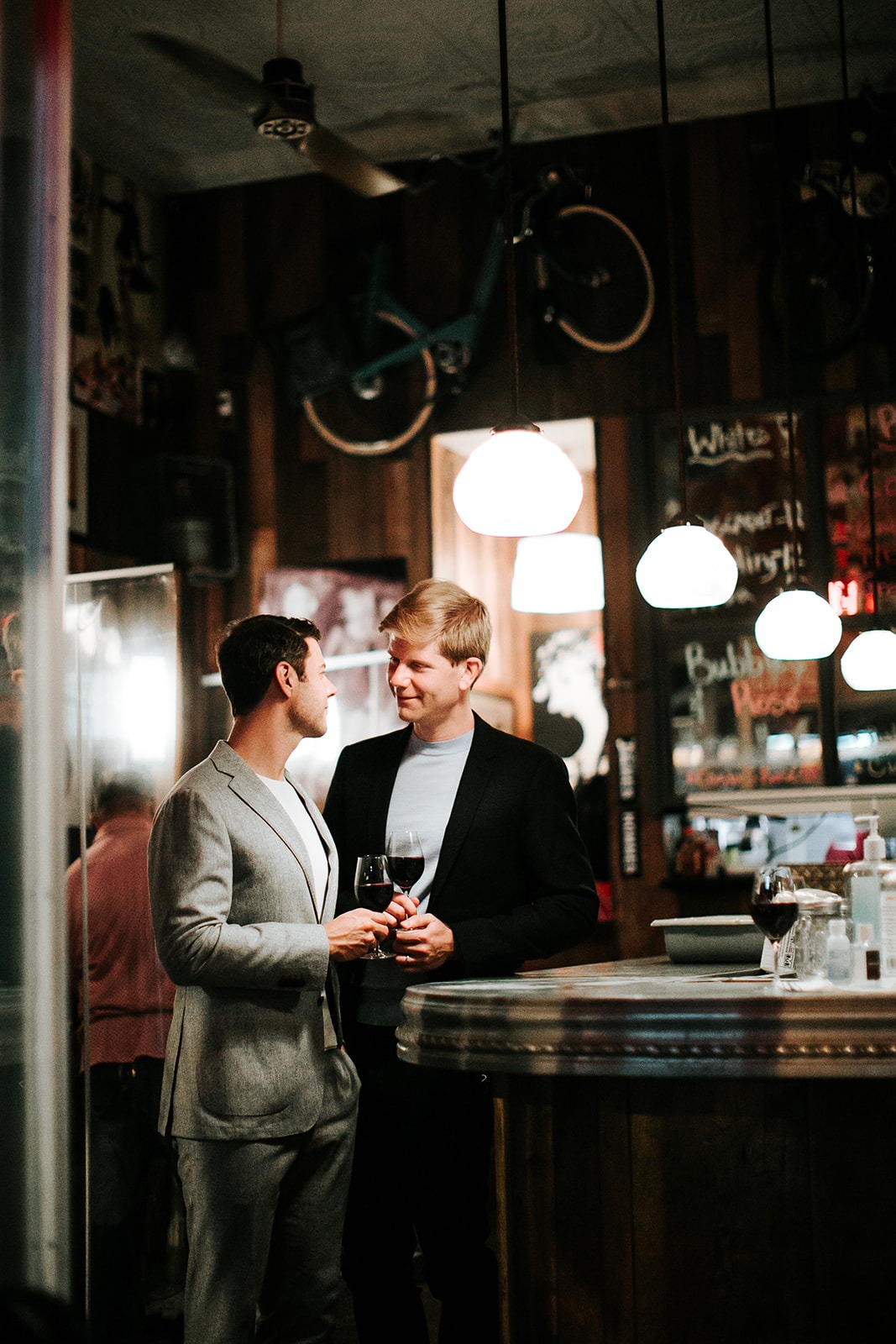 For a day of sightseeing, you'll absolutely need to pop into the Metropolitan Museum of Art or the Museum at FIT, full of amazing historical fashion archives. Metropolitan Museum of Art wedding photos would be so glam!
To celebrate your elopement, why not get dolled up and hit the town in your new purchases? After having your hair and makeup done, head to Le Bain, an uber-fashionable bar in the Meatpacking District, or count Michelin stars at Per Se or Eleven Madison Park.
Where to stay: If money is no object, it has to be The Plaza, but the Arthouse Hotel is also an awesome choice for a trendy, fashion-forward place to stay.
If you're into Polaroids, records, or anything retro, NYC is a hipster's dream. You'll love Brooklyn, where you can browse for records and vintage clothes in Williamsburg, then check out all of the cool bars and restaurants in Dumbo. Dumbo wedding photos are so memorable and iconic – a great memento if you're visiting from out of town.
There are plenty of funky alternative things to check out in the city too, like the Museum of Sex, or you can head out on one of the city's Prohibition tours. They're a pretty fascinating way to learn about the city's history with booze and, surprise, they generally end at a fun speakeasy.
You'll find plenty of great places to eat too – Koreatown offers killer Korean BBQ or vegan options. It's such a colorful and fun neighborhood to visit, with plenty of spas, food carts, and late-night karaoke, if that's your jam.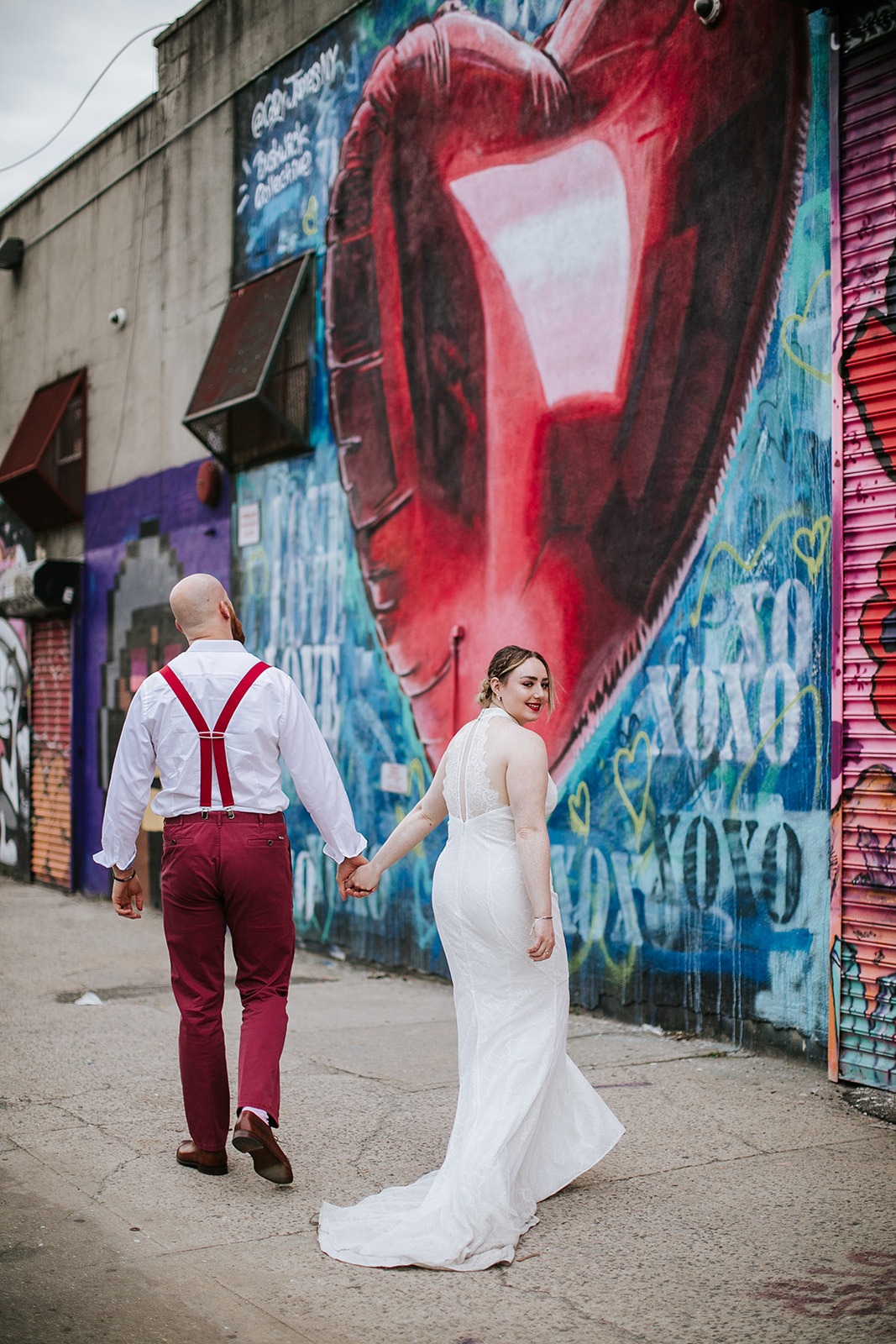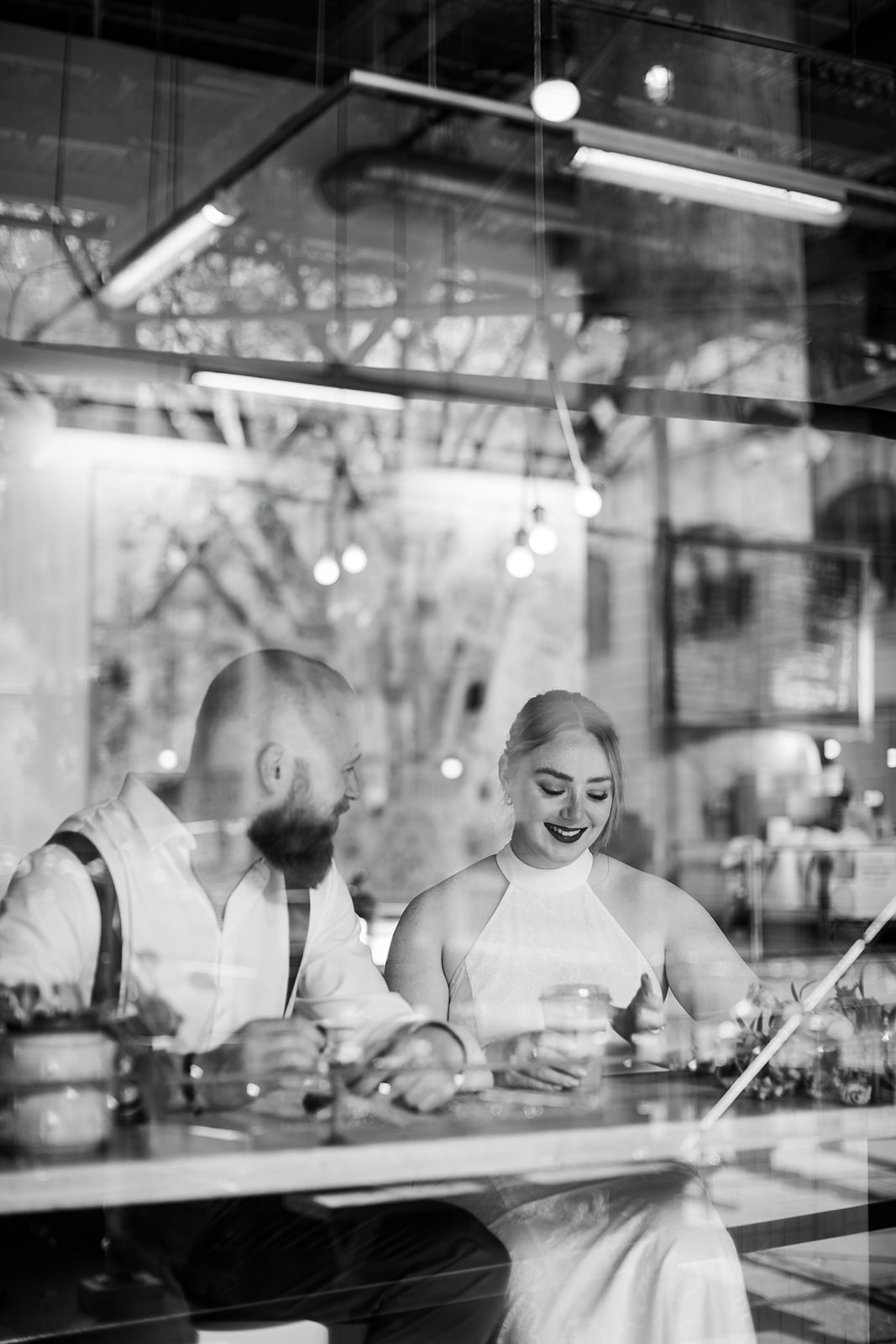 On a hot day, cruise on over to the Chinatown Ice Factory, which is small in size but huge in flavor – you'll find all sorts of unique ice cream varieties here, like black sesame or lychee.
Where to stay: The alt feel of Brooklyn might make you feel right at home, so look into the William Vale in Williamsburg or the Box House Hotel, a converted factory. Either would be perfect for Brooklyn elopement weekends.
No matter what you're into, we hope these New York elopement ideas have got you thinking about how to spend three perfect days in the city for your wedding! We're all about super fun elopements that suit you down to the ground, so if you have a dream for your NYC wedding, let us know and this band of NYC elopement photographers, videographers and celebrants can make it happen!