the definitave guide to eloping in central park
For many people that visit NYC the definition of romance is Central Park. I have to say that even as a native New Yorker, Central Park continues to inspire me. For the majority of couples who elope in NYC, you will be planning your entire wedding from overseas or out of state. I would like to give you a "picture" of all the amazing locations for elopements in central park. The hard part is…where to begin!!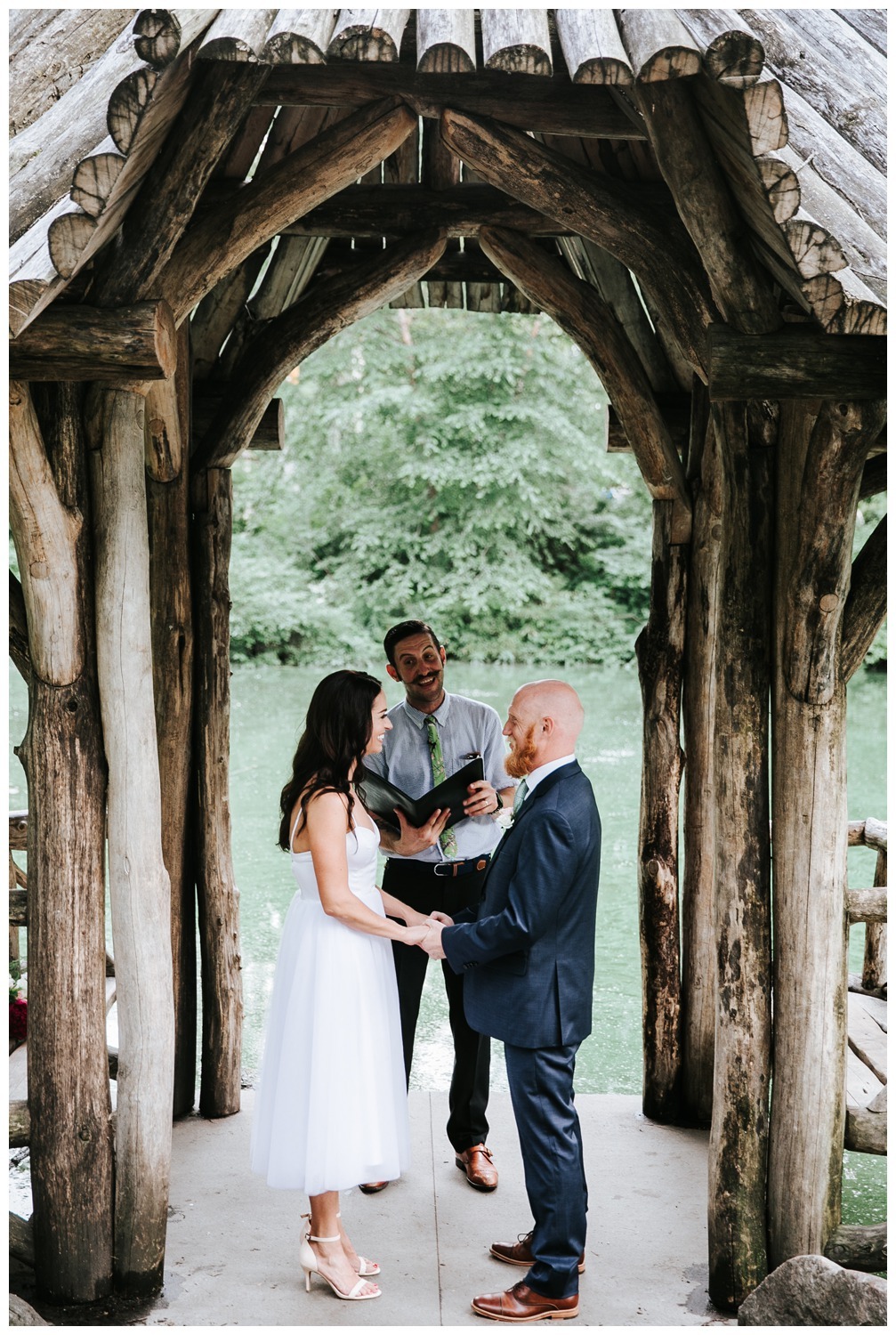 Wagners Cove
Down a lush green winding path, you will find this totally secluded hidden gazebo on the water. Privacy Here is pretty much guaranteed and it is way off the beaten path. It is a small space so if you have more than 6 guests I would not recommend this spot. It is possible (but not totally necessary) to get a permit for Wagners Cove so that we are assured there will not be any other activities going on there. The Permits are $25 and I will cover that later in this blog post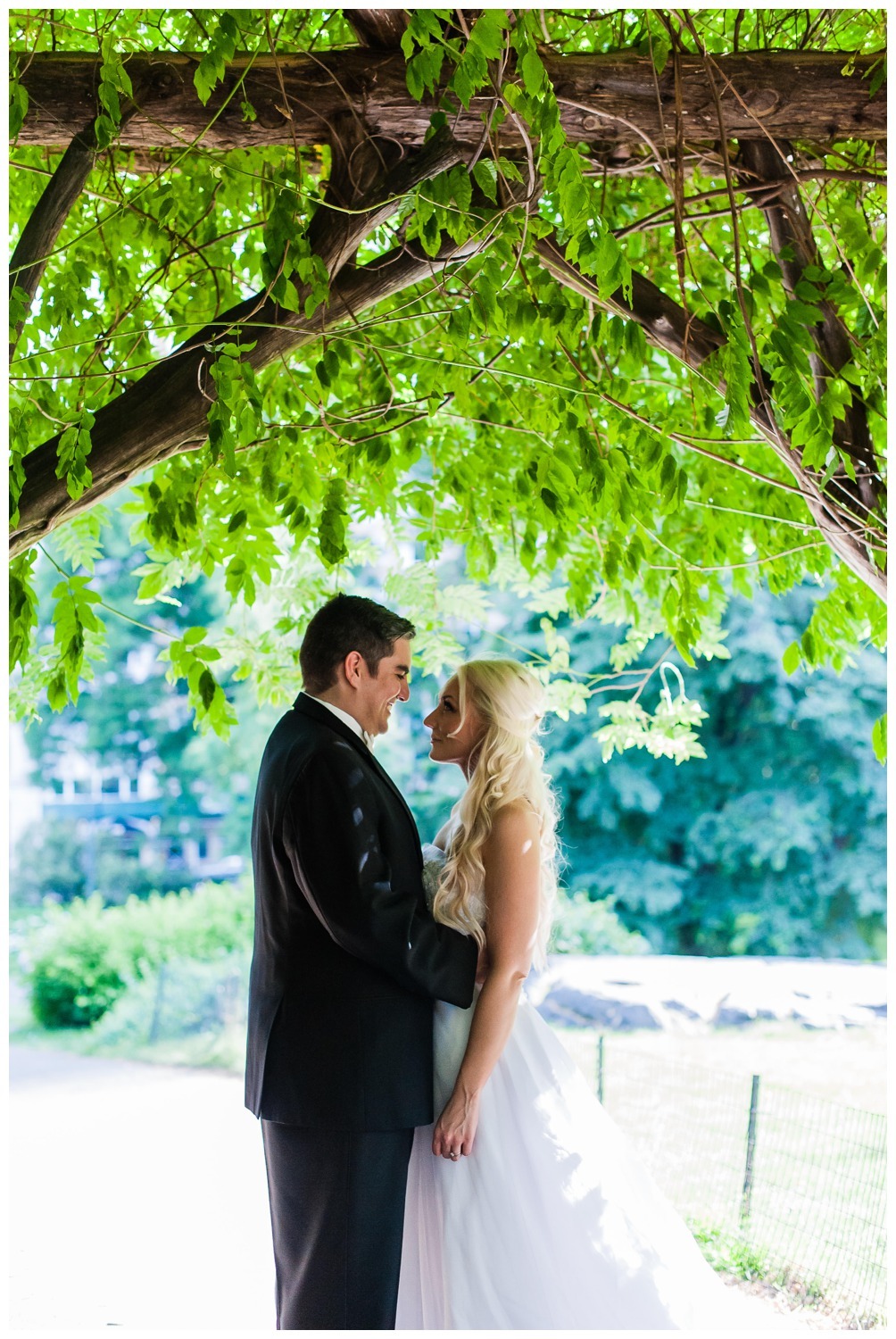 Cop Cot
Cop Cot is another Central Park ceremony location. that can be reserved for a $35 fee. Cop Cot is direct across from the Iconic Plaza Hotel. This is a great ceremony location if you plan to have guests, although the Central Park website says it can accommodate up to 50 guests, in my opinion about 25 max is a good size. Cop Cot is just a 2-minute walk into the park so its a great option if you have some elderly people in your group AND there are gorgeous benches incorporated into the structure so that your guests can sit and enjoy the ceremony. It's totally enclosed with gorgeous dappled sunlight pouring in through the vines on the gazebo. We ❤️ Cop Cot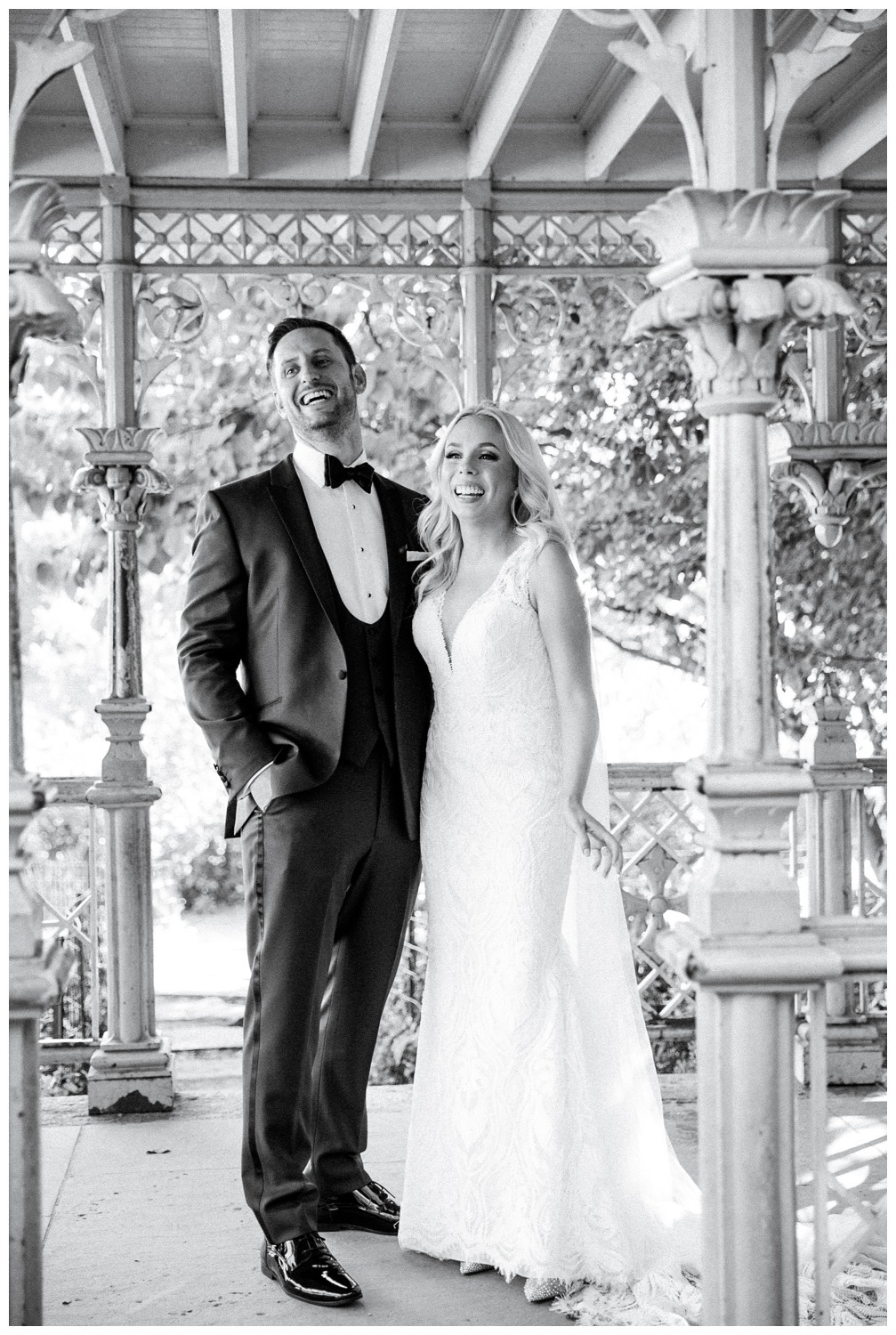 Ladies Pavilion
Ladies Pavilion is an Architectural Gem. Light blue ornate cast iron encloses you in a little cocoon. It is not the most "private location" Ladies Pavillion is off a very busy footpath and I would not recommend this ceremony location for large groups but for an intimate ceremony you cannot go wrong. The Pavilion itself comfortable holds the bride, groom, and officiant. Again this spot can be reserved in advance.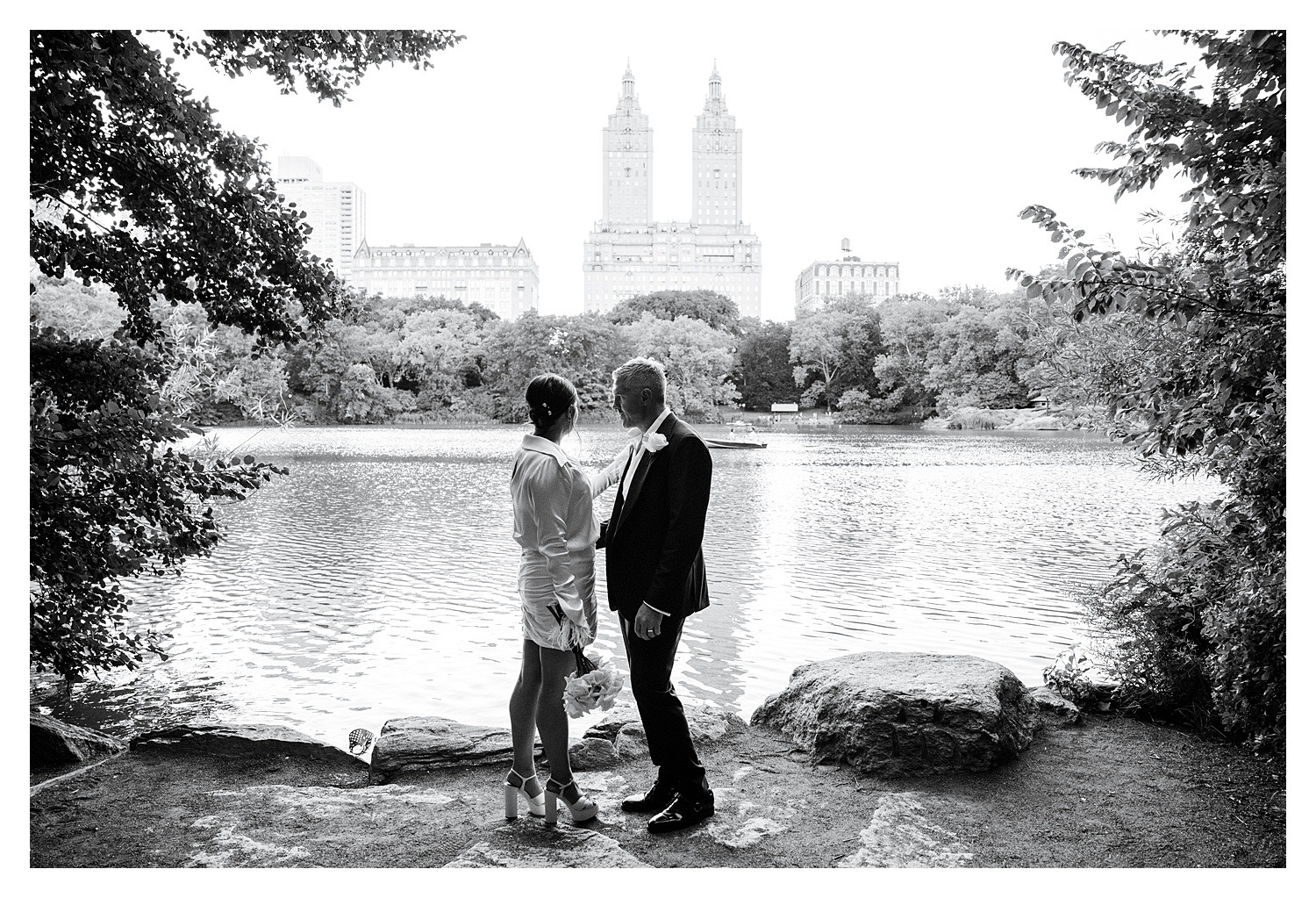 Where the skyline and the park meet
Just steps from the iconic Gapstow bridge there is a magical spot that connects Central Park with the Skyline of NYC. On this beautiful spot, the view of the San Remo building towers over you. Designed by architect Emery Roth in the Renaissance Revival style, it is a favorite building of many New Yorkers. This has been a recent favorite spot for many of our Eloping is Fun couples. it IS a busy spot so a bit of patience is required.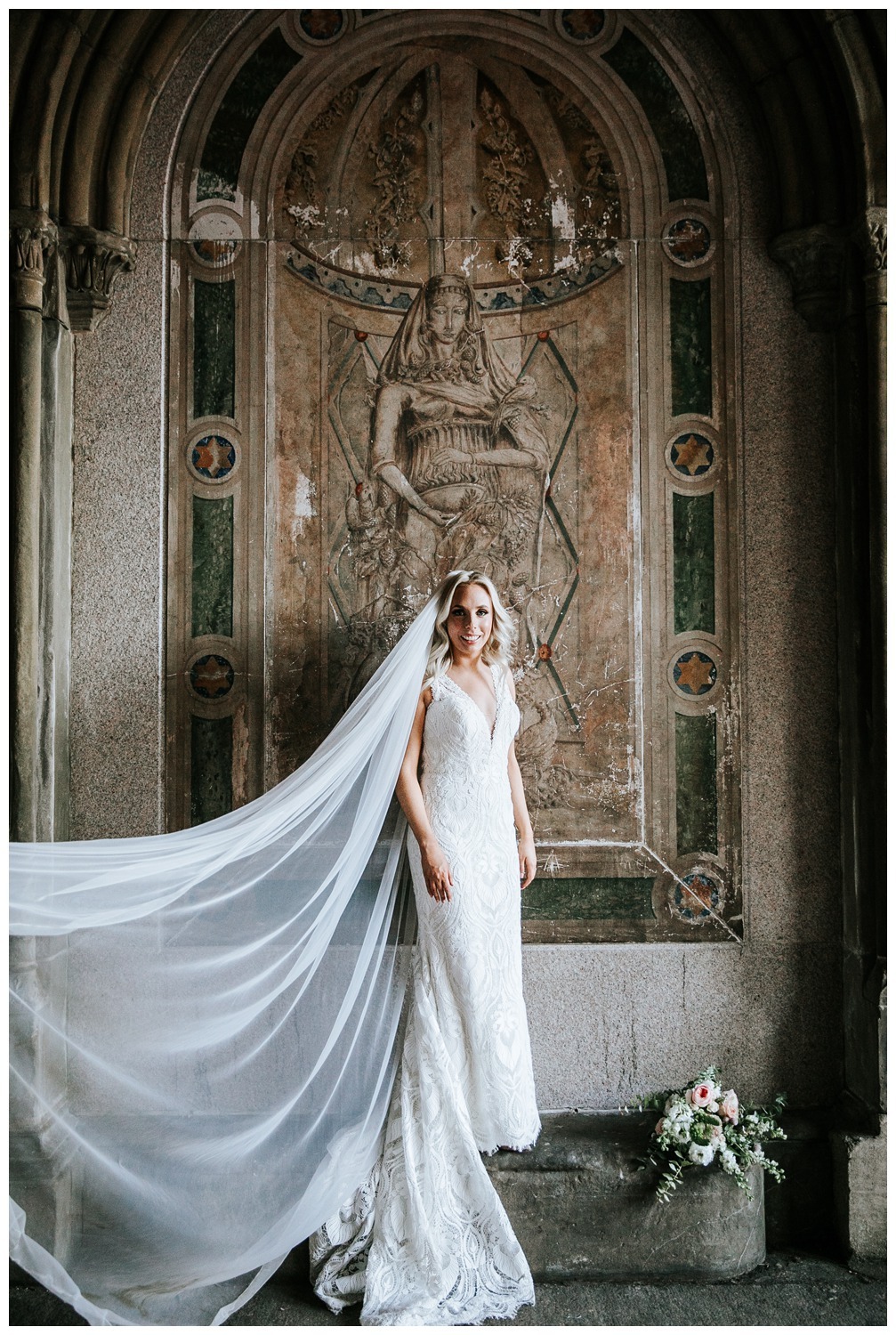 Bethesda Terrace
ok I LOVE Bethesda Terrace for photos, Love, love, love it. We have done a few ceremonies here over the years...but, let's just say that Bethesda is like the Times Sq of Central Park, So if that is your kind of thing then cool. But be warned that it's a bit chaotic and loud. Bethesda Terrace is one of our favorite places for photos in Central Park so let us know if you would like to include a stop here in your elopement photography itinerary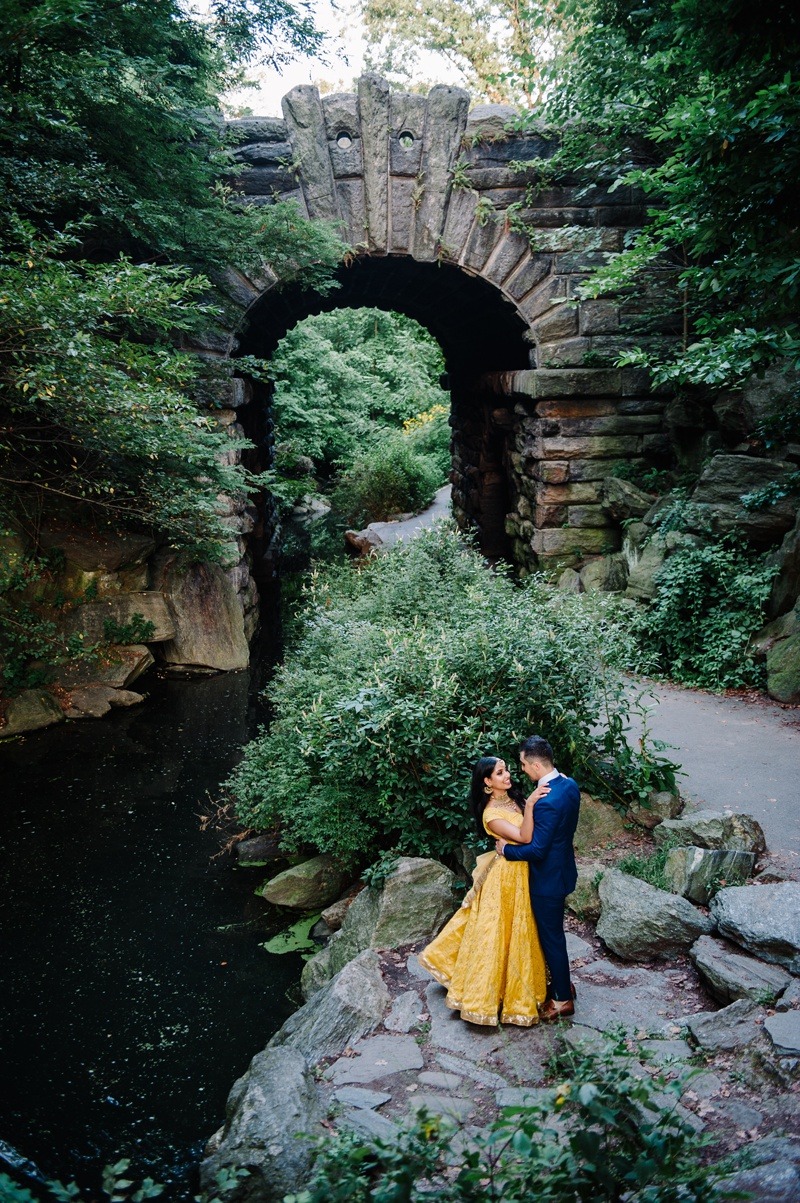 Glen Span Arch and The North Woods
Of all my Central Bark faves, I gotta say this spot is closest to my heart. It's way uptown, off of the tourist trail. The area surrounding the arch is really wild. Propper woods. There is a lovely waterfall that trickles in the background of this ceremony spot and there are a zillion amazing camera angles to capture this special spot
Check back as we update this page. We are always exploring new territory so that we can make the most custom and unique ceremony for you and your partner in NYC. and as promised here is the info for the official Central Park wedding permit application