The Wedding of your wildest dreams is stress-free, easy and fun
….and you will have $ left over for a downpayment on a house, to fly to Greece 1st class or just buy those Louboutins you have been eyeing!
At Eloping is Fun we create totally personalized all-inclusive elopement packages in NYC. We hold your hand and guide you step by step from the paperwork and logistics until you post your epic "we eloped" photos on Instagram.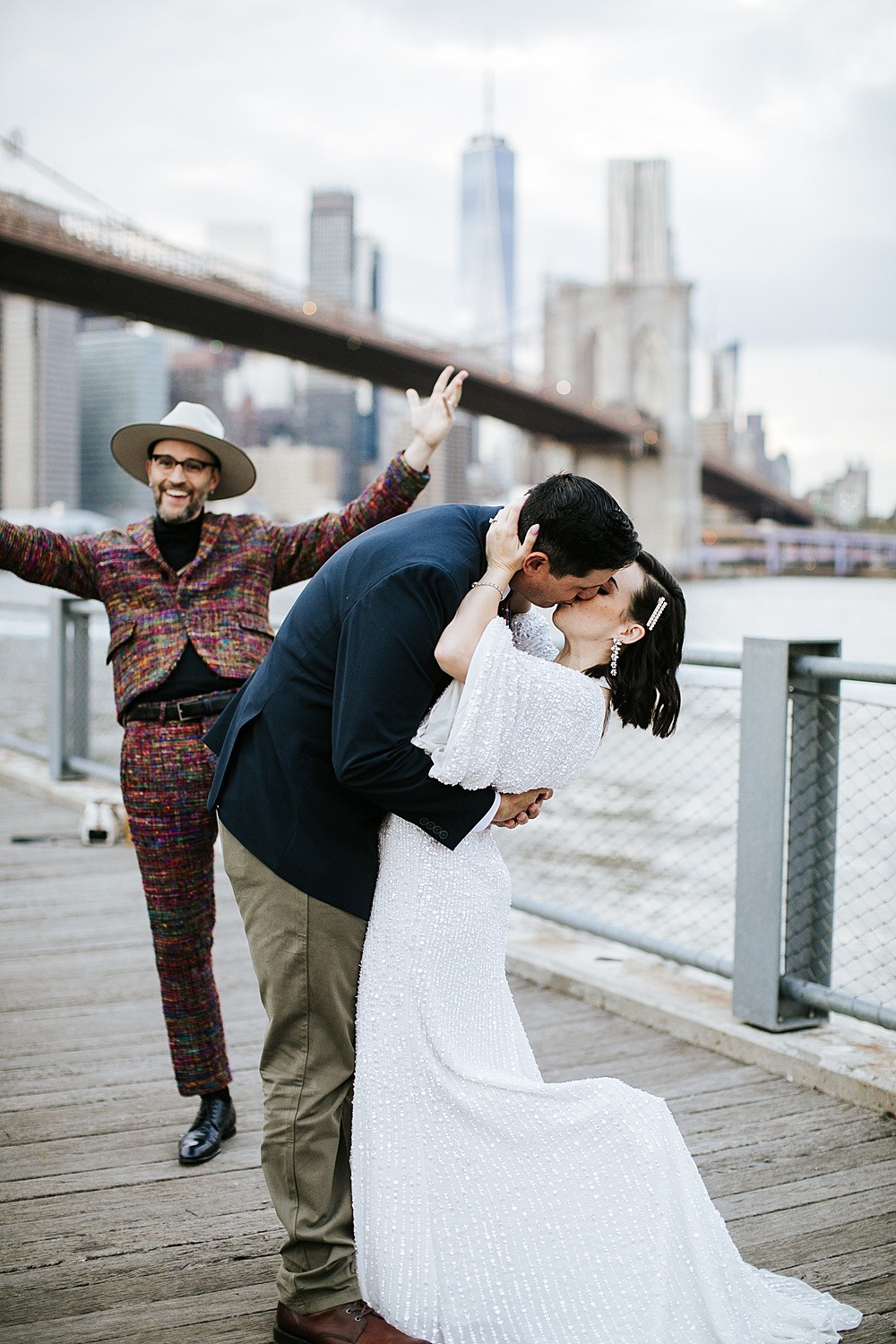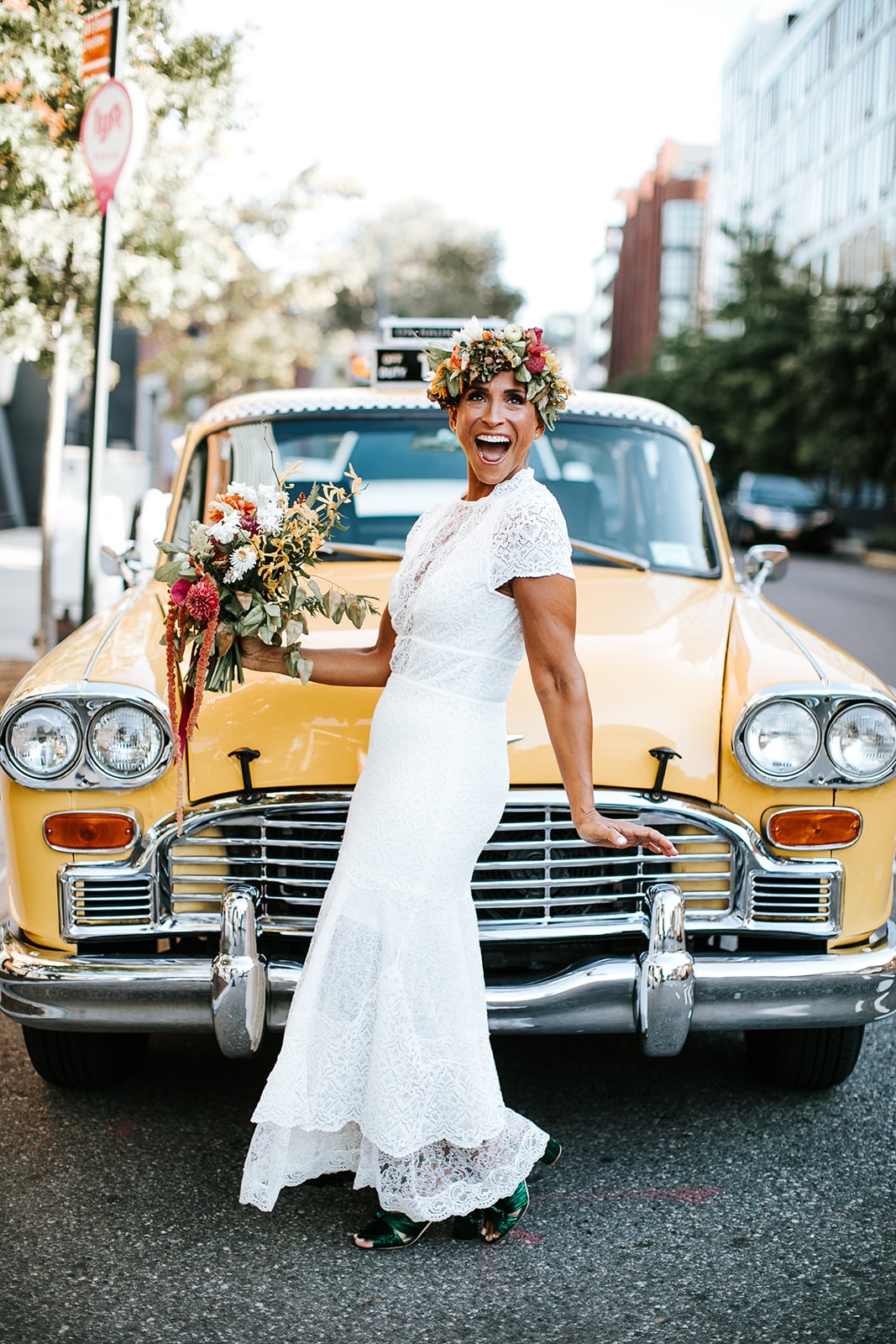 GET THAT PAPER BABY! 🎉
The City Clerk in NYC is still booking appointments for your marriage license. There are no walk-ins at the moment. We hope that changes soon. We miss the craziness of city hall.
Don't be discouraged by the process of getting your license. WE ARE HERE TO HELP! We have assisted every single one of our couples for the past 2 years to get THAT PAPER!
We might have to be creative. We definitely have to be patient. All the wonderful virtues that Corona has taught us. Ahhh Covid
If you are coming from down the road or across the globe...NYC is waiting with open arms to get you married! Legally, safely, fun-ly, with confetti, tears of joy and smiles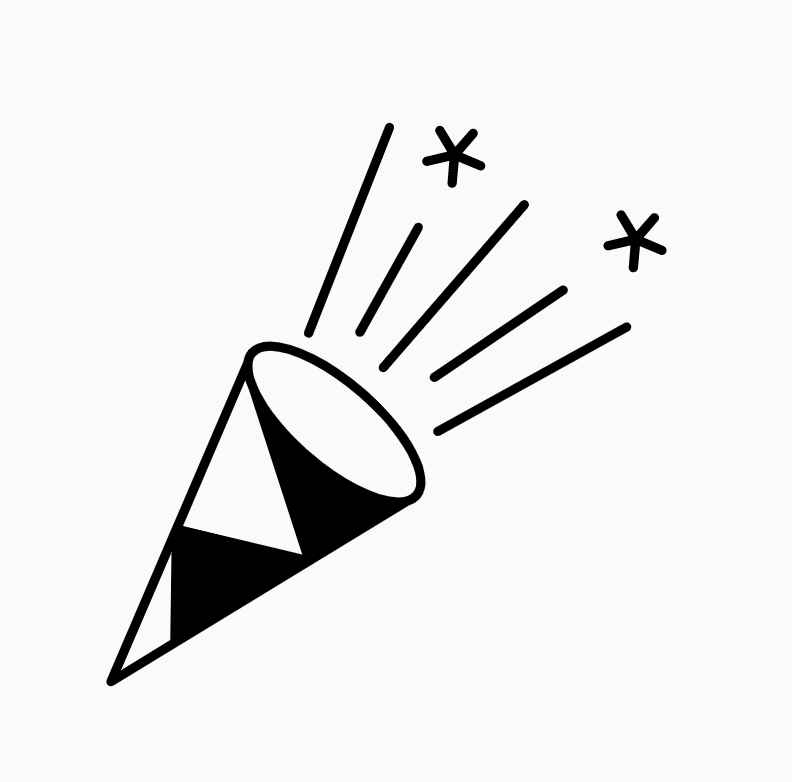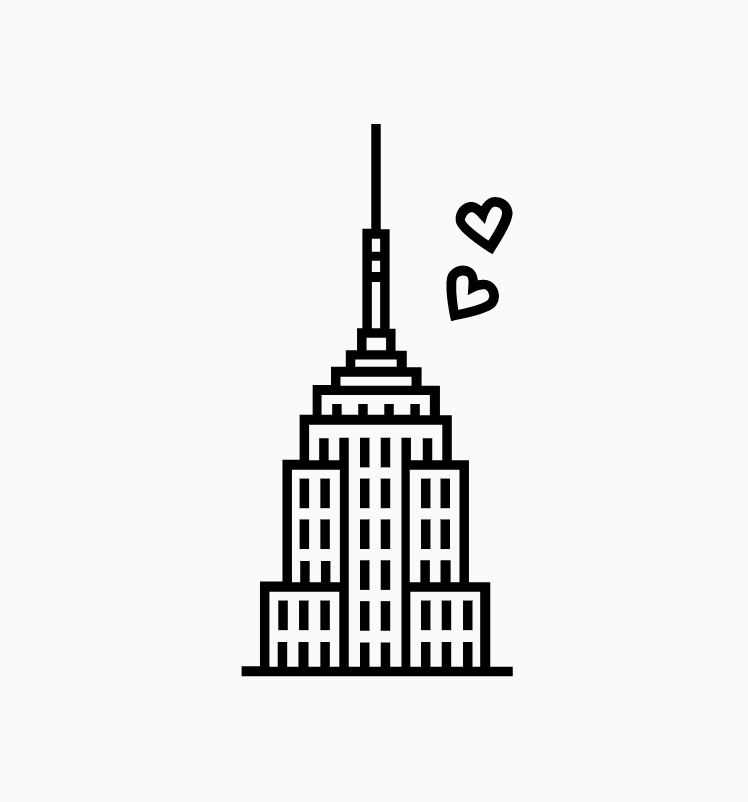 Work one on one with your elopement Guru Jenny to go over your marriage paperwork and permits in fine detail, create a awesome NYC photo shoot itinerary and to coordinate and connect you with all your other vendors.
Have the best day EVER. Take amazing photos that will make everyone you know drool. Have a wedding day that is all about YOU with no pressure and no stress.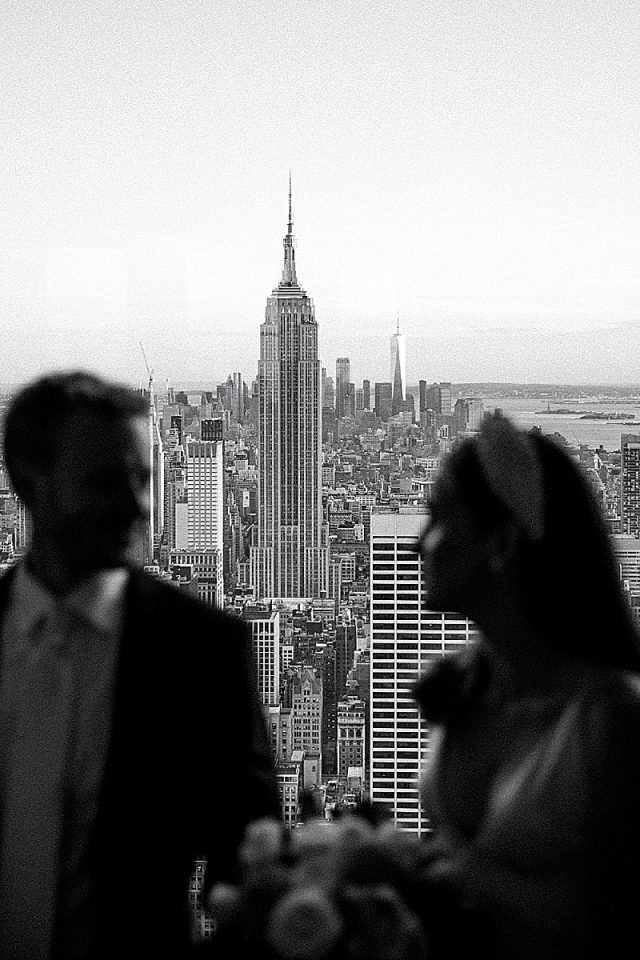 Margaux + Eric
Our wedding experience with Eloping is Fun far exceeded our expectations for our big day. The entire experience was a dream come true. No stress, hassle or drama. Just us and two of New York's most fun people pulling off the most authentic, heartfelt wedding day. Would recommend a million times over
They wrote us a beautiful, hilarious and touching ceremony based on info we submitted. It was a dream to be able to giggle throughout and not to feel serious. Jenny coordinated a fabulously, curated photo shoot based on on info we provided.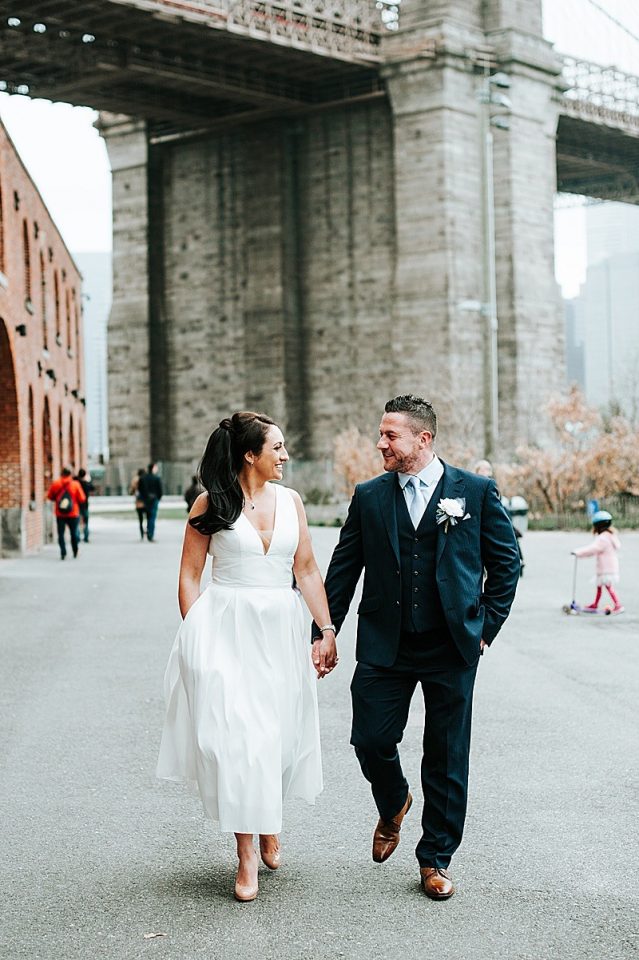 Jen + Paul
We cannot recommend Eloping is Fun enough! From the get-go I knew we were onto something good with these guys. Jenny was so responsive to any emails we sent (of which there were many!) and she made the whole process so easy.
Joel performed our beautiful personalised ceremony which he wrote based on our questionnaire. It was funny, romantic and very touching and he delivered it so well. Jonica was our photographer and was fantastic. She made us feel so at ease and comfortable and has such a great vision. We are super excited to see our photos. If you are thinking of eloping to NY you have got to use this company. I can't imagine anyone else could come close to their professionalism, efficiency and the quality of the service they provide.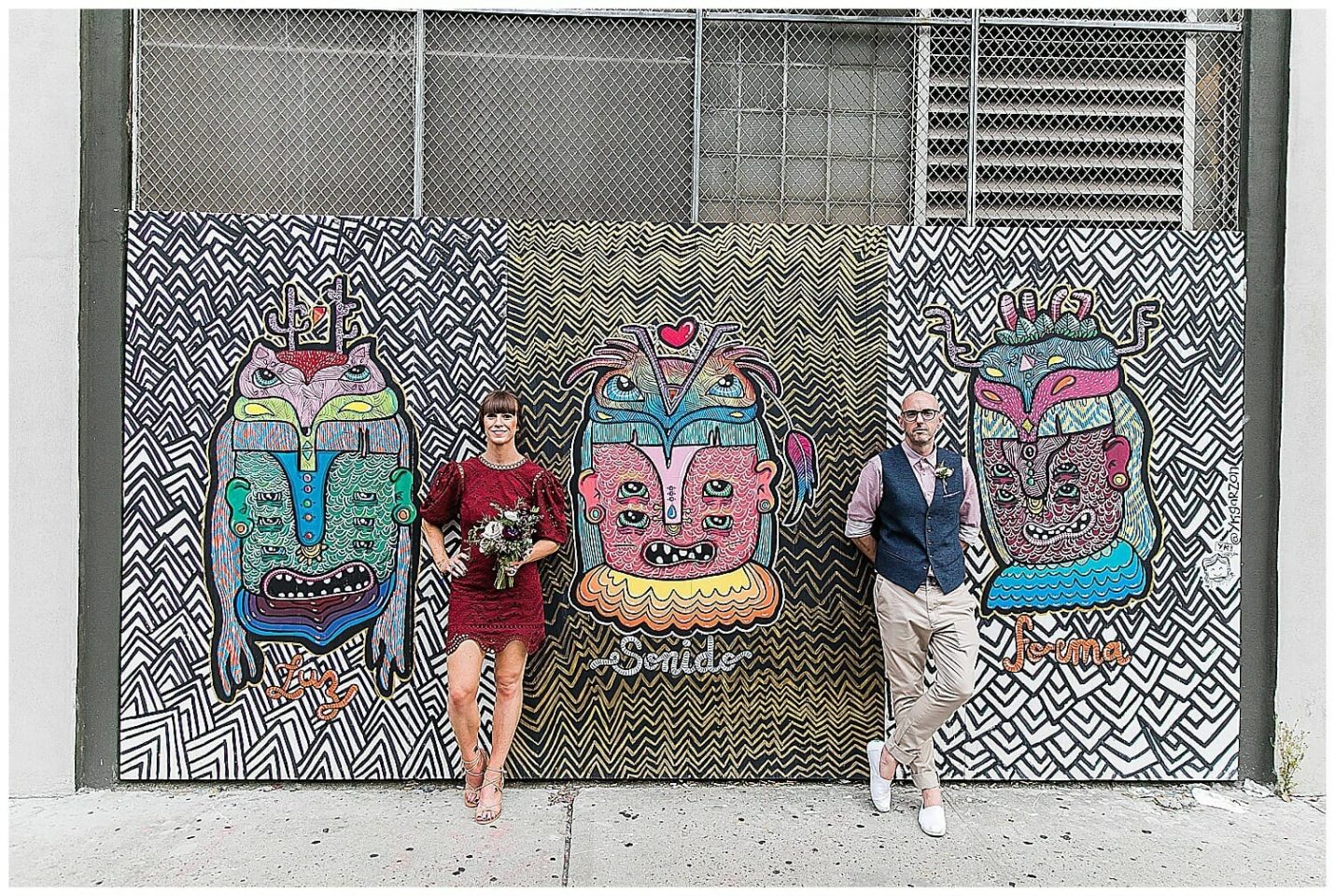 Brooke + Jon
Every couple wants their wedding day to be perfect, fun and stress-free. Matt and Jenny of Eloping is Fun gave us exactly that! They really do go above and beyond for you and make you feel special. Every detail was thought of in advance, they provided plenty of prompt support, gave recommendations for all the other services needed and from one short email brief, they understood us as a couple exactly and wrote the most perfect ceremony and also knew exactly where to take us for photos. You are in excellent hands with them. I couldn't recommend them more highly.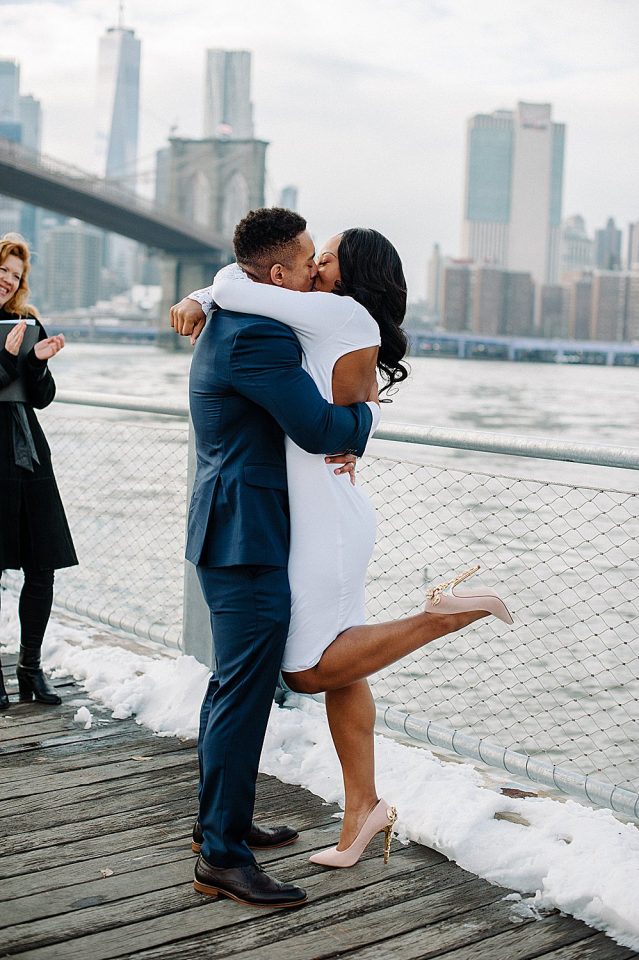 Kay + Aaron
EIF was the best decision I could have made in regard to my wedding day. Not only did they demonstrate just how fun - and absolutely beautiful! - eloping can be, but they made it so wonderfully easy. All of our queries were answered and assuaged in record time. Jenny has REALLY thought of everything (e.g. back-up locations; various payment options, especially for those eloping in NYC from abroad) and it shows in how seamless the entire process is. Furthermore, Jenny and the team recognize that it's all in the details and absolutely no detail was overlooked in any aspect. Thank you for helping us exceed our expectations of an intimate wedding day that was memorable beyond words and perfectly personalized to us & our story.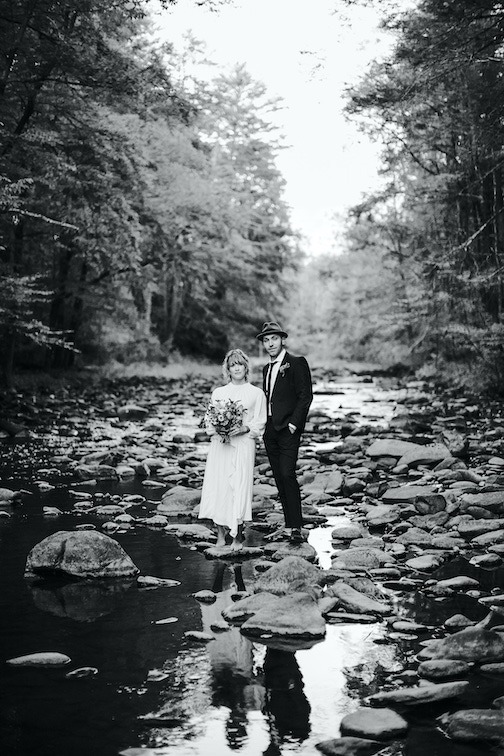 To all my nature lovers out there
Eloping is Fun has set up shop in the CATSKILLS!
Thats right! And we are offering our signature full service elopement packages just 2 hours from NYC for that once in a lifetime dreamy weekend woodsy wedding!
Head over to The Catskills Wedding Collective and check it out
Covid got you shook??
us too......
We know that things are unpredictable right now so we wanted to let you know how we have updated our policies to make sure you are covered in the event that you have to reschedule for any reason. We are offering a 12-month rescheduling window with absolutely no fees for every new booking and guaranteed availability on your new date.