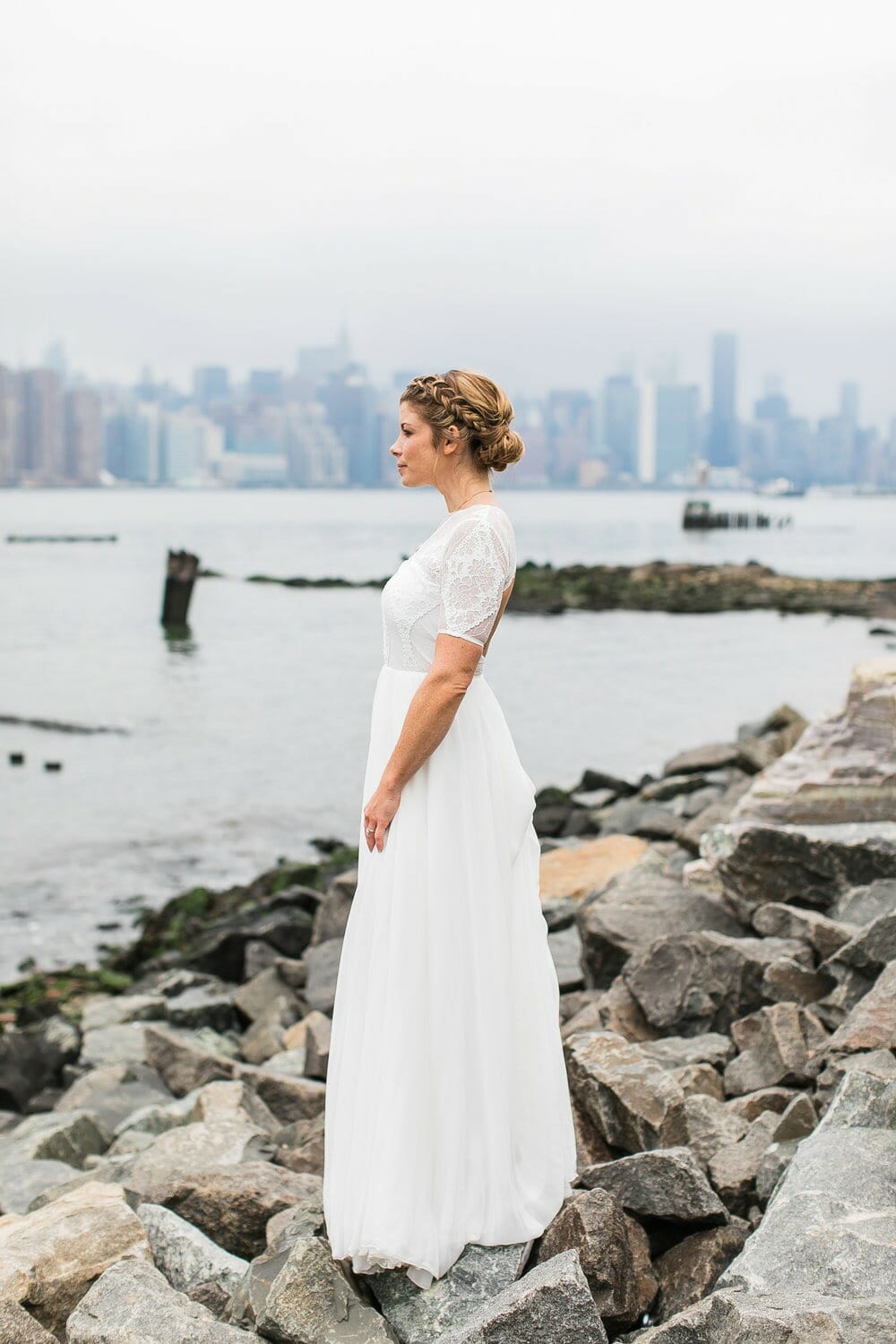 Unique Locations to Elope in NYC
DUMBO has it all. Cobblestone streets, cool street art, gorgeous light oh and of course awesome views of the Brooklyn Bridge and NYC skyline. Sure to make all your family and friends jaws drop when they see your amazing photographs.
Celebrate your NYC elopement underneath the soaring Gothic arches of the most beautiful bridge in America. Guaranteed to make tourists smile from ear to ear.
Grand Central Terminal
With a super stylish1940's, Mad Men vibe, Grand Central Terminal is a gorgeous gateway for your New York elopement. Great option over the holiday season when it is a wee bit "nipply" outside.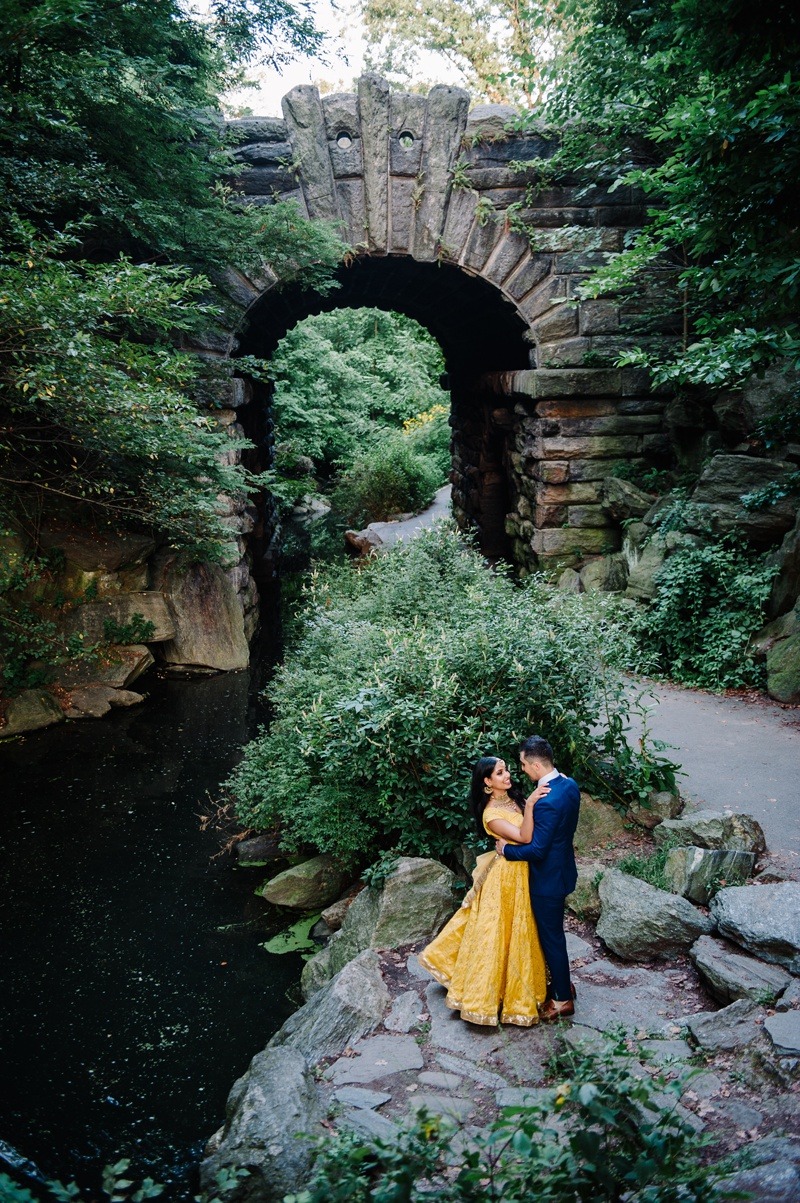 After months and months of searching and scouring we found the perfect spot to elope in the Highline. In front of a classic 1980's Cost and Revs faded mural. Set back from the crowd to be in your own little peaceful bubble and afterwards we can explore the streets of the meatpacking district!
Glen Span Arch in Central Park
The north end of Central Park is filled with hidden little gems like Glen Span arch. Quiet , lush, green and away from the tourist hubbaloo of the southern part of the park it is one of my favorite locations for elopements in Central Park. There is even a small brooke that I have seen people fishing in just behind the arch. It's out of a fairy tale right in the middle of NYC
Bushwick Street Art Murals – The best collection of street art and graffiti in New York City, the Bushwick Collective murals are the place for an on-the-street elopement. You'll be photographed with your fiancé, surrounded by bright, engaging wild style street art backdrops. Unbelievable.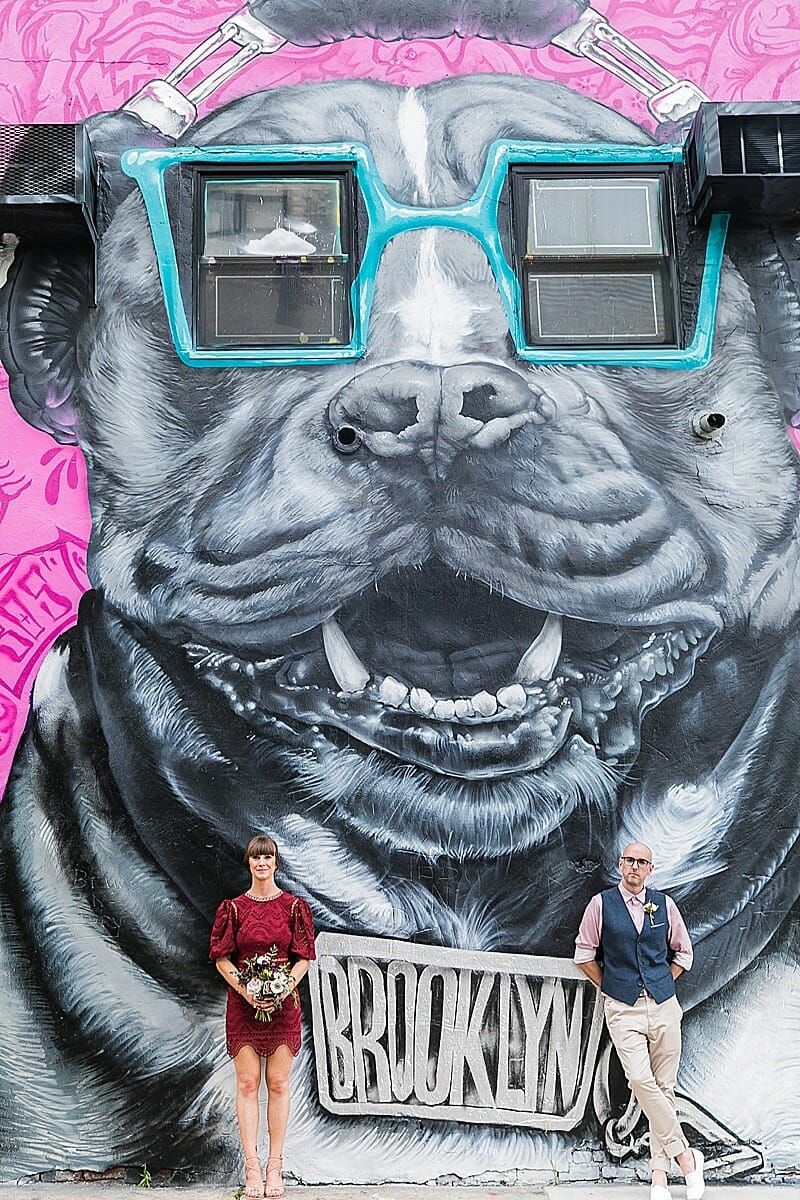 The Penthouse Suite at this fabulously chic downtown Hotel, 60 LES, is a pretty epic spot for a rooftop elopement, and the best park is you get to crash there for the nite. (for big spenders only, prices starting at 2k/nite)
For those into the bohemian history of the cool downtown East Village scene, or those who dream of a cocoon of beautiful greenery in the middle of the city. We have the dope connection to one of NYC's oldest and most awesome Community Gardens and can book it directly for you
Brooklyn For those who still want the gorgeous NYC skyline and access to great street art but with a more laid back vibe.
Barefoot on a beach in Brooklyn Yup that is right. Jenny and Matt have spend months scouring NYC for the most amazing elopement locations and we found this magical little (semi secret) beach in Brooklyn Bridge Park with beautiful views of the NYC skyline.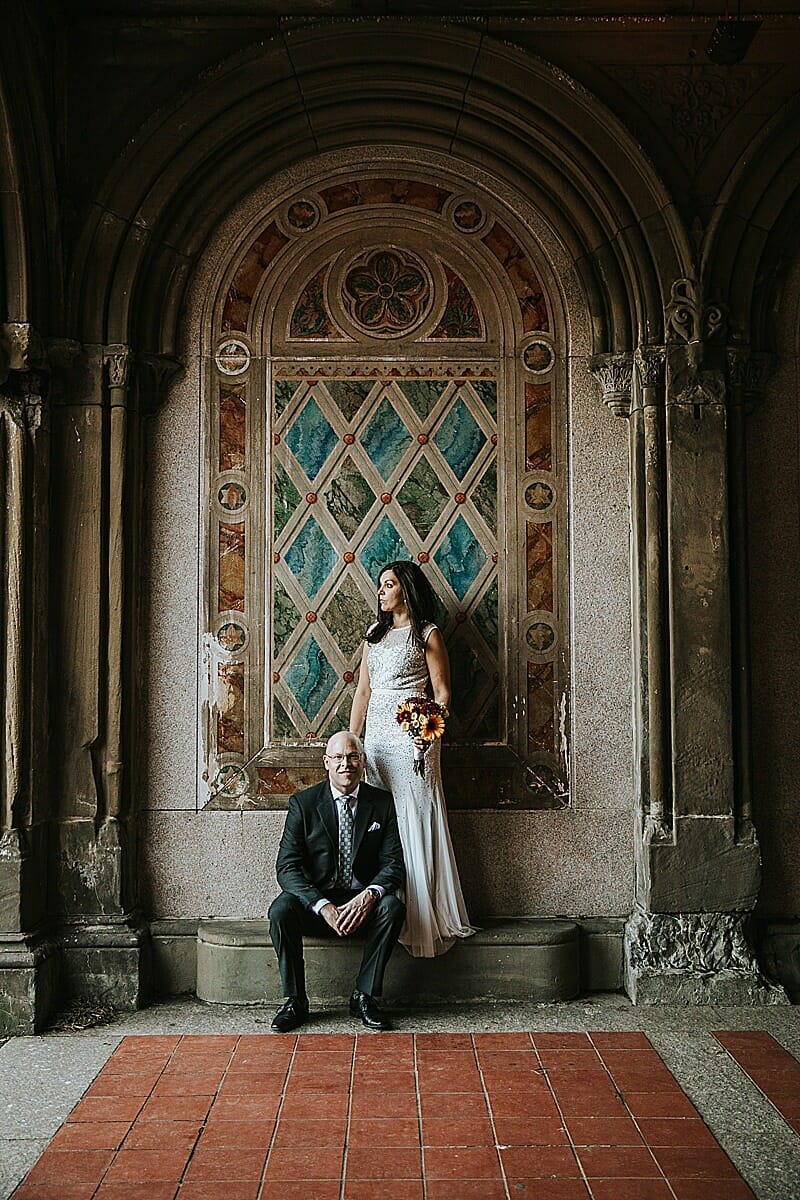 Want a really cool story for the folks back home. Tell them you got married on the worlds largest rooftop farm! Yes a real working farm in the heart of brooklyn (with manhattan skyline views-duh) chickens, beehives and gorgeous flowers. Our daughter goes to circus school with one of the co-founders so lets just say they hook us up with a good rate. (starting at $300, based on availability)
With indoor Lifesize Terrarium, this indoor option is for those who appreciate the creative history of Brooklyn and want something indoors, cozy and totally private. Ill let the photos speak for themselves. We have exclusive access to this space and the fee is $350 for 1 hour and up to 8 guests. Bring a cake and a bottle of champagne.
This spot is quickly becoming one of our favorite places for a ceremony. Classic, stylish, beautiful, the steps of the NYPL are meant to be used for this most beautiful of public spectacles….your elopement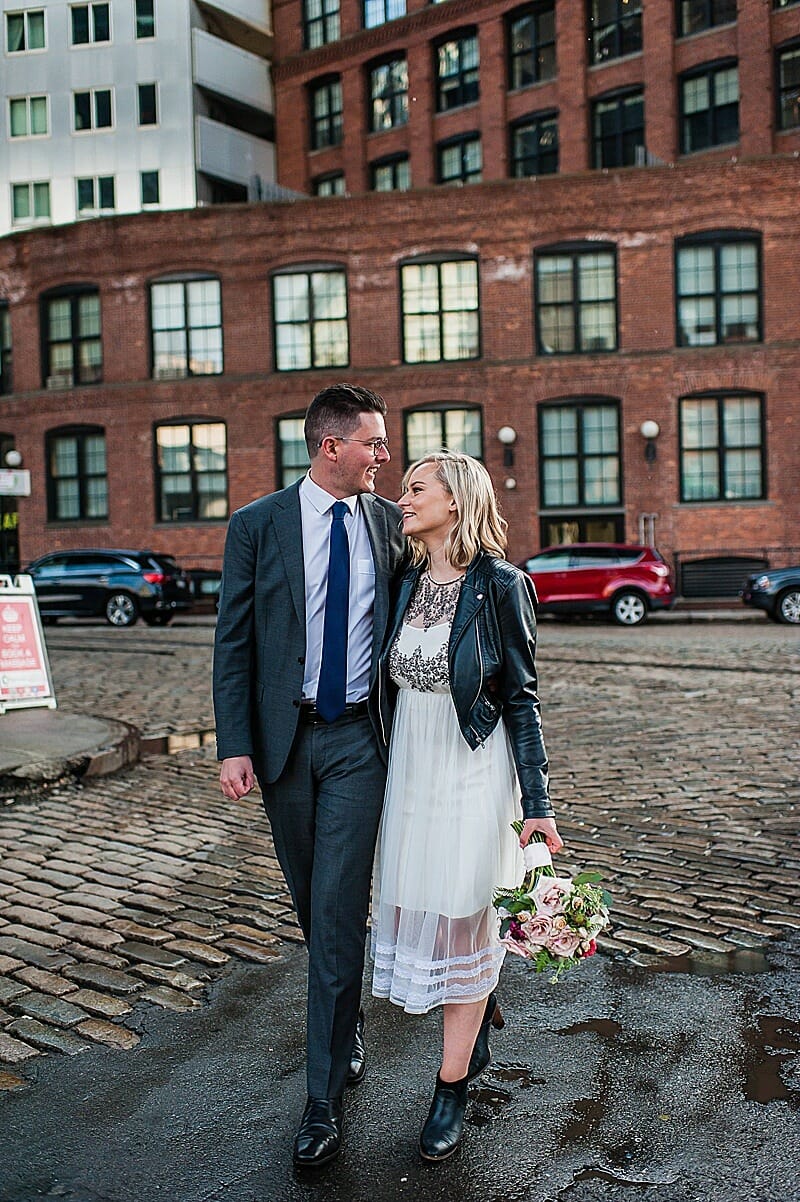 Top of the Rock Observation Deck
With breathtaking views of the NYC skyline, have your elopement ceremony on top of Rockefeller Center – an homage to Art Deco Architecture.
Staten Island Ferry
The Staten Island Ferry is NY's Cheapest Date – because its free! It travels between Staten Island and Lower Manhattan and has many incredible opportunities for the picture perfect NYC elopement. Enjoy the wind in your hair while holding the hand of your beloved.
Nothing is more Brooklyn than Coney Island, and the Coney Island Boardwalk, in-between the 1927 Cyclone Roller Coaster and the 1939 Parachute Drop, makes for a truly indie wedding ceremony. Afterwards, celebrate with Nathan's Hot Dogs, since 1916!
For quiet, industrial chic streets and cobblestone alleys, nothing is better than TriBeCa's picturesque Staple Street. Lean up against a century+ old warehouse to say "I do," and contribute to a sense of history.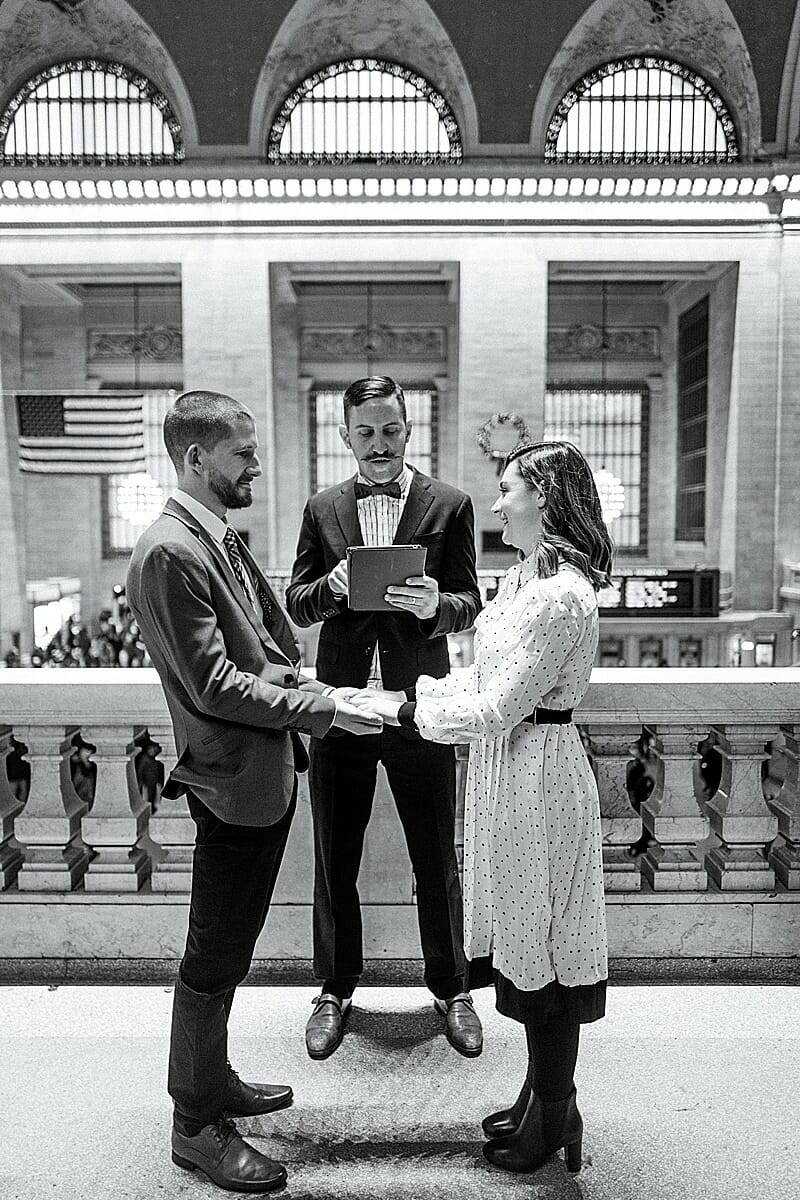 City Reliquary
This quirky art & history museum, located in one of the coolest neighborhoods in the world – Williamsburg, Brooklyn – is available to us because your Officiant is the Vice President of the Museum! Perfect for weddings with an eccentric and old timey design aesthetic. Available with a small donation to the Museum.
Morningside Park
A gem of an elevated park in Upper Manhattan, Morningside Park overlooks the Harlem valley and will create an unparalleled elopement ceremony, especially if shot during sunrise or sunset. They don't call it Morningside Park for nothing!
Williamsburg Bridge
The Williamsburg Bridge has pedestrian-only cross spans between the biking and pedestrian walkways, which are absolutely ideal for an urban, authentic, only-in-NY elopement ceremony. Great pictures will be snapped while strolling across it. Afterwards, enjoy a cocktail in Williamsburg, Brooklyn, the coolest city on the planet.