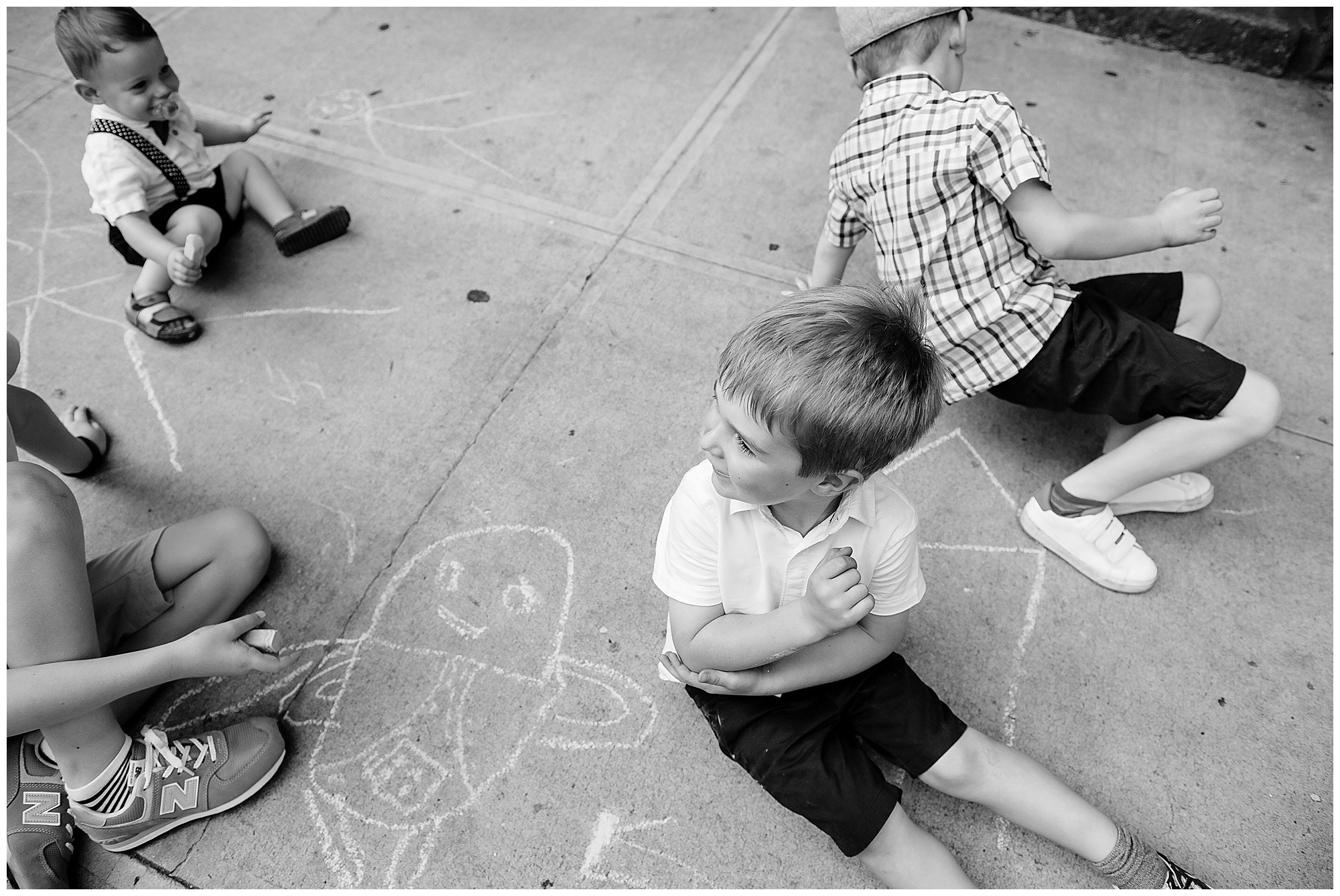 Life happens. These is no one traditional path that ANYONE needs to follow and thank god we are living in a day and age where that is understood. I was married when I was 6 months pregnant in a beautiful community garden in Brooklyn with a small celebration at my favorite pizza place afterwards (#pizzaforever 🍕)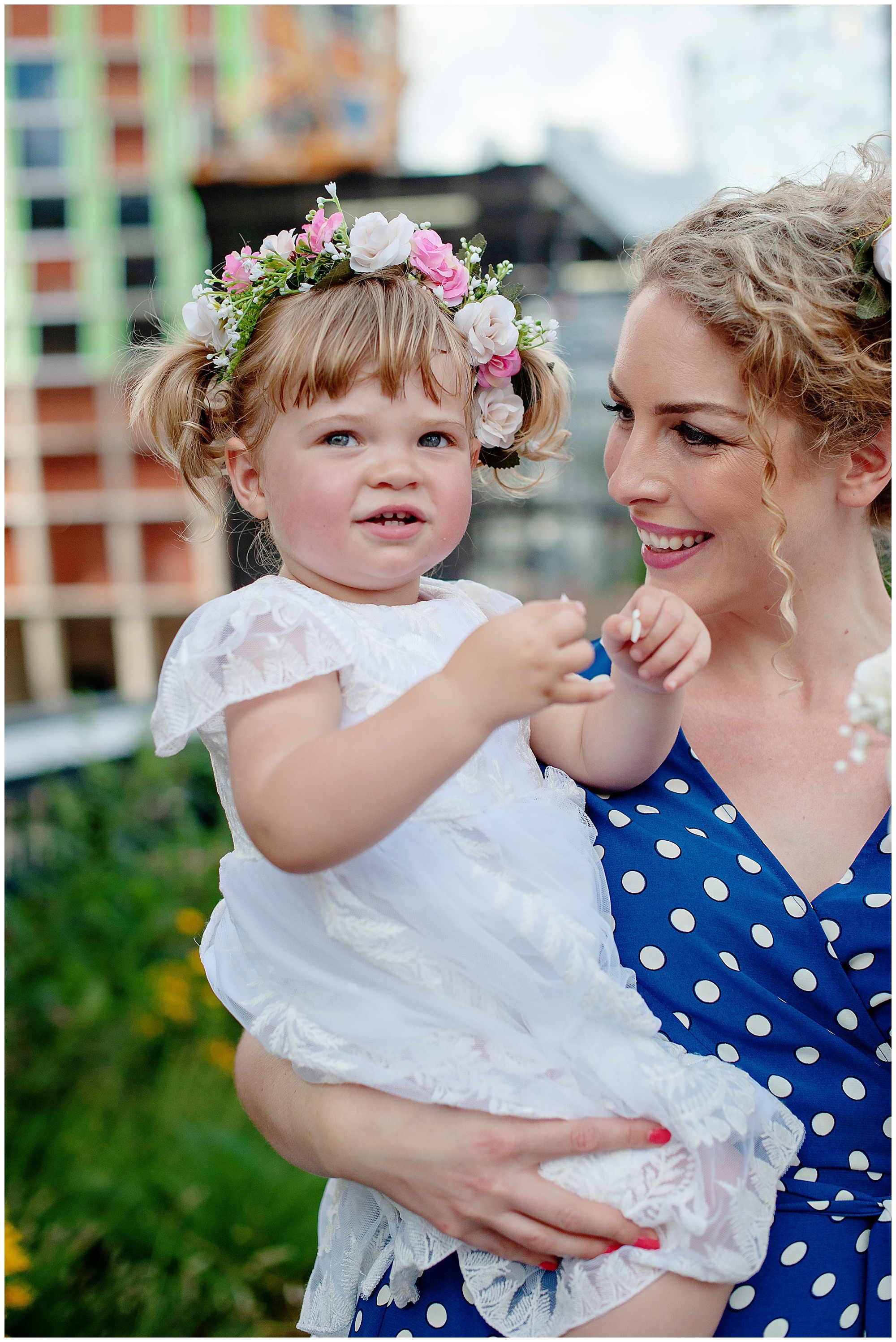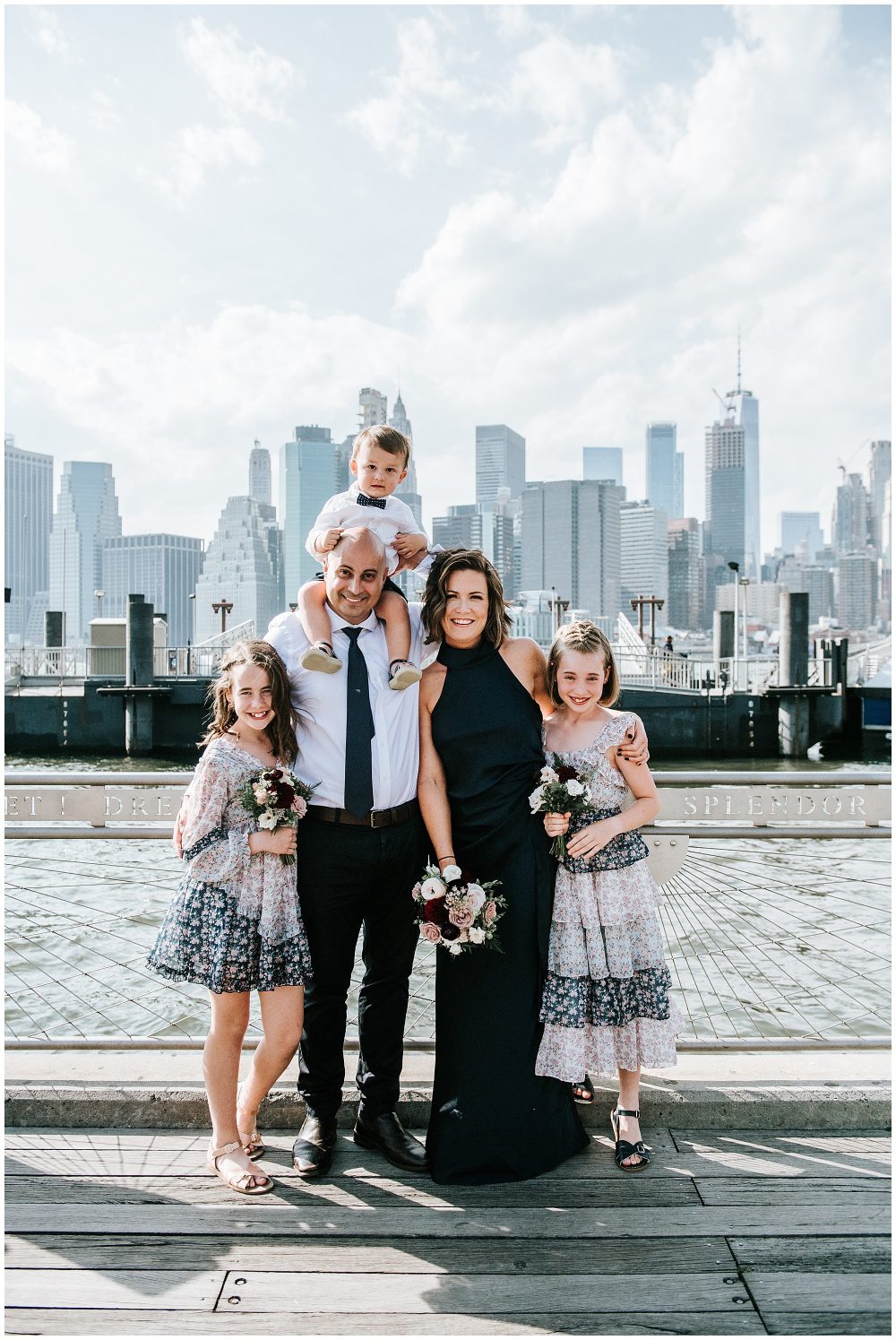 In our line of work we meet couples at all stages of their relationship. We have organized weddings with newly hatched newborns up to a family of 7.
Being a parent of 2 kids myself I sympathize with the non stop commitment it is to have your little one fed and entertained and engaged. Also depending on their age they might find this concept of their parents dressed up in weird formal clothes quite confusing and be a bit more clingy. I work with you to plan our day around balancing the needs of the little ones with the needs of their parents to find a healthy medium and to make sure everyone has a great time and we take epic pictures.
As a parent myself, I have a trusted team of nannies and babysitters to hire for your wedding day. if you have children under 6 I do recommend that you hire a babysitter for part of the shoot. The babysitter can meet us after the ceremony and take them for a nap, to eat artisanal ice cream or to a world-class Brooklyn playground so that we can have some quality time taking photos.
Im not a believer in kids being perfect little angels for photos. I love photos where kids get to be kids, jumping, laughing and having fun. As parents we know that there is nothing better than horsing around with the kids. So after we take a few "formal" family photos I like to let the kids be themselves and capture your true family dynamic.
About the wedding and what you expect from them. No matter what their age. Decide beforehand if you will be holding your children if you want them to stand with you during the entire ceremony. I always recommend for my couples to pre-visualize the day and brace themselves for any hiccups (toddler crying a bunch, the 5-year-old who is distracted, etc)
I am sure your nerves might be a bit more heightened before your wedding. Most couples do not eat before their wedding. So be ahead of the curve and make sure that the whole family is well-fed just before the ceremony, bring snacks, bring toys. We will choose a spot for your location where the kids can be free if they need to get the wiggles out.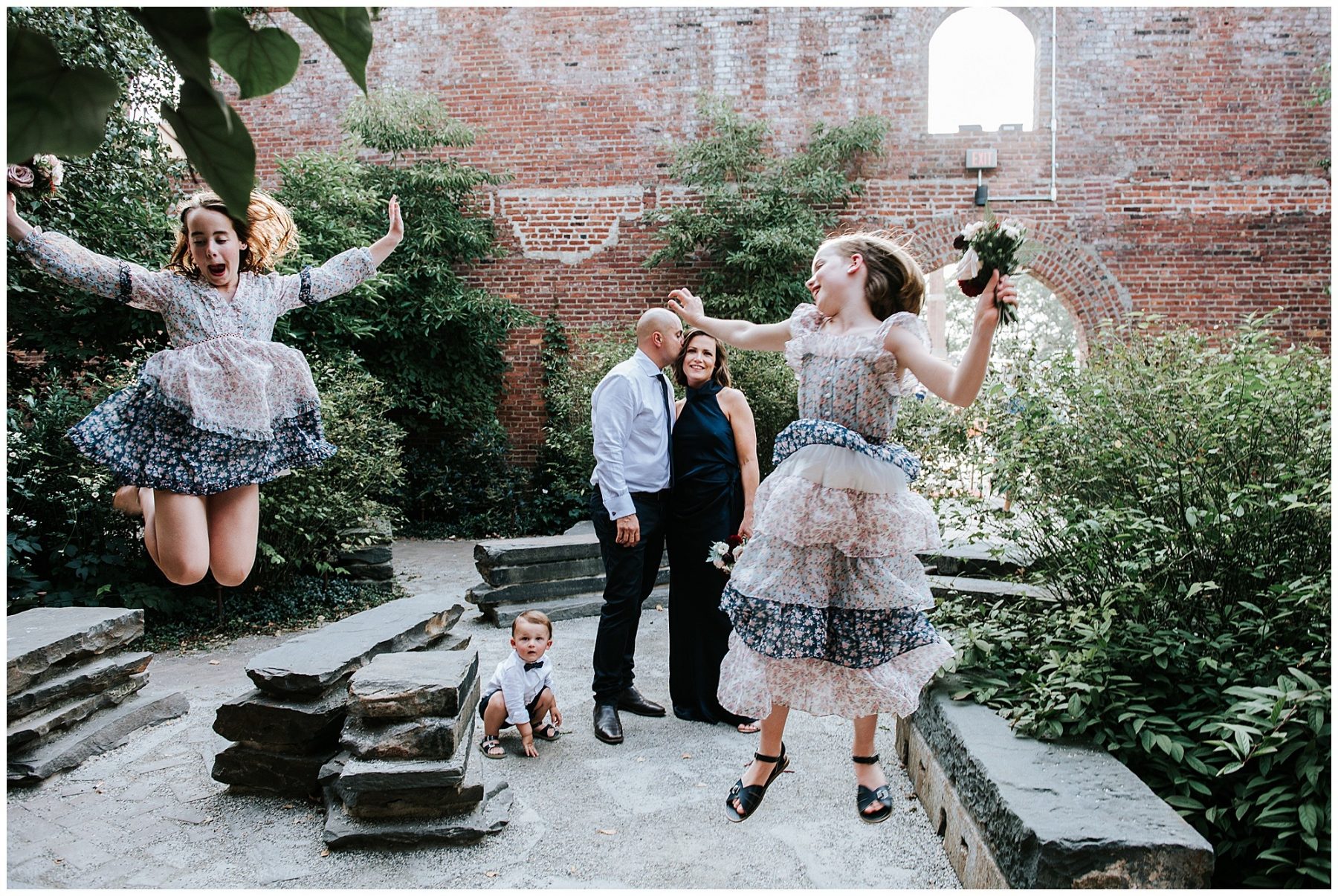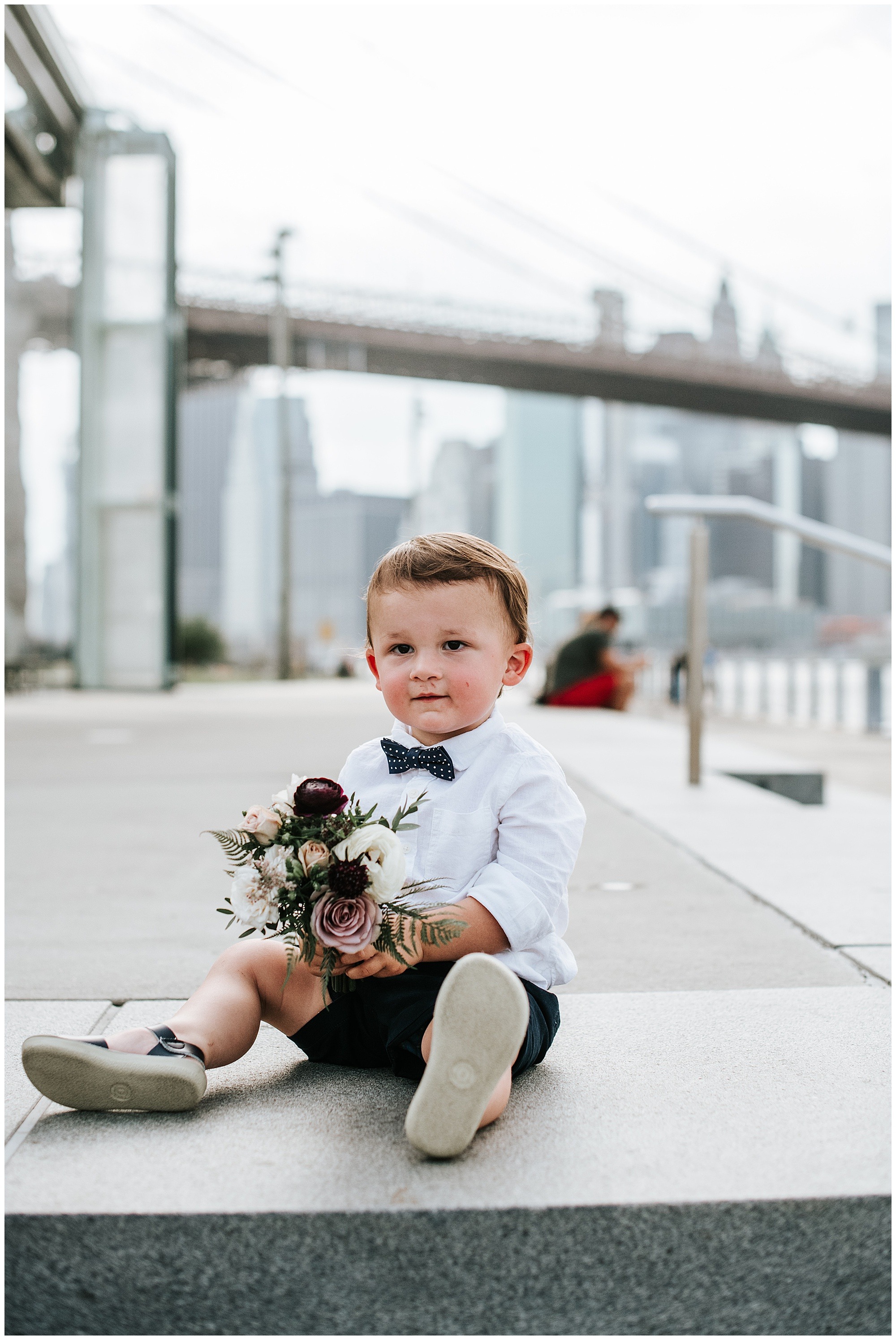 There is nothing more beautiful than having your children there to witness you get married. It is a memory they will have forever no matter what their age. Since all of our ceremonies are unique and custom written for you there is no limit in the ways that we can incorporate your children into this special day for you and your family.
We can customize vows to take together as a family or have your child read a poem during the ceremony. Let them be an integral part of the day without the pressure of a big traditional wedding.
I look forward to working with more families this year and hearing about your family values, traditions, quirks and all the things that make you unique and special so that we can celebrate together.