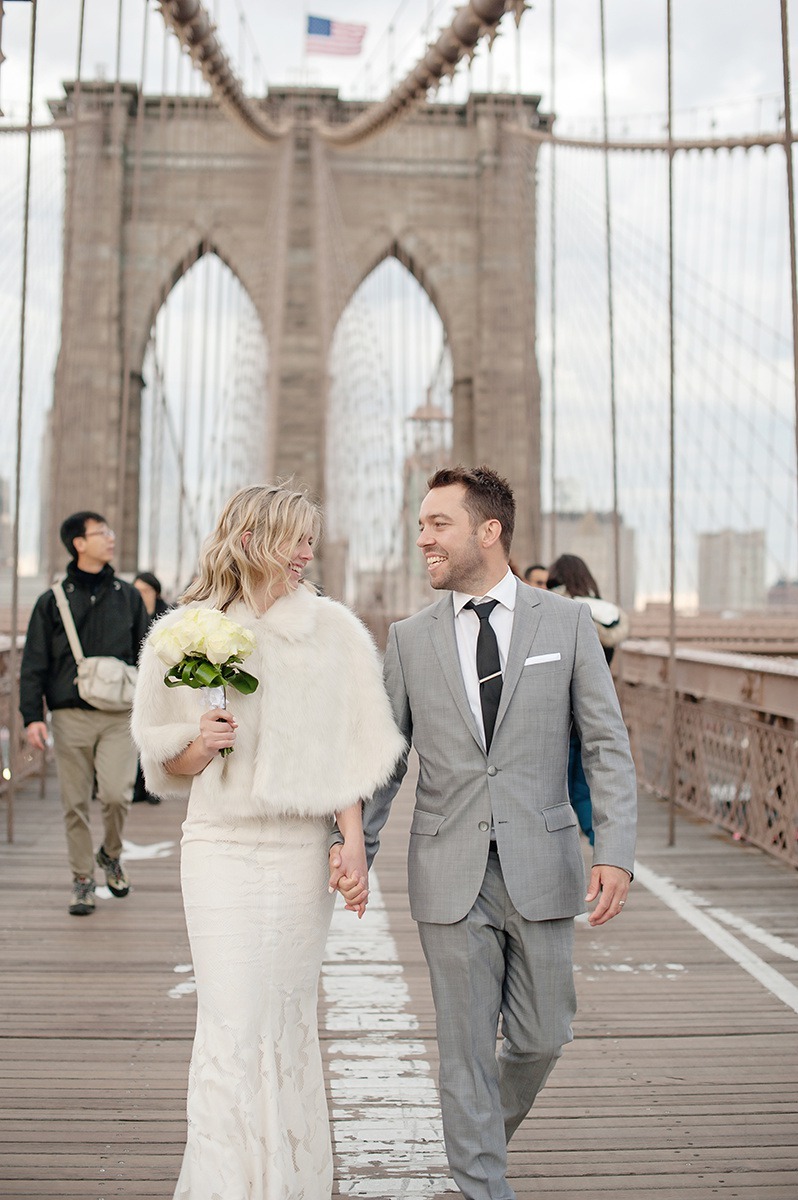 It's the most wonderful time of the year.........
TO ELOPE IN NYC!!!! ❄️☃️❤️
If you are thinking about eloping in NYC in the winter I am here to tell you to go for it! And we are here to help you plan you romantic and cozy winter elopement complete with x-mas lights, pashmina shawls and hot chocolate stops.
Your Guide to an amazing Winter Elopement in NYC!
If you want something private and indoors without breaking the bank we have an exclusive location at an eclectic artist loft in Williamsburg 2 blocks from the water. A curio of curiosities and an indoor terrarium for the newlywed couple to pose inside. Bring a bottle of champagne and toast to your long and happy lives together with mismatched quirky vintage teacups. Cats live here, so not the place for you if you are allergic.
A spot for the cultural bon-vivant with a slight rebellion streak is the Metropolitan Museum of Art! Me and Jonica spent months scouring the entire museum for the perfect hidden and light-filled spot overlooking the Grecian courtyard. Imagine telling the grandkids that you were married at the Met! (this public service announcement was not endorsed by the met, elope here at your won risk, although for the many elopements we have done here we have found the passing security to be very happy and supportive)
Winter is a time of coming together, nesting, LIGHTS adventure, beautiful crisp air and gorgeous light. When planning your winter elopement we like to incorporate the elements that make this time of year so special.
Let's start with some indoor ceremony ideas. One of our most popular spots is the iconic Grand Central Station. GCT needs no introduction, a classic architectural gem with a beautifully restored celestial mural to watch over you as you say your vows.
And of course in NYC there are plenty of other indoor and outdoor options available. This February we are doing an elopement inside a donut shop. We did a guerilla-style elopement at the Museum of Natural History for a professor and a police officer from Oxford England. If you can dream it we can plan it.
Tips for a Fabulous Winter Elopement
It can get QUITE cold in NYC and alot of our couples are from abroad, from countries like Australia and the UK. So part of my job is to prep you as to what to expect, especially if this is your fist wintertime visit to NYC. Us New Yorkers dress in layers in the winter. Uniqulo does great thermal wear, and you can get some thin but very warm wool Scandinavian tights. If your feet and hands are warm then we can be outside for hours. (Canadians I am not worried about you) REI is a great outdoors shop in SoHo that sells hand warmers.
Alcohol Helps, bourbon and whiskey especially. Bring a flask and there are always cozy sweet bars that we can pop in during out shoot for a pit stop. Winter photoshoots entail alot of indoor pit stops. We do an "elopement style questionnaire" with each of our couples so that we get to know your personality a bit more so that we can customize something very personal for you!