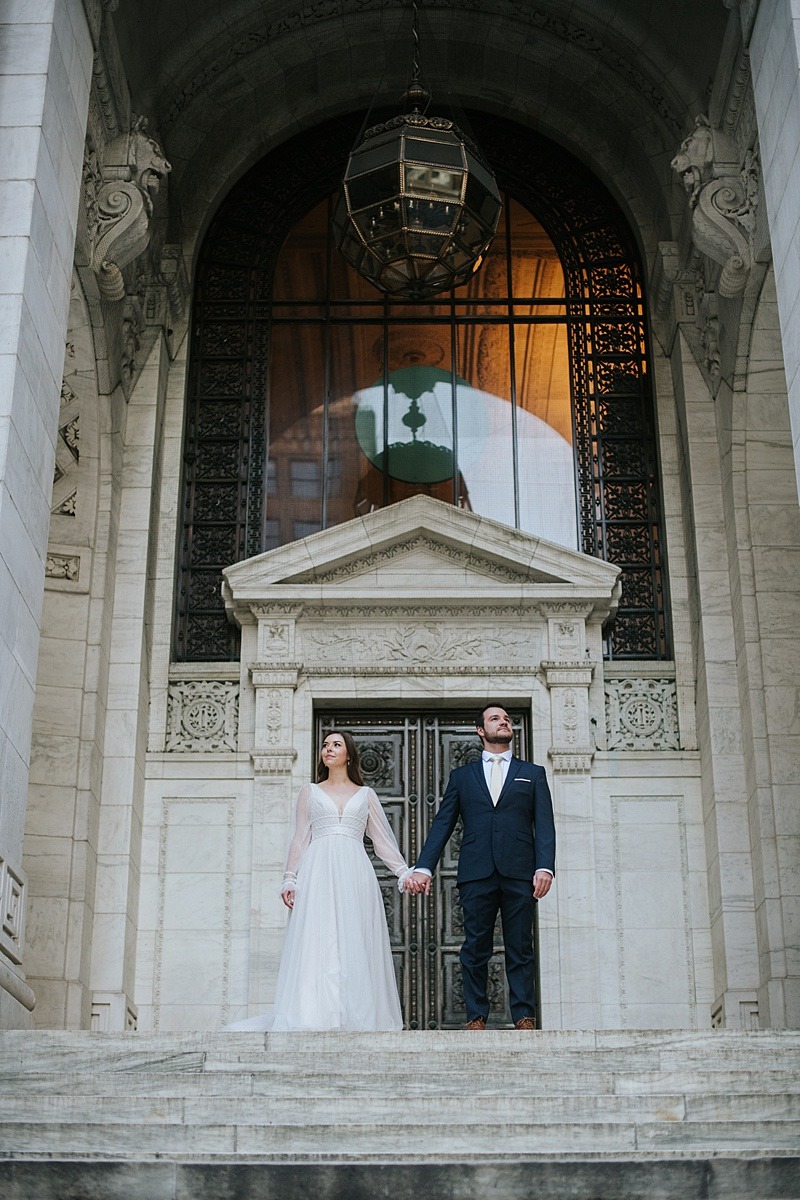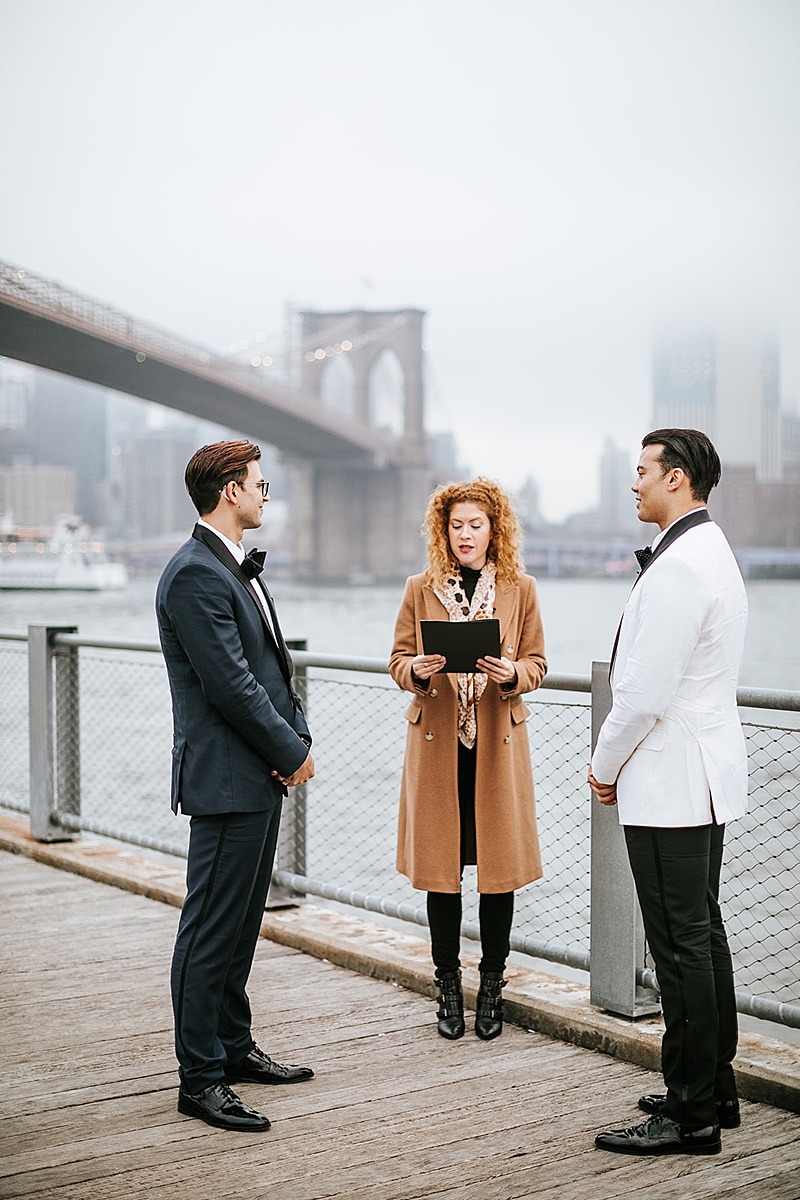 Guide to permits and public ceremony spots in NYC
So, you are having an NYC elopement.
YAS!!!!!!!!!
More than likely you will exchange vows standing before one of NYC's iconic backdrops: Brooklyn Bridge Park, Central Park, or even the New York Public Library. Wherever you choose to have your dream elopement or wedding, there are a few things you should know:
Fast Facts for Getting Hitched in NYC:
A special events permit is required for any gathering of 20 or more people. *BONUS-We can help you get one
Permit fees most often range from $25–$400.
You can get a permit for a gathering of less than 20 people, which may help you to reserve a permitted location for your special day.
Not all locations in NYC issue permits. However, you can still get married in many nonpermitted areas. (Say that three times fast!)
Permits don't guarantee privacy, but they are a guarantee that your party will be the exclusive occupants of your chosen space during the allowed timeframe.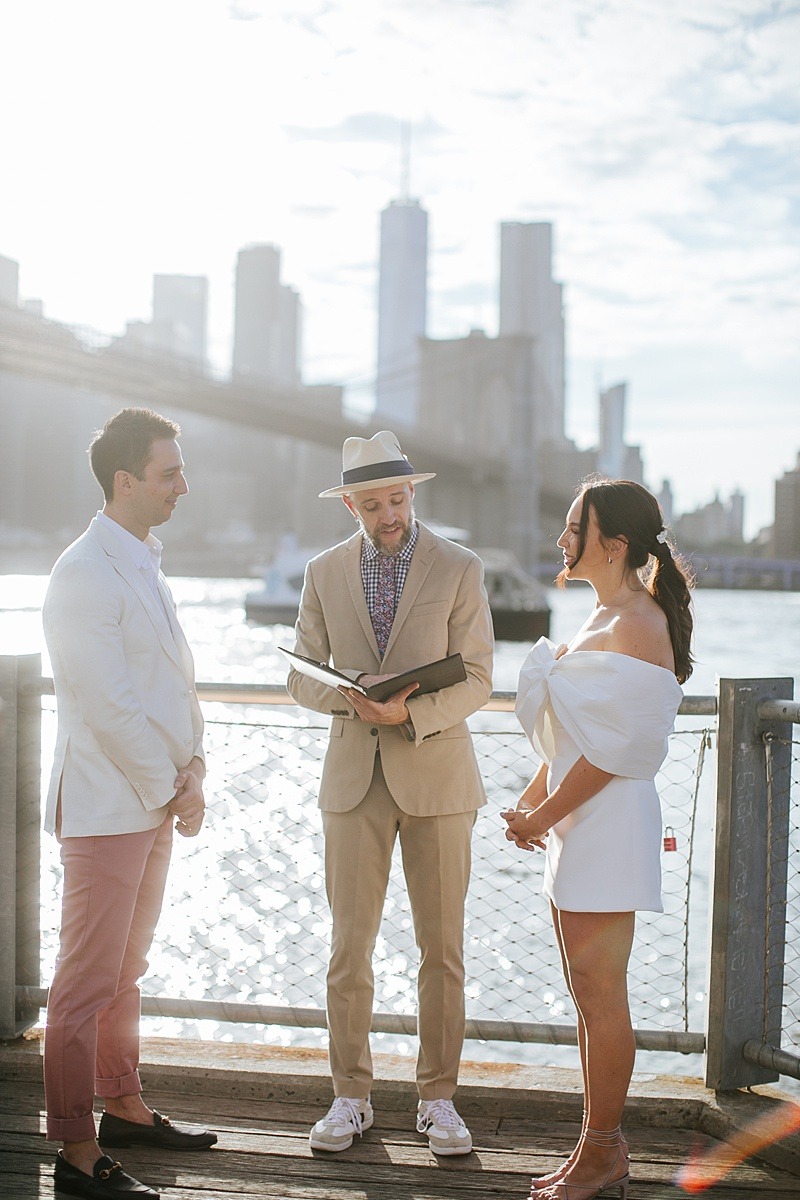 Brooklyn Bridge Park is an 85-acre waterfront park along the Brooklyn side of the East River. This phenomenally curated stretch of green space sprawls from Brooklyn's Atlantic Avenue to just past the Manhattan Bridge, thus marrying two iconic neighborhoods: Brooklyn Heights and DUMBO. DUMBO stands for "Down Under the Manhattan Bridge Overpass."
DUMBO just happens to be one of our all-time favorite places to have a wedding. You can't find a more breathtaking view of the Manhattan skyline or the awe-inspiring Brooklyn Bridge than in DUMBO; BUT its popularity as a wedding location has grown throughout the years. (EIF is partly to blame, we must admit. Sometimes being a trendsetter can have its downsides. We love it so!)
For groups under 20 we do not need a permit. For any group over you will need a permit and the fee is $426. If you are looking for something more contained and private in DUMBO, the iconic Janes carousel is right on the waterfront and can be rented, That fee starts at around $1800.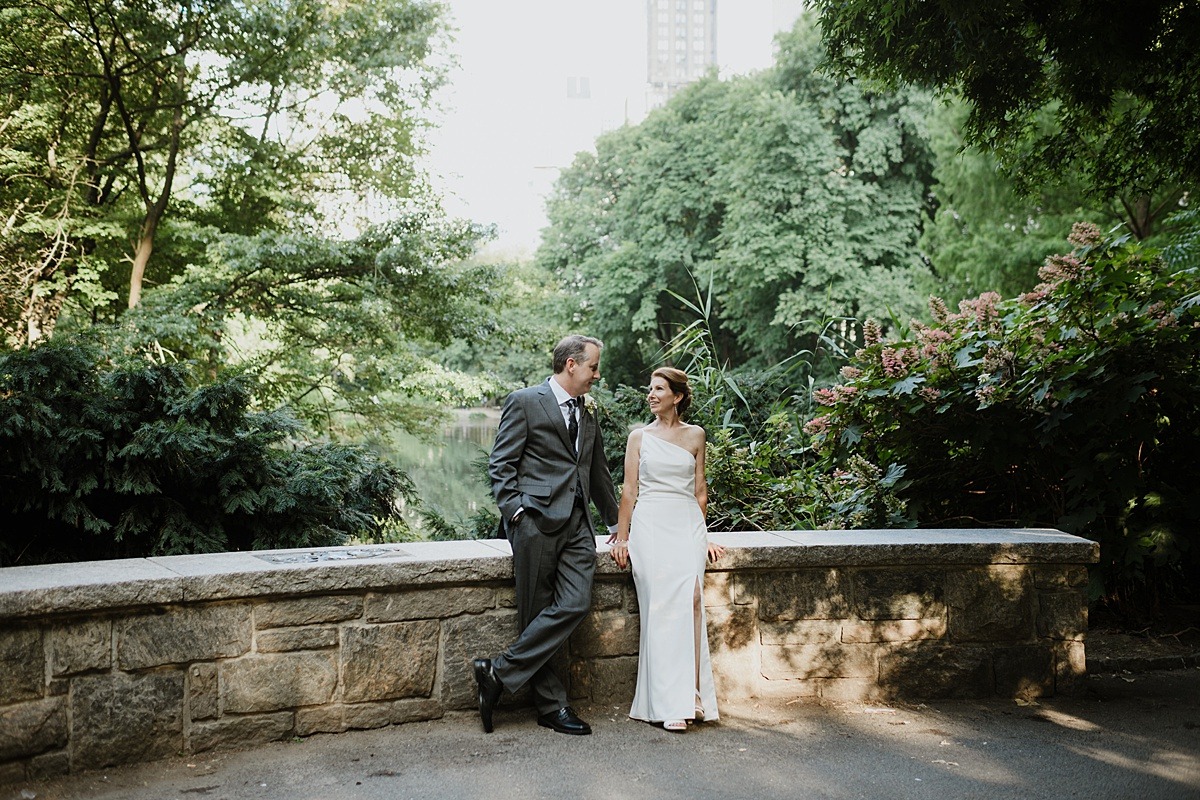 If you are dreaming of a Central Park wedding, just know that EIF has intimate, first-hand experience with virtually EVERY location throughout the park
And remember, this is NYC, so don't be surprised if on the day of your wedding ceremony there are people at or around your permitted location when you arrive. But this is where our team's jumps to action for you. Your faithful EIF (Eloping Is Fun) photographer or officiant will manage asking everyone to clear the space for us. This is another reason why having a permit is so helpful and reccomended.
One of the best pieces of advice we can impart for a Central Park wedding is to get a permit. All special event permits in Central Park (with the exception of the Conservatory Garden) are $25—a fair price for an added layer of assurance (but know that you MUST apply at least 21 days in advance of your planned date).
Take a look at our comprehensive Guide to Eloping in Central Park for the down-low on our favorite spots, as well as our personal guidance on how to choose the right location for your special day.
Non-permitted Spots for a Wedding in NYC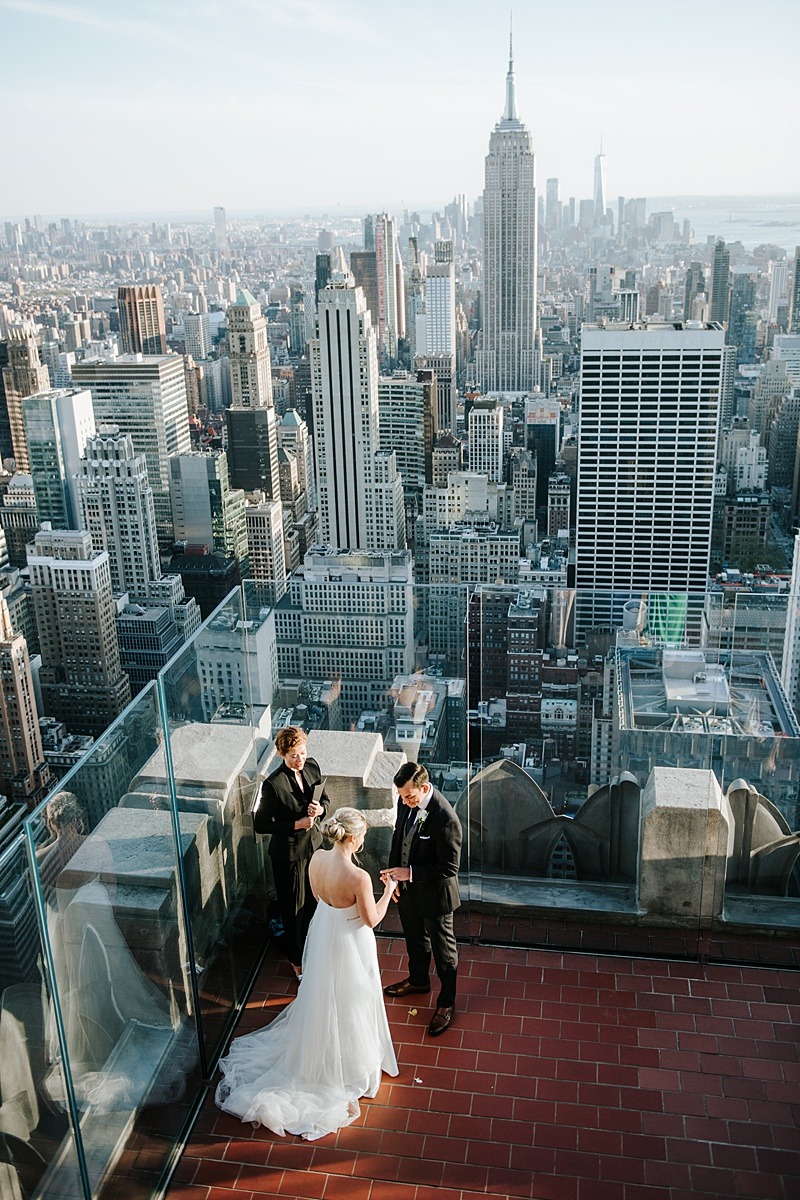 Technically speaking, for a small (very small) group of just a few people—or at least a group smaller than the permit-requirement NYC threshold of 20 people or more—you can hold a quick, quiet, but memorable ceremony at almost any public place in the city. Be aware that these locations do not issue permits, but we hold ceremonies at all of them often (very, very often).
Here is a brief list of public-ish spaces to consider for your nonpermitted knot tying:
NYPL. Yes! The New York Public Library is a well-known "little-known" backdrop for your wedding ceremony!
Top of the Rock. All true NY'ers know this spot: the indoor/outdoor Top of the Rock observation deck at 30 Rockefeller Center.
The Met. Don't you just want your wedding story to be, "We eloped at the Met!"???
Grand Central Terminal. Honestly, go to GCT, stand in the middle of the main concourse and look all around you. How could you not want to have a pop-up wedding in this space???
Shh, don't tell! Public spaces with a private feel. We know of LOTS of nooks and crannies in NYC that are PERFECT for a quick yet unforgettable wedding ceremony—and we can help you pick just the right one!
Our philosophy is and has always been that it's better to beg forgiveness than to ask permission . . . you get the picture. Actually, we get the picture—of you having an unimaginably unforgettable ceremony that you and your partner will never stop talking about at a million $ location for free! But it is my job as your Eloping in NYC fairy godmother to give you the facts and the down low so that you can make an educated decision on your elopement ceremony location in NYC
Here is a more in-depth look at some of our favorite public spaces for NYC elopement ceremonies.
The New York Public Library
The Metropolitan Museum of Art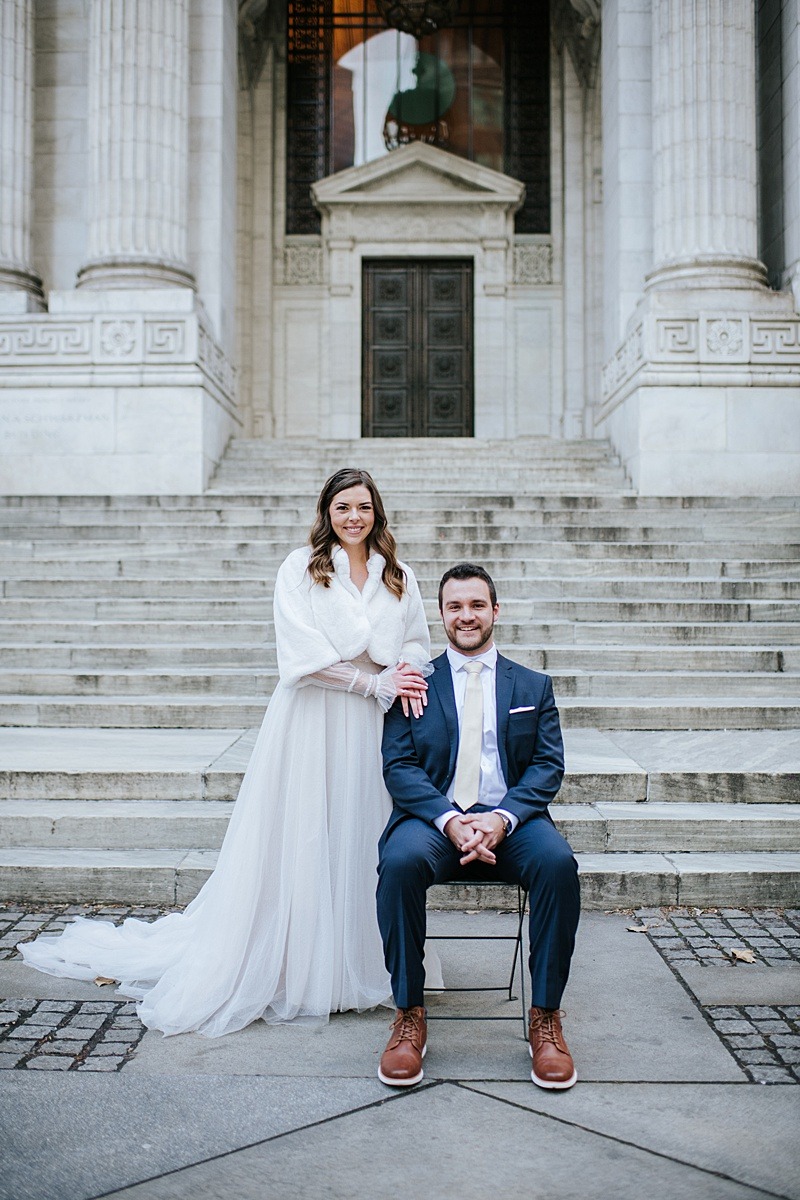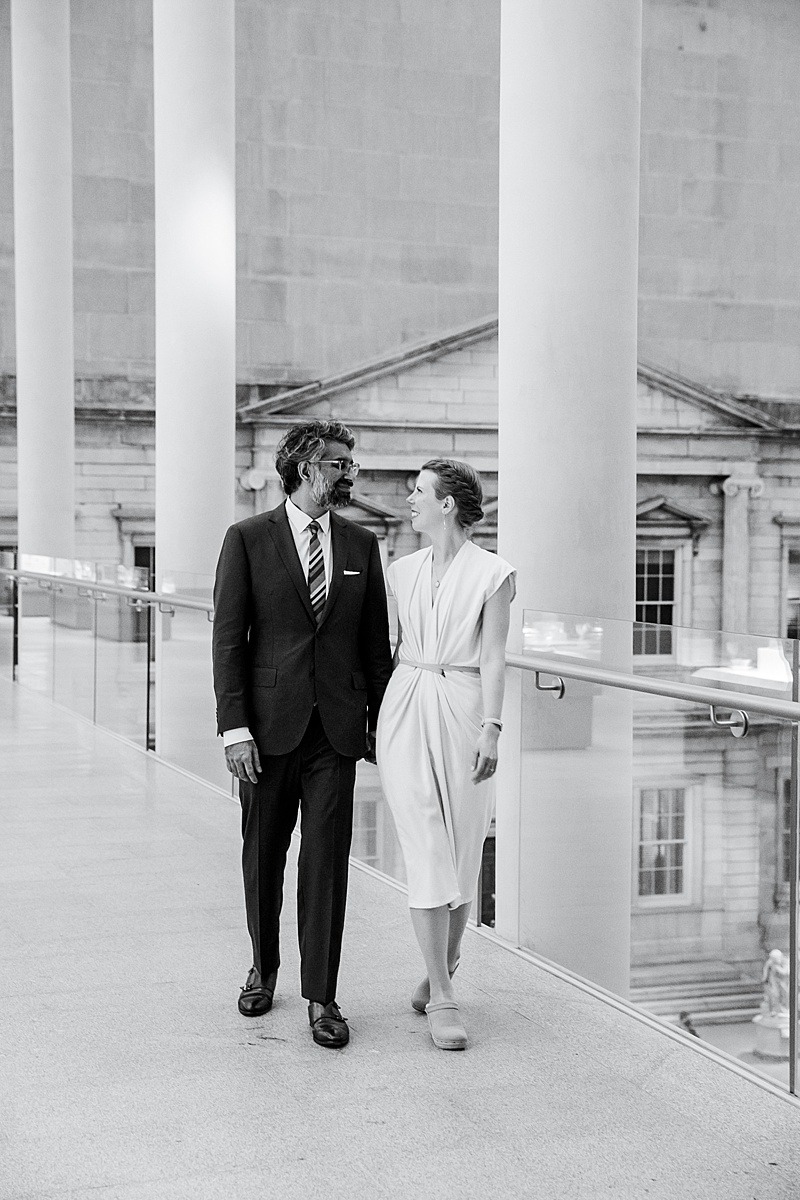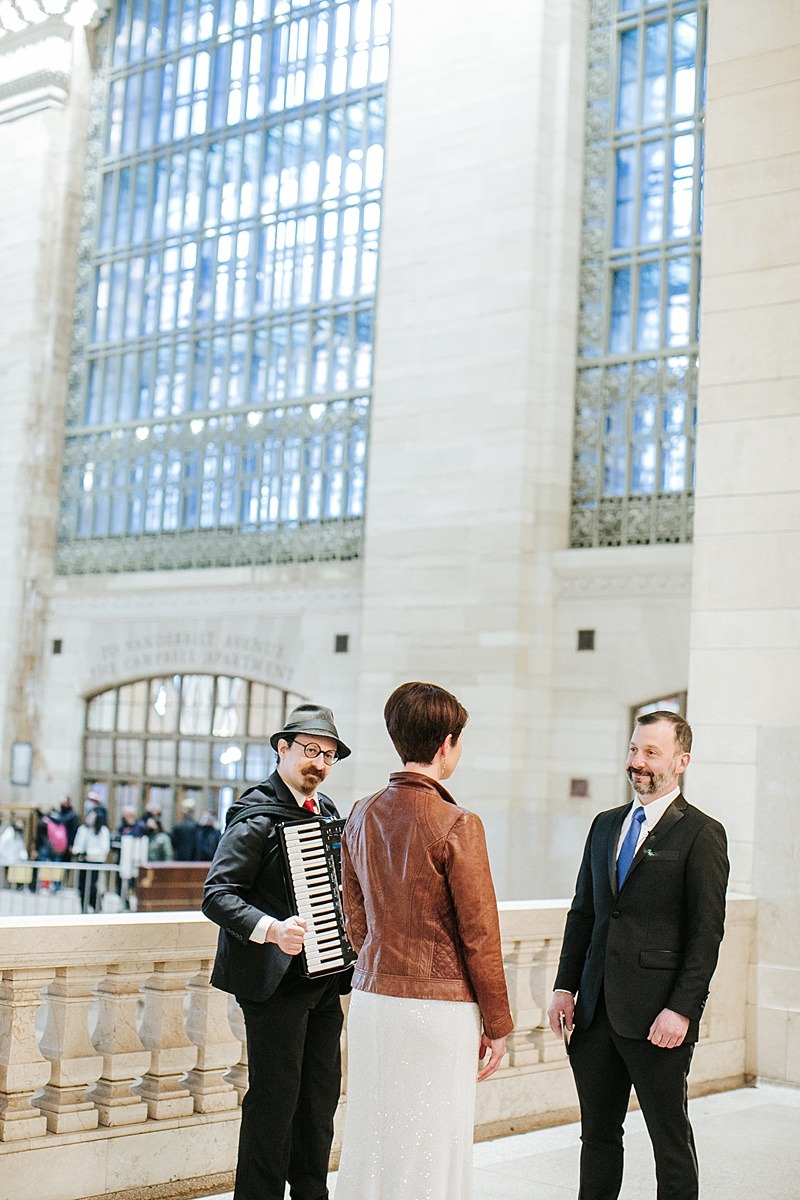 We have a little secret to ceremonies at the New York Public Library: Wait till closin' time. Security is strict here. I mean, if you want to get married at the NYPL "Carrie Bradshaw style" it will cost you like $250K! Security is quite protective of this little gem of a location, but after 6pm all bets are off and the steps and columns and grand foyer are OURS for the taking. So stick with us, kid. We know our way around this city . . .
The Metropolitan Museum of Art is a location that is near and dear to my heart. The ultimate brag, "I eloped at the Met!" I mean, seriously . . . WOW! But these bragging rights come with a sticker warning. We cannot always predict the vibe of the Met's security on any given day. Truth be told, we have never had any major issues (aside from some general hassle from the front desk when they see us coming). One of my favorite NYC pastimes is location scouting, and back when we started using this venue I personally spent MONTHS seeking out the most perfectly peaceful spot—one with great light and not a lot of foot traffic or security—and my efforts led me to an absolutely EPIC slice of this incredible museum that I would love to share with you on your special day! I only recommend the Met for true elopements, not micro weddings or anything other than absolutely the most minimal number of people (including us), but I love, love, LOVE this venue and it is truly worth the effort to exchange nuptials here.
Let's just get intimate and called it "GCT." Hands down, GCT is our go-to free indoor space. We recommend it for winter weddings or inclement weather. The architecture is absolutely breathtaking and just begs for special, memory-making events such as a wedding. From the ceremony to the photos to just knowing you are in the middle one of the most visited (and beautiful) transportation hubs in the world, GCT's tagline is "Always Moving"—and it most certainly is! You can feel the vibe of its 110-year legacy from the moment you step foot inside this historic landmark. Make no mistake, it will be busy with the hustle and bustle of commuters swirling all around you. To be honest, though, we have found that our EIF couples who choose this venue are totally and 10,000% down with the idea of stealing the show at GCT, if only for a few moments, and becoming the absolute center of attention in one of the world's busiest spots. Why the hell not?!?
Top of the Rock
One of the best observations decks in NYC, the multi-level indoor/outdoor space at the top of 30 Rockefeller Plaza—known as Top of the Rock—is a unique and exciting location for a wedding. Top of the Rock tends to get busy during sunset, we reccomend and can arrange for you timed VIP tickets to get us up to the TOP quickly and smoothly so that we can make the most use of our time together. There will be crowds, BUT with patience and perseverance we will accomplish your ceremony (and the photos will be to DIE for)!
Pulling It Off
So, how do we pull off an impromptu wedding in a (sometimes) forbidden NYC spot? How do we make it all look so divine and effortless in our photos that capture the most important moments of your lives? Well, our experience has shown us how to navigate you through it all and give you your dream wedding. We're pros who know how to make it all (as I said) so divine and effortless. We tell all our couples that choose a public space in New York City for their nuptials exchange to just surrender to NYC and her loving wild energy. Ride the wave and we promise you that magical things CAN and WILL happen. You'll see!
Locations Where Permits Cost $400+
OK, so a special events permit for most locations in Central Park is a very reasonable $25, but some locations cost quite a bit more. Here's the run down on a few of those:
The Brooklyn Waterfront, $426 (See above for details on this amazing location.)
The Conservatory Garden in Central Park, $400 (CG is not granting wedding permits in 2023 as they undergo restoration work.)
Brooklyn Botanic Garden, $600 (Ceremonies in the garden take place from 9am to 10am only. Yes, it's expensive and restrictive but it is also an opportunity to get married in one of the most breathtakingly beautiful botanic gardens in the world.)