the definitave guide to eloping in central park
For many people that visit NYC the definition of romance is Central Park. I have to say that even as a native New Yorker, Central Park continues to inspire me. For the majority of couples who elope in NYC, you will be planning your entire wedding from overseas or out of state. I would like to give you a "picture" of all the amazing locations for elopements in central park. The hard part is…where to begin!!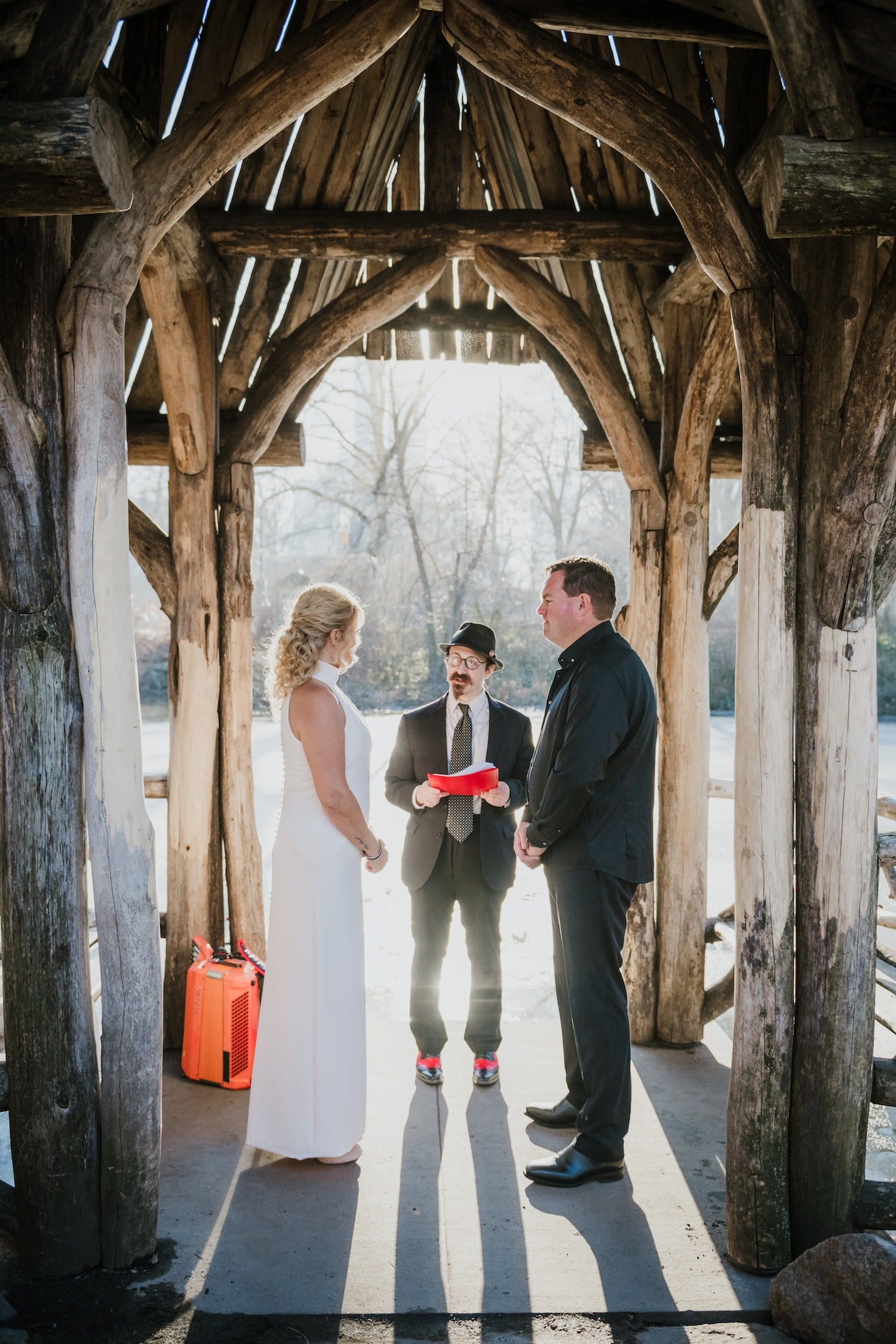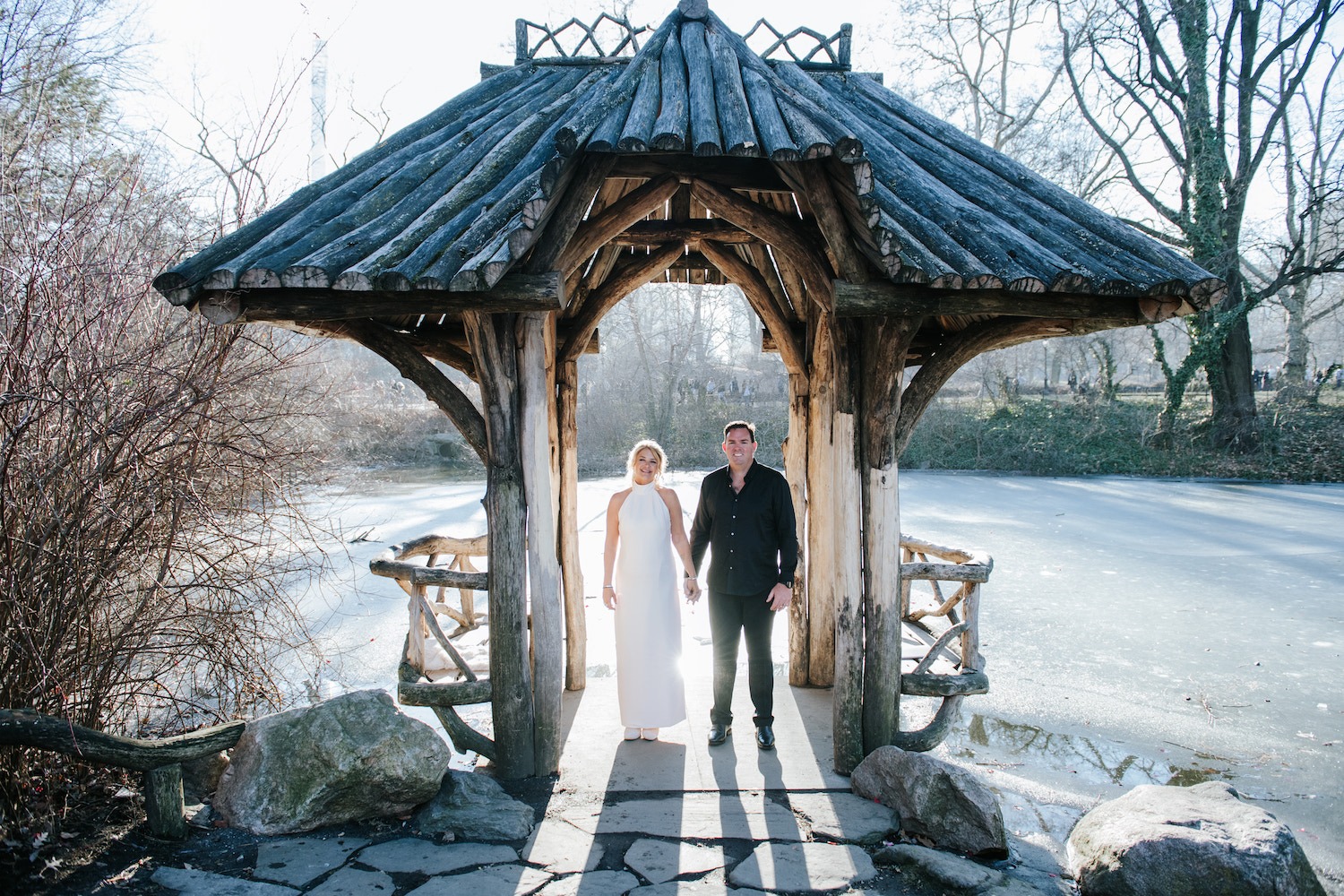 Down a lush green winding path, you will find this totally secluded hidden gazebo on the water. Privacy Here is pretty much guaranteed and it is way off the beaten path. It is a small space so if you have more than 6 guests I would not recommend this spot. It is possible to get a permit for Wagners Cove so that we are assured there will not be any other activities going on there.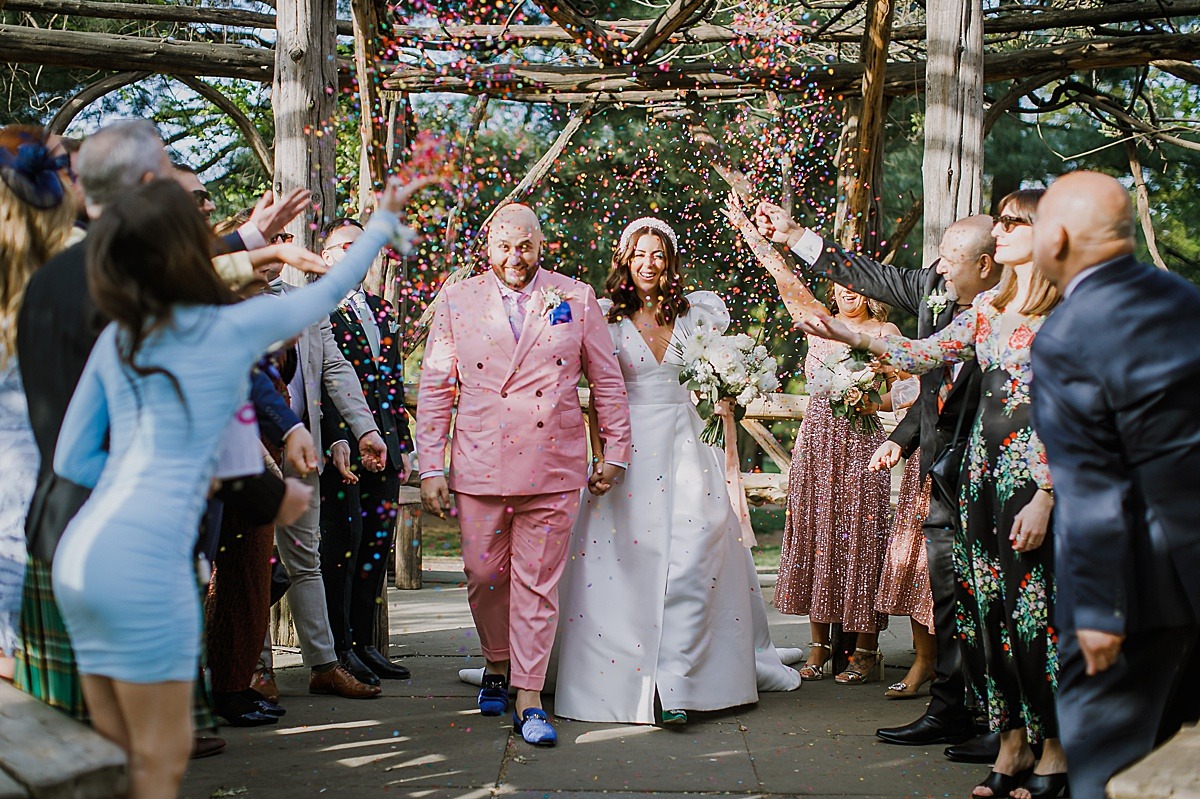 the go-to micro wedding spot in central park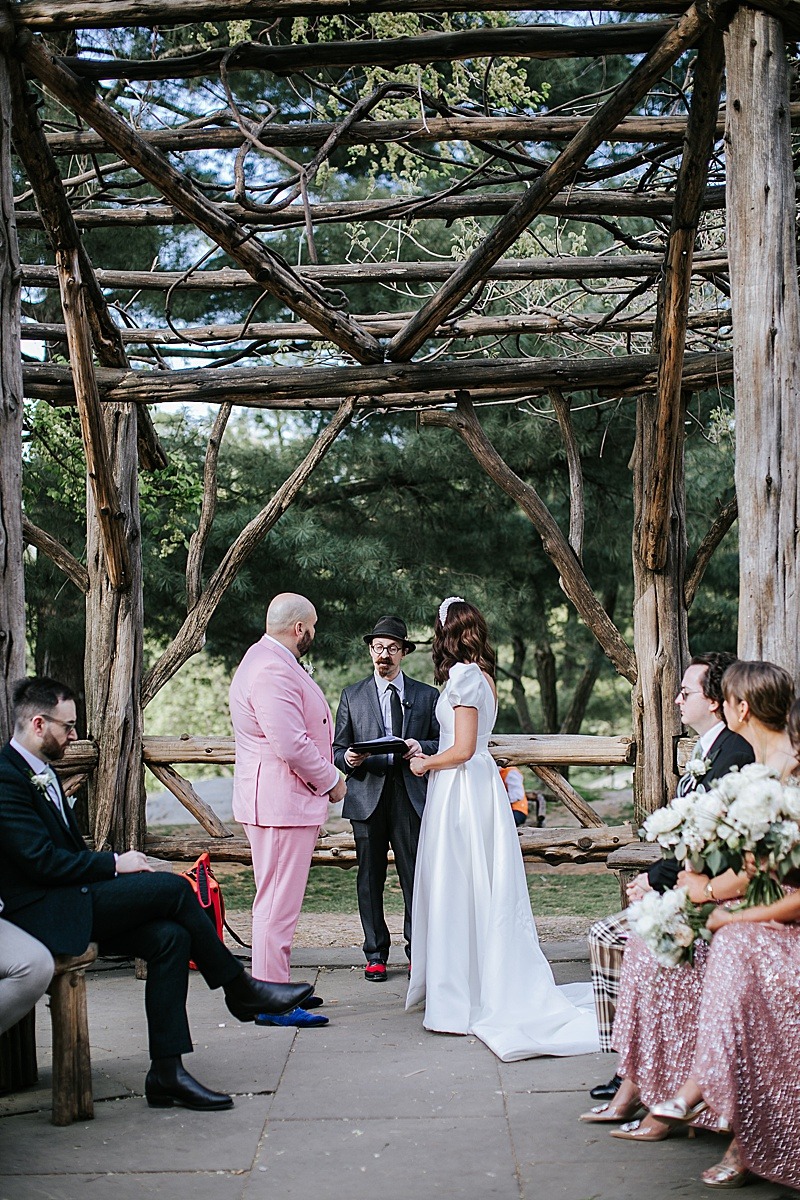 Cop Cot is both iconic and convenient. Located at the south end of central park, jsut off of central park south, Cop cot is a 2 minute walk from the iconic Plaza Hotel. This is a great ceremony location if you plan to have guests, because there is built in seating, seclusion and its a short walk from the street so guests have no chance of getting lost in the park.
It's totally enclosed with gorgeous dappled sunlight pouring in through the vines on the gazebo. We ❤️ Cop Cot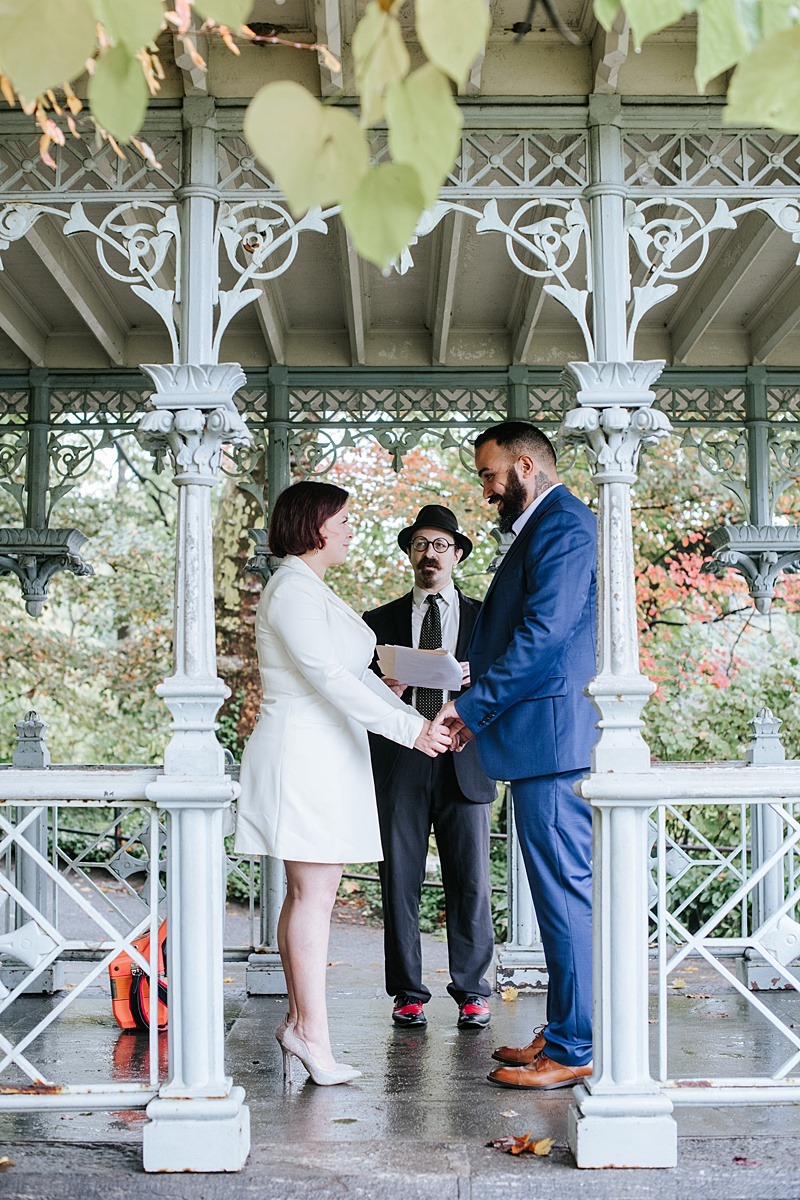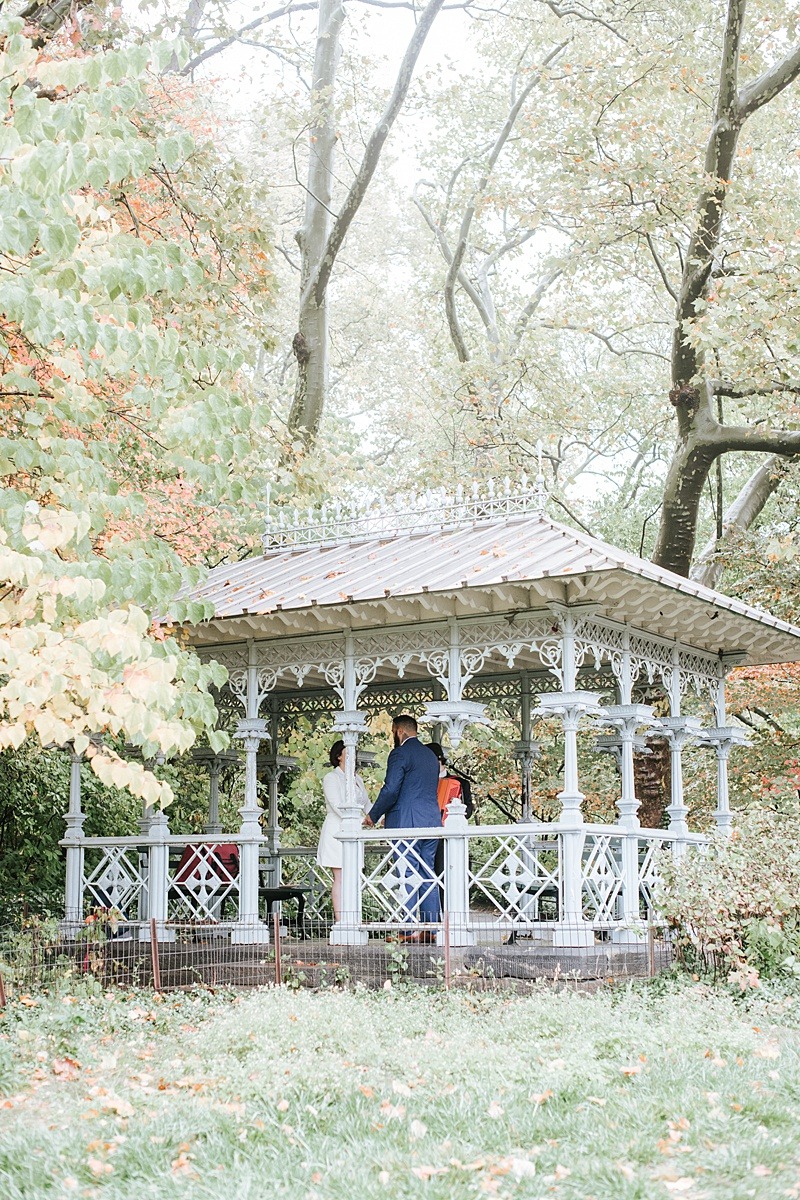 Ladies Pavilion is an Architectural Gem. Light blue ornate cast iron encloses you in a magical little cocoon.
The Ladies Pavilion was designed by architect Jacob Wrey Mould in 1871 as a shelter for carriage riders. Choosing this central Park location for an intimate ceremony you cannot go wrong. The Pavilion itself comfortably holds the bride, groom, and your officiant and can be reserved in advance.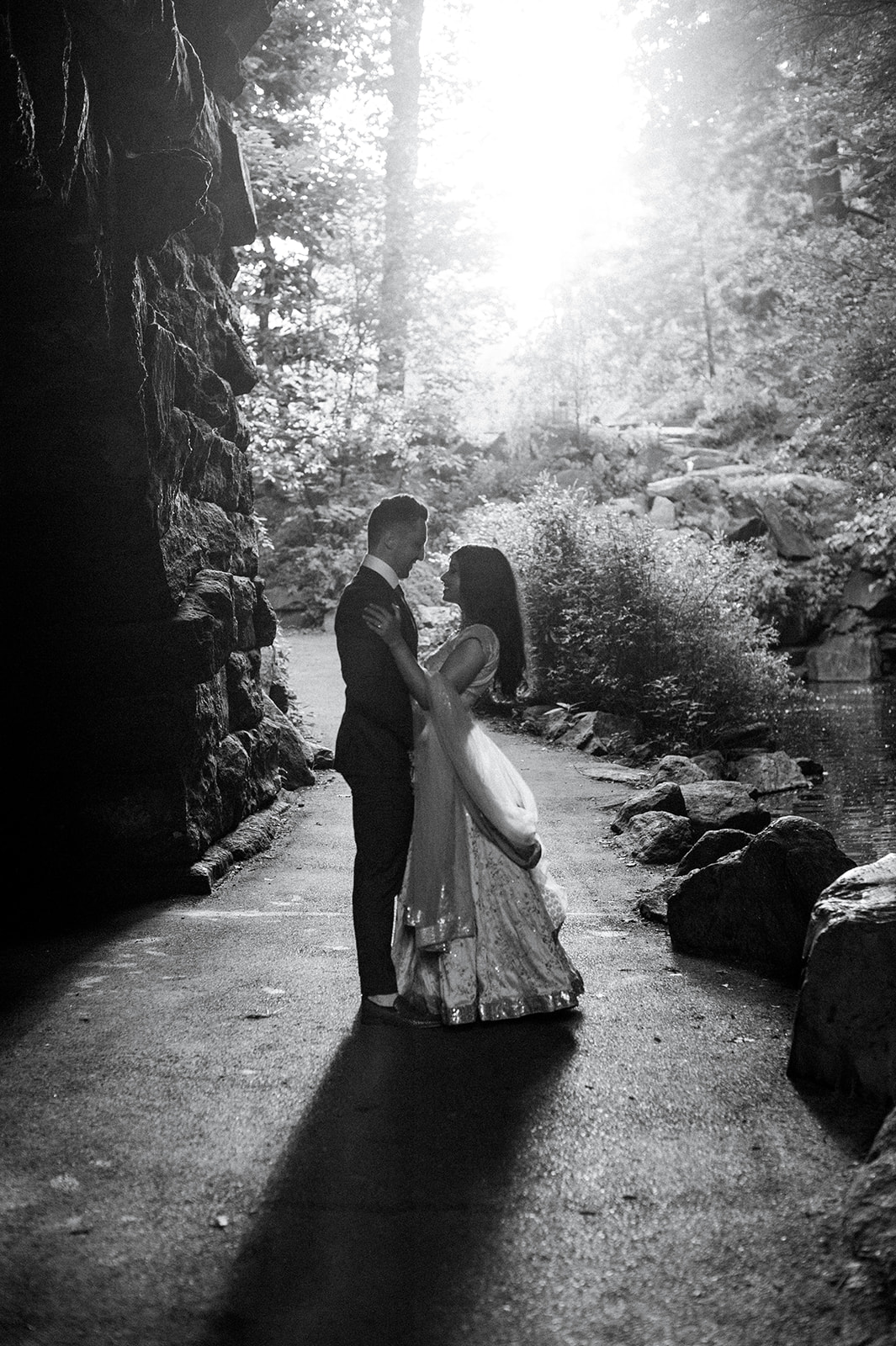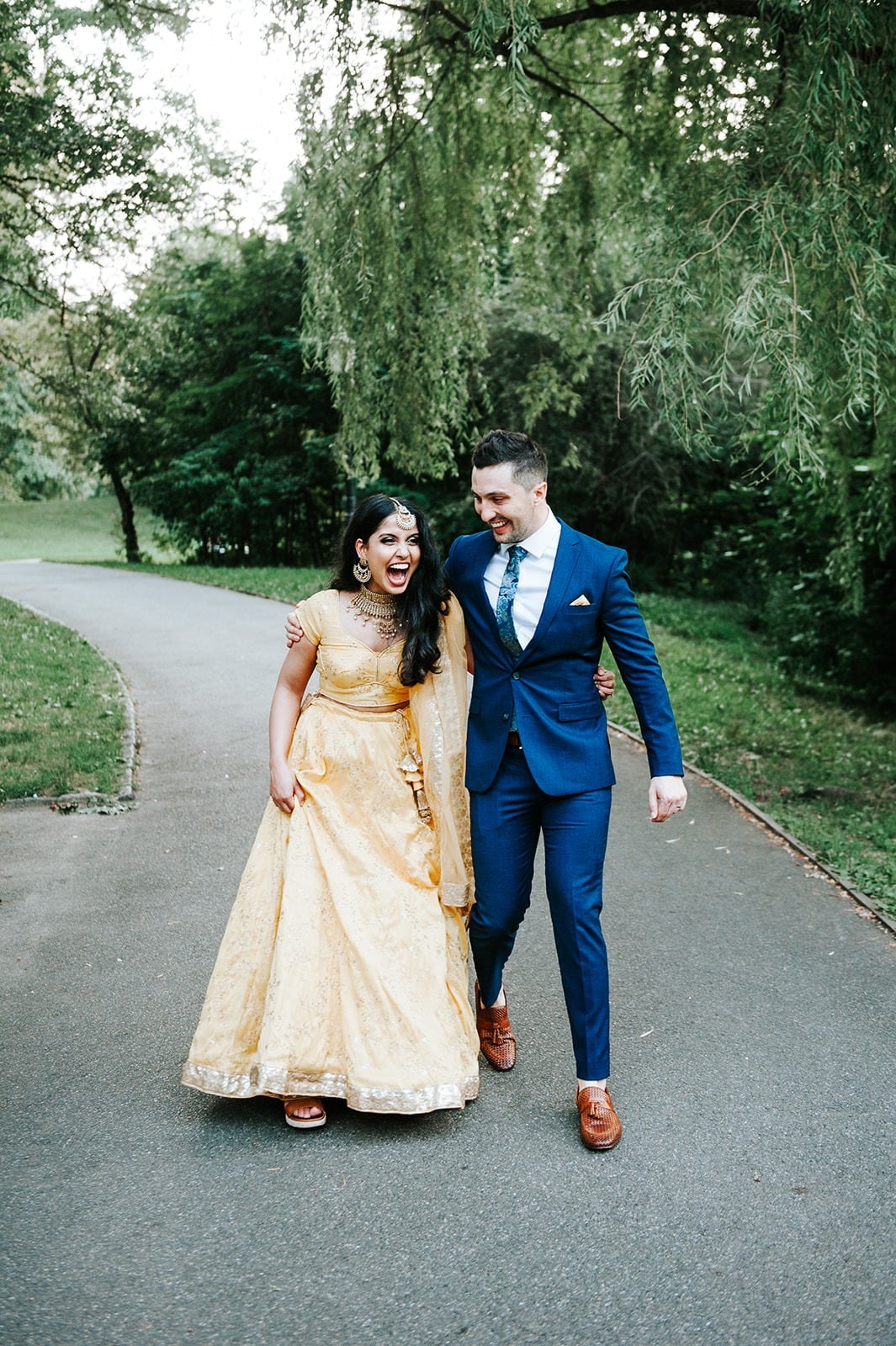 At the northernmost tip of central park lies Glen Span Arch which marks the entrance to the Ravine and the North woods, with meandering paths, a dense canopy of trees, and cascading waterfalls, the Ravine evokes the wilderness of the Adirondacks. Escape the chaos of NYC and discover this peaceful wild woodland that is undiscovered to most visitors.
This is a great choice for ceremony location and photoshoot where the sounds of NYC are drowned out by waterfalls and bird songs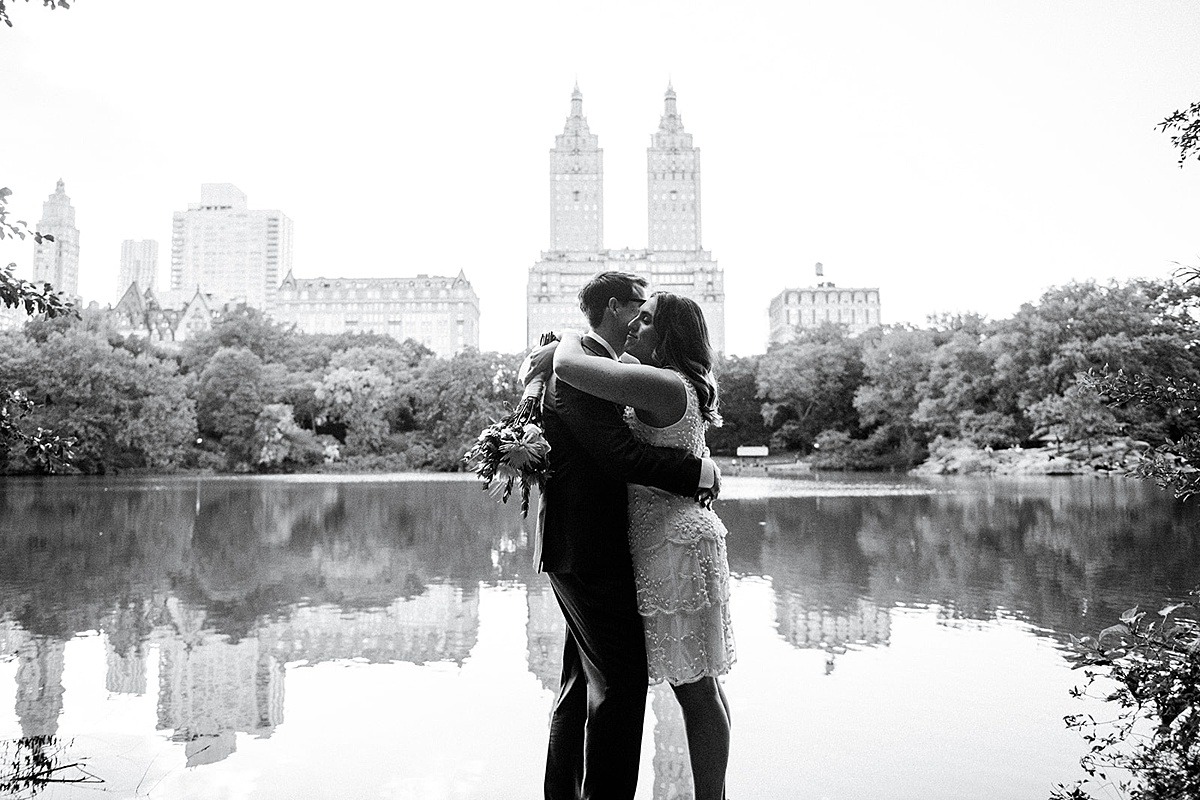 10 min walk from Bethesda Fountain and Terrance is a sweet little ceremony nook! On this beautiful spot, the view of the San Remo building towers over you. Designed by architect Emery Roth in the Renaissance Revival style, it is a favorite building of many New Yorkers. It is a popular photo spot for tourists so a bit of patience is required.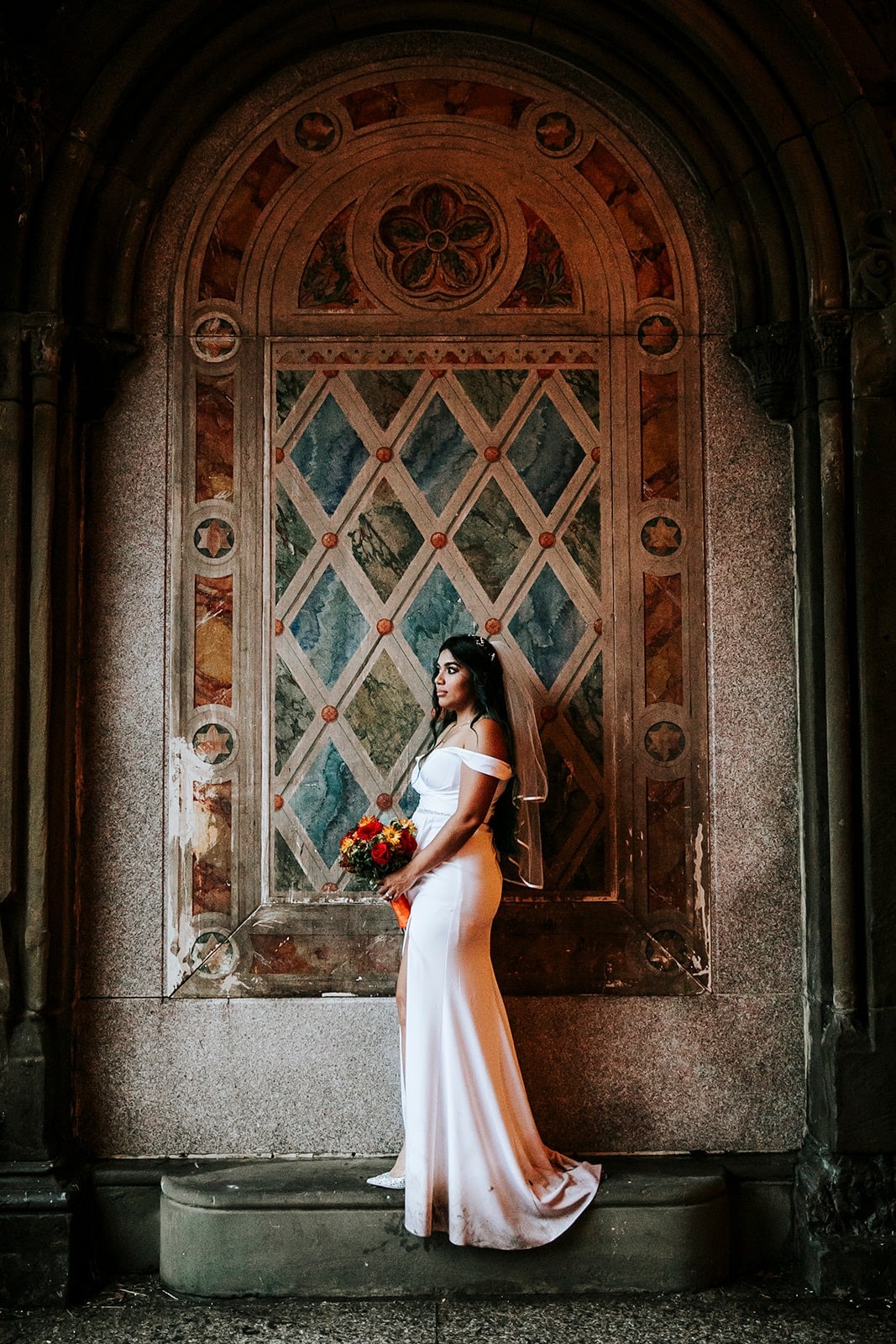 Right in the center of Central Park, Bethesda terrace was designed as the Parks showpiece, as the Park's most prominent display of art and architecture and one of its few formal landscapes, providing a contrast to the more naturalistic design of the rest of the Park. At the center of the Terrace stands Bethesda Fountain, also known as Angel of the Waters, one of the Park's most beloved works of art. The grand staircases leading to the lower level, as well as additional piers, are adorned with carvings that depict the four seasons with detailed renderings of fruit, flowers, plants, and birds.
There is alot of beauty packed into a small area here, its practically a requirement for any Central Park photo stop. Because of its busyness we do not recommend the terrace as your ceremony spot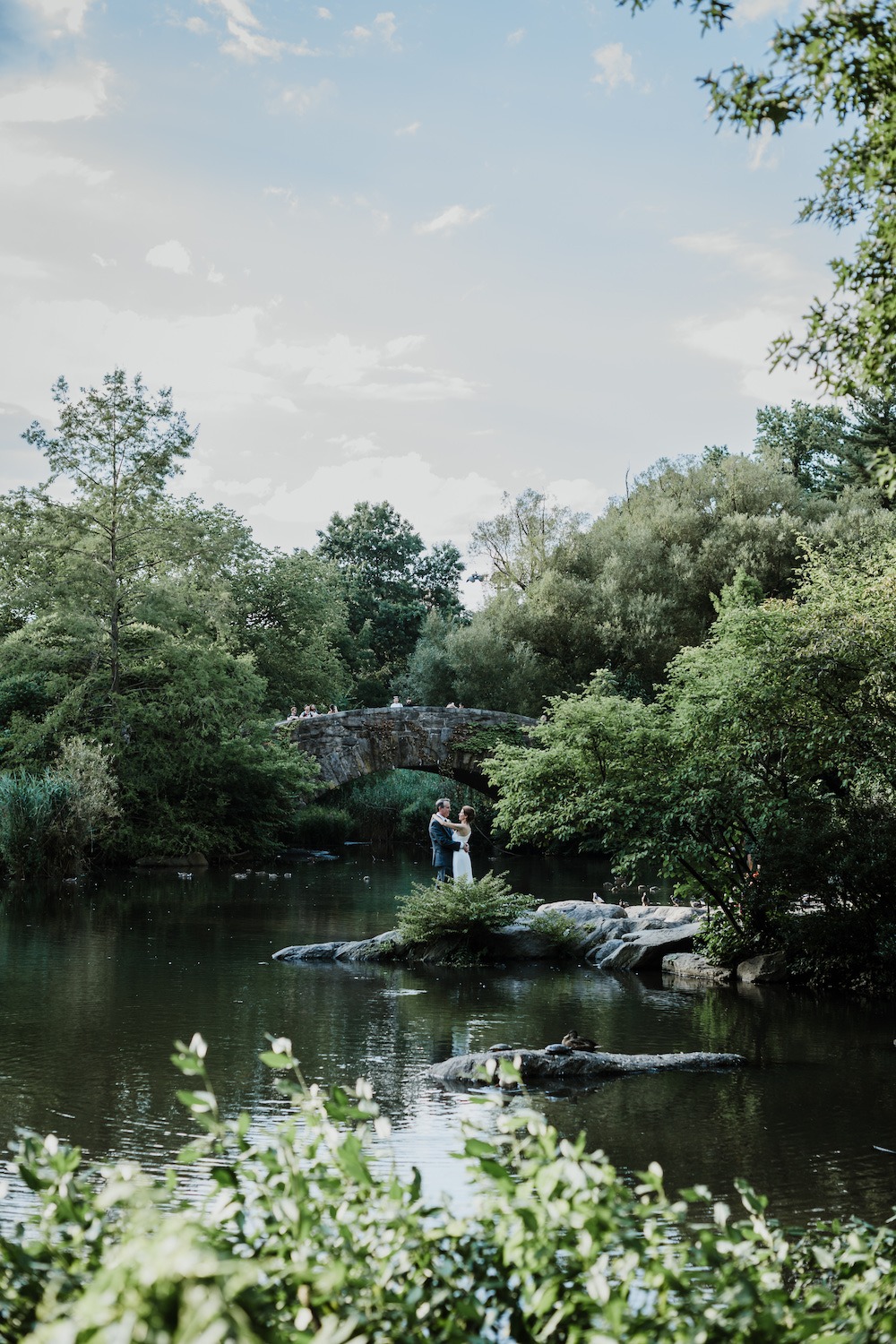 Gapstow Bridge and the Pond
Just steps from the iconic Gapstow Bridge there is a sweet little ceremony spot on the banks of Central Park's famous pond. We love this spot because it is at the edge of the park and there isn't much walking for you or your guests.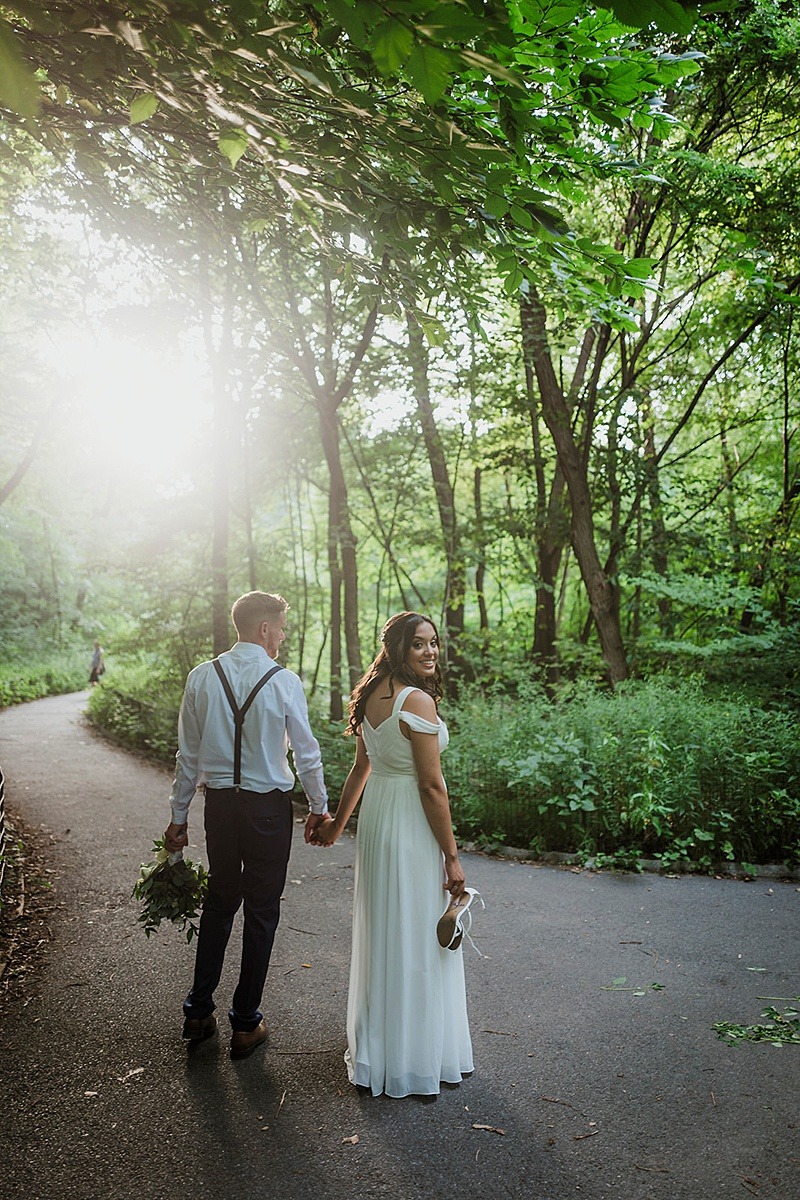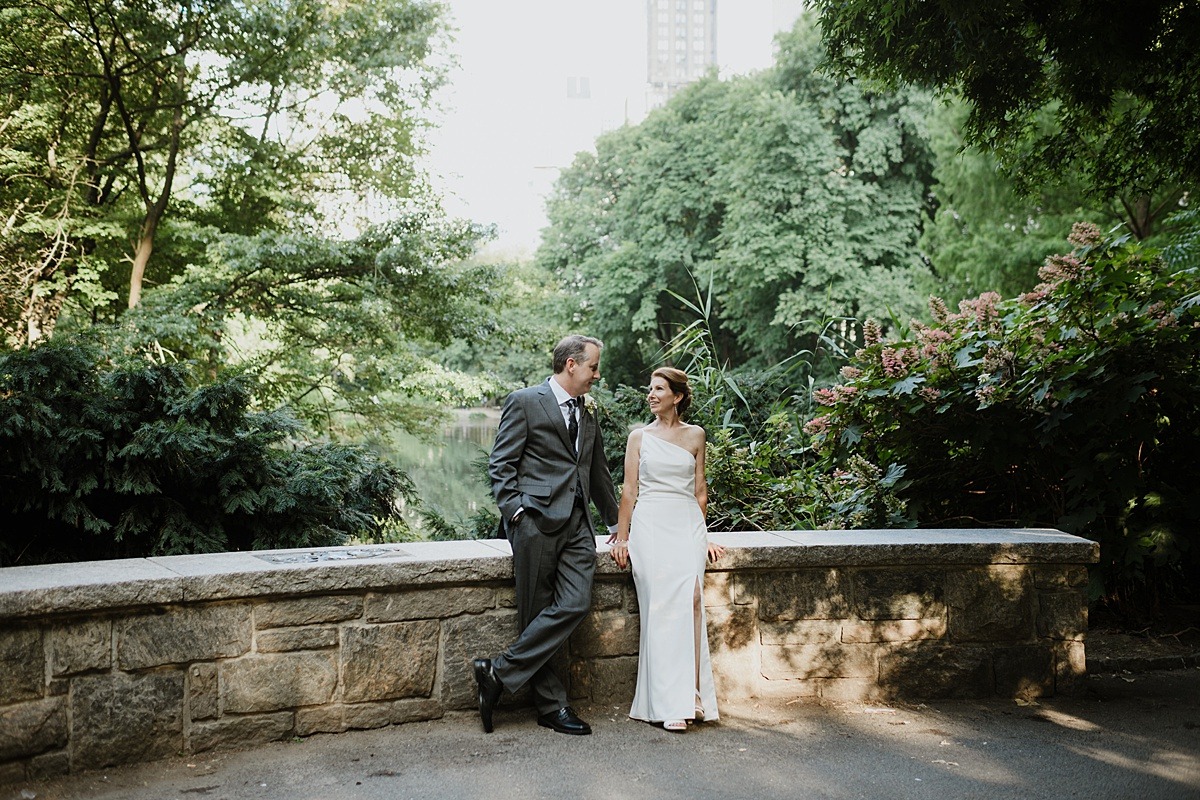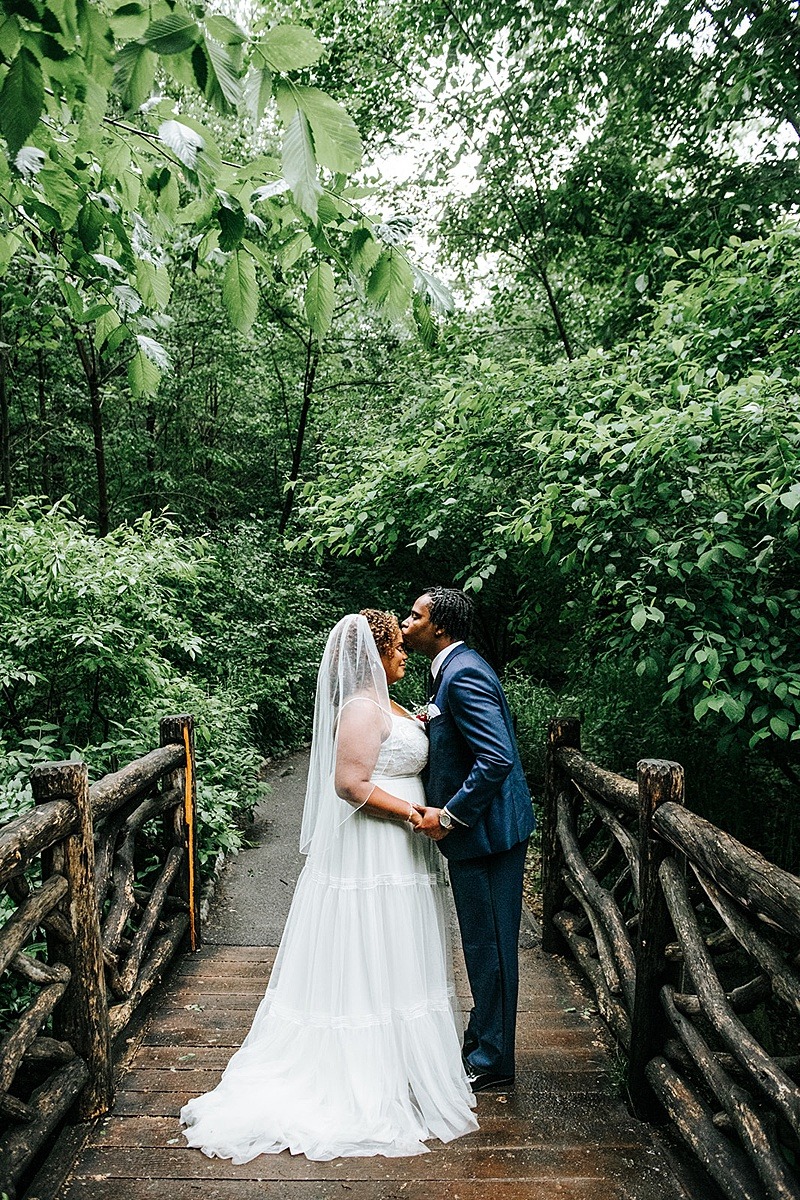 From June to late September in NYC, central park bursts with greenery and lushness. The late summer sun is beautiful for photos. Celebrate with a picnic and a bottle of champagne! Summer in central park is awesome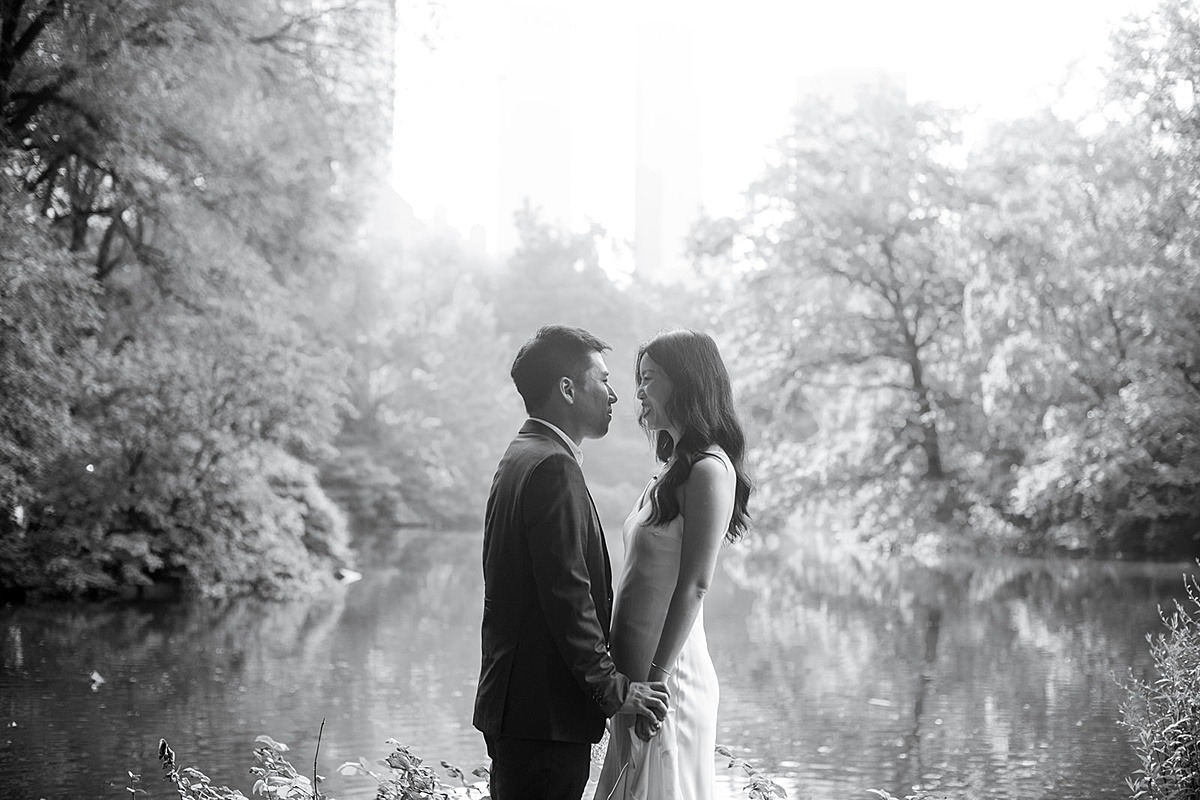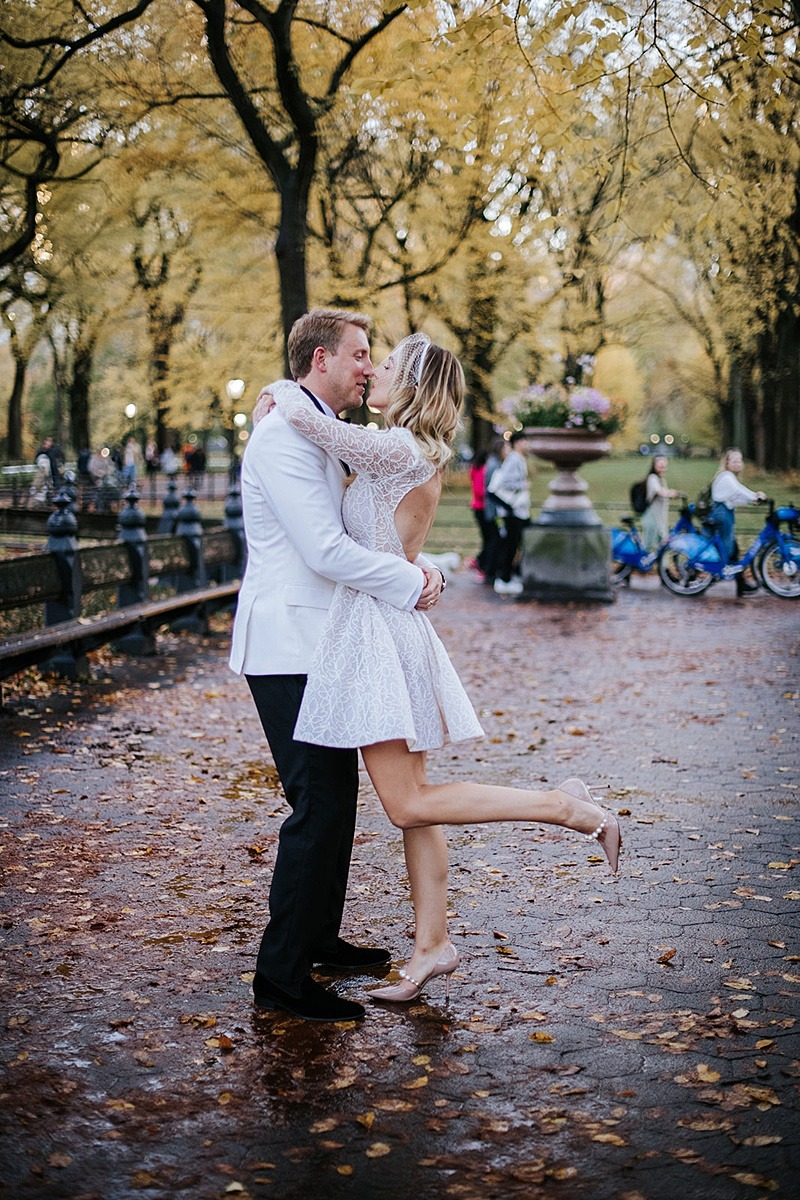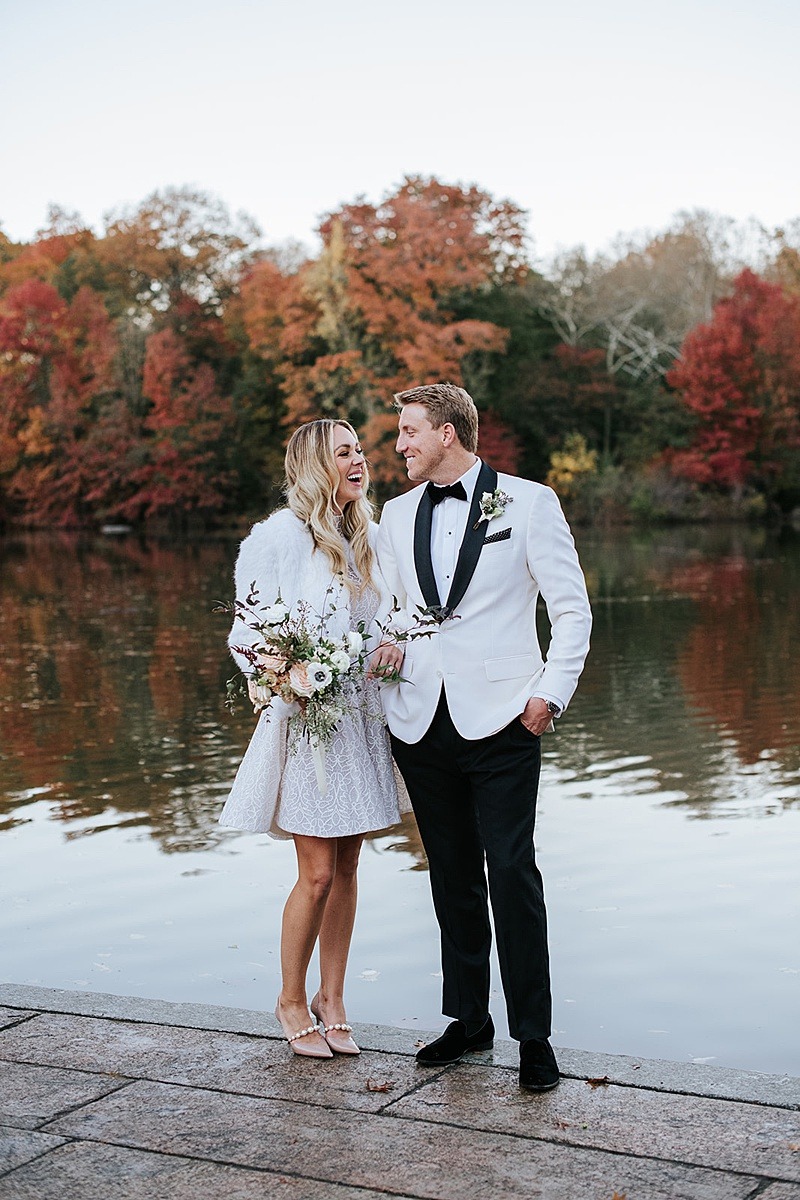 Sweater weather, pumpkin spice lattes and faux fur throws on your wedding day. Peak foliage in NYC is usually falls around late October with glorious pops of yellow from our 100 year old gingko trees and bright red and orange from maple and oak. We know the best spots to capture all the beauty of Central Park during this season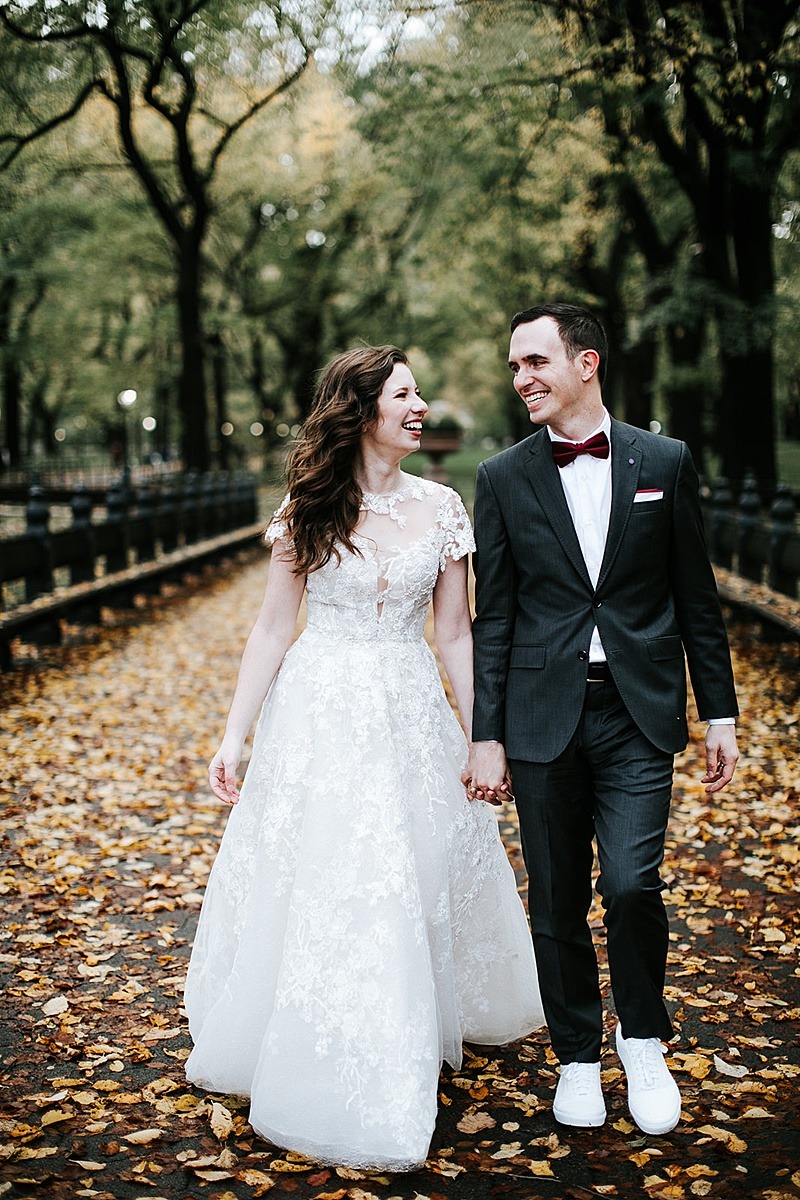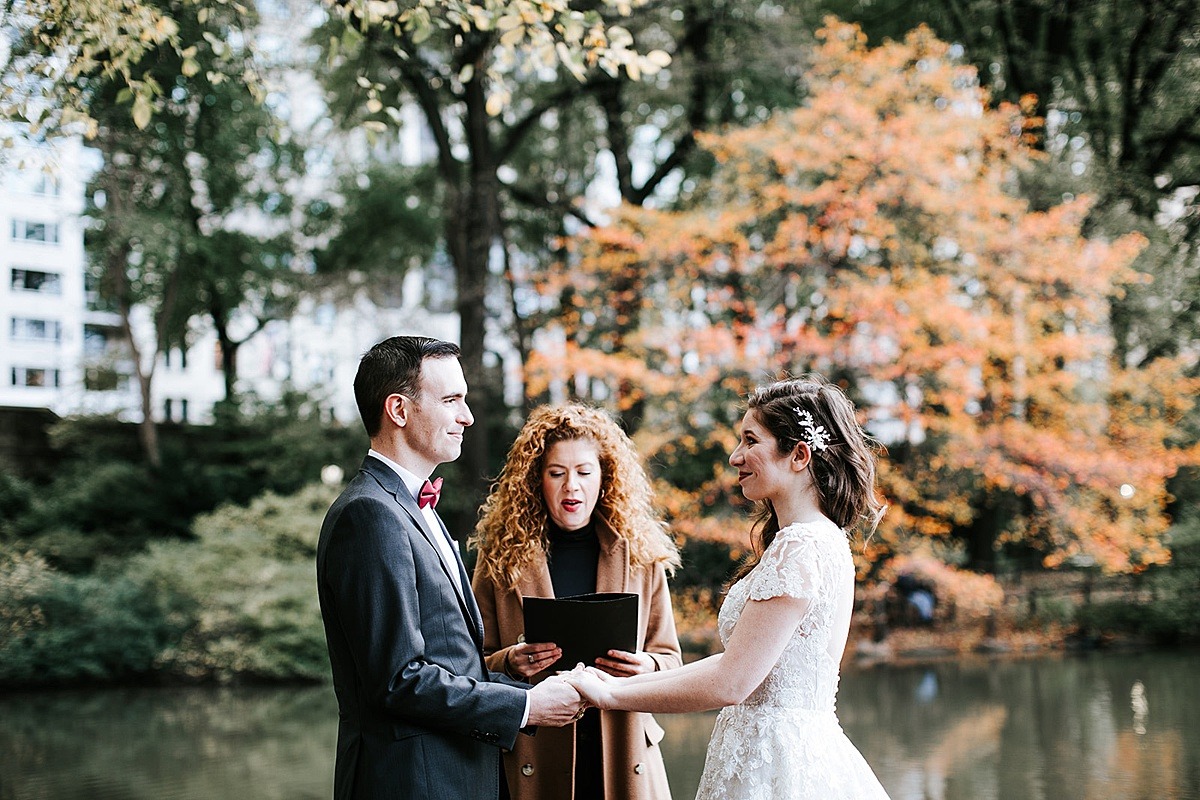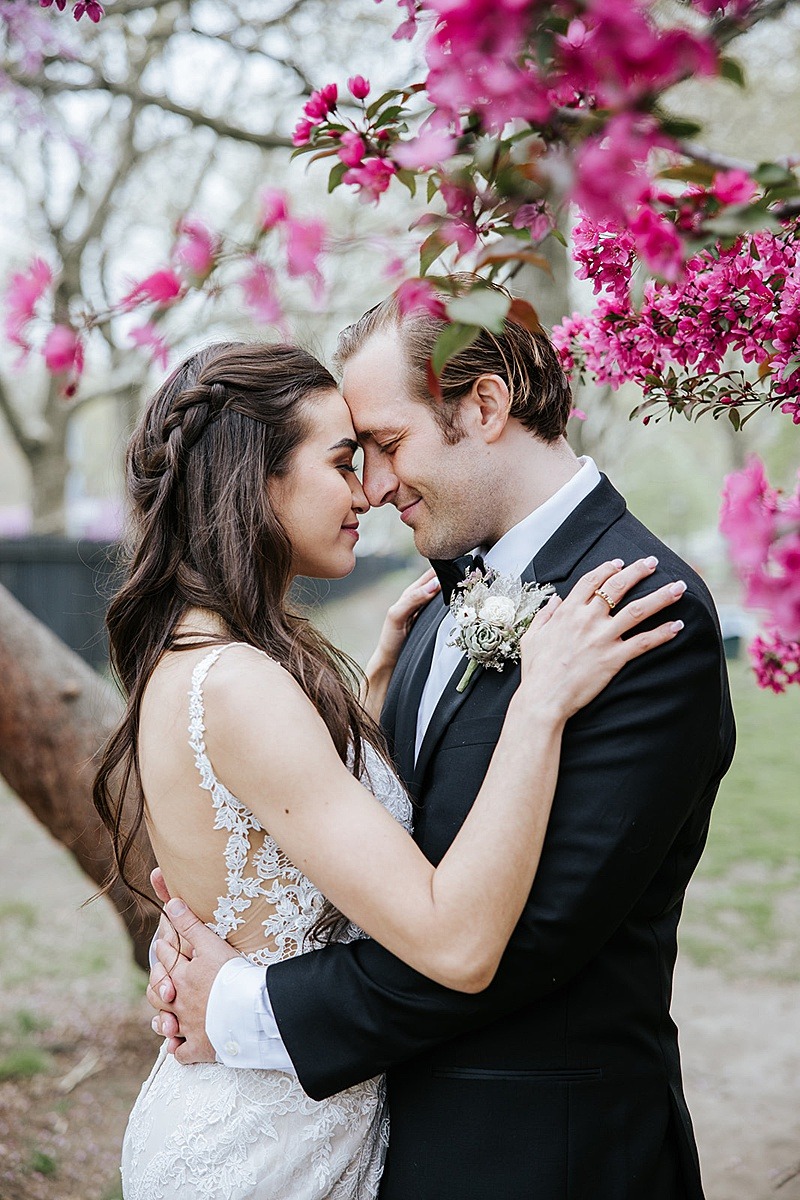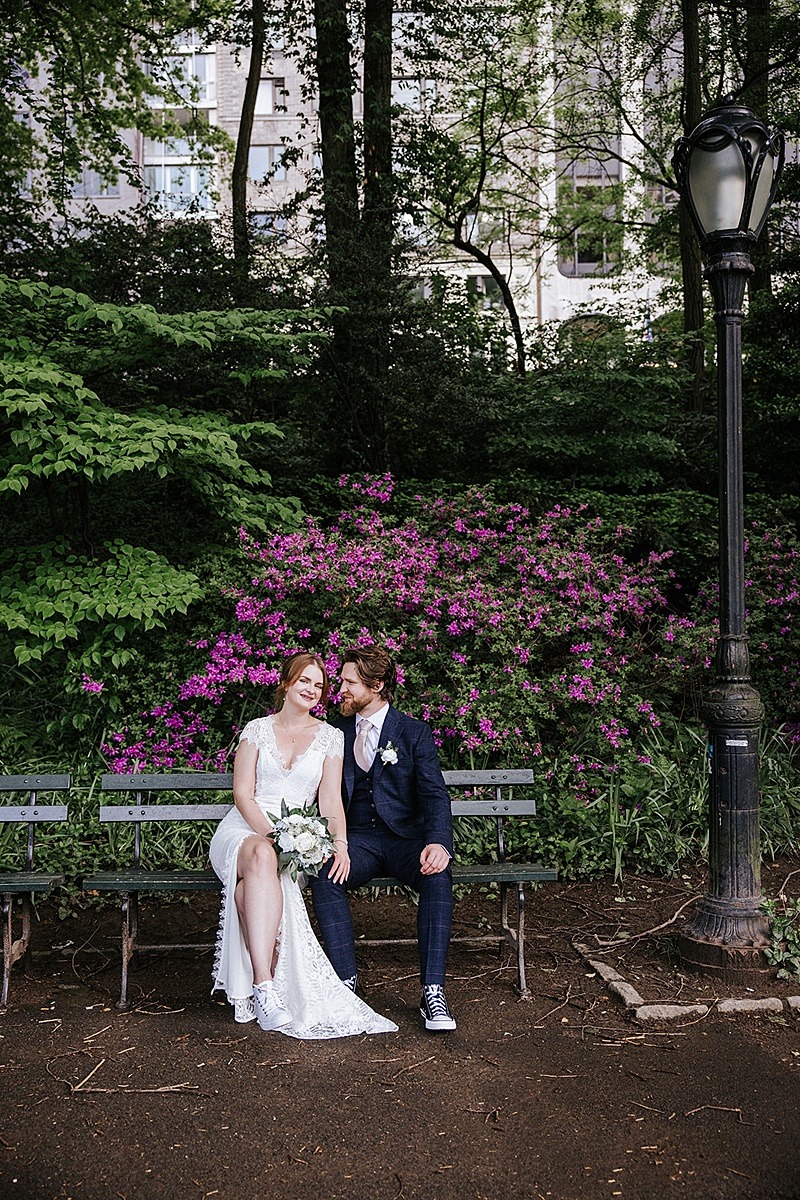 Cherry blossoms, redbuds, magnolias, azaleas, Central Park is blessed with flowring trees throughout the park. The best time for spring blooms is late April and early May.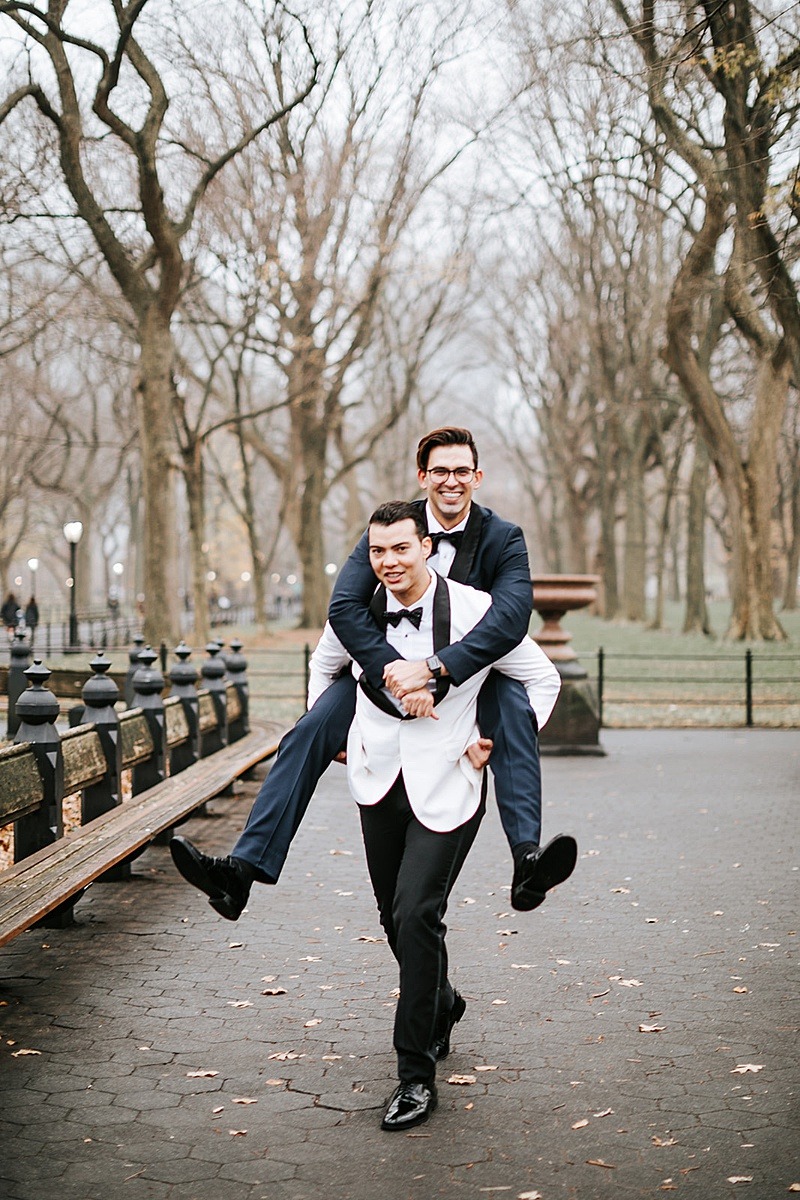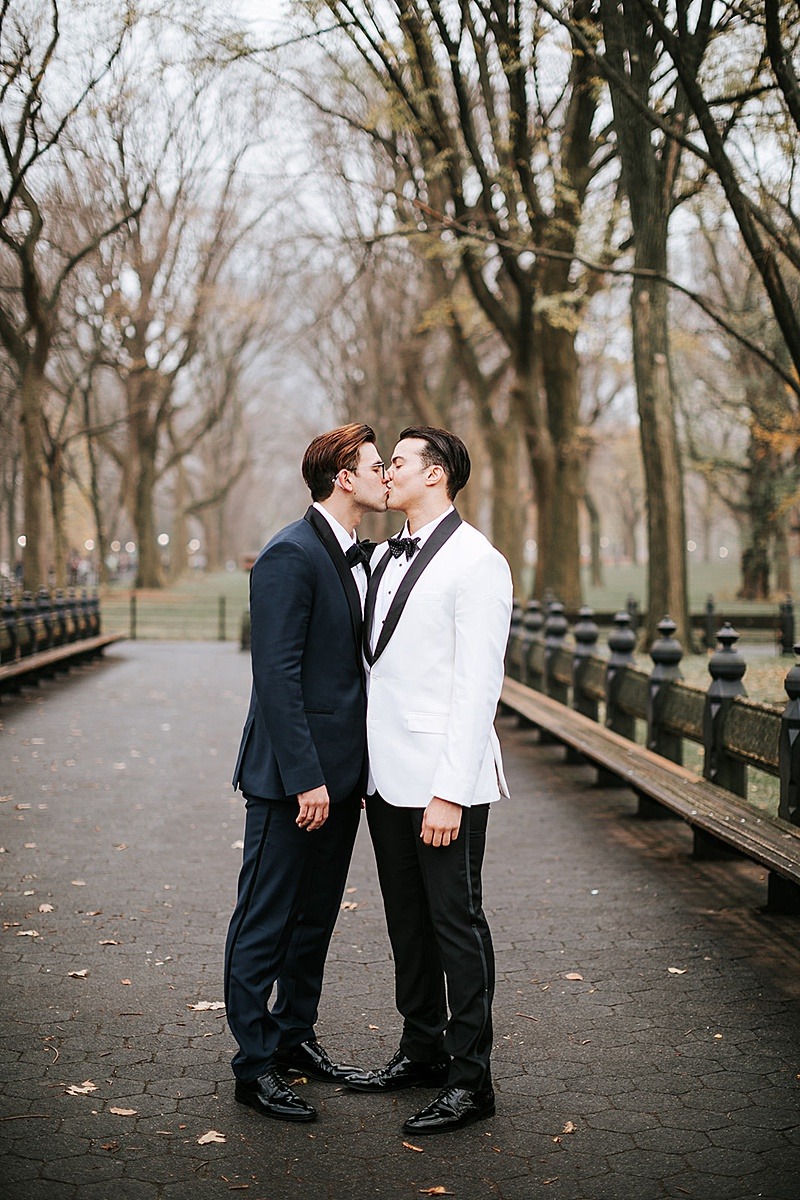 December is one of our most popular months for elopements. The holiday time is so special in NYC and you can often find central park quiet and serene which is great for photos