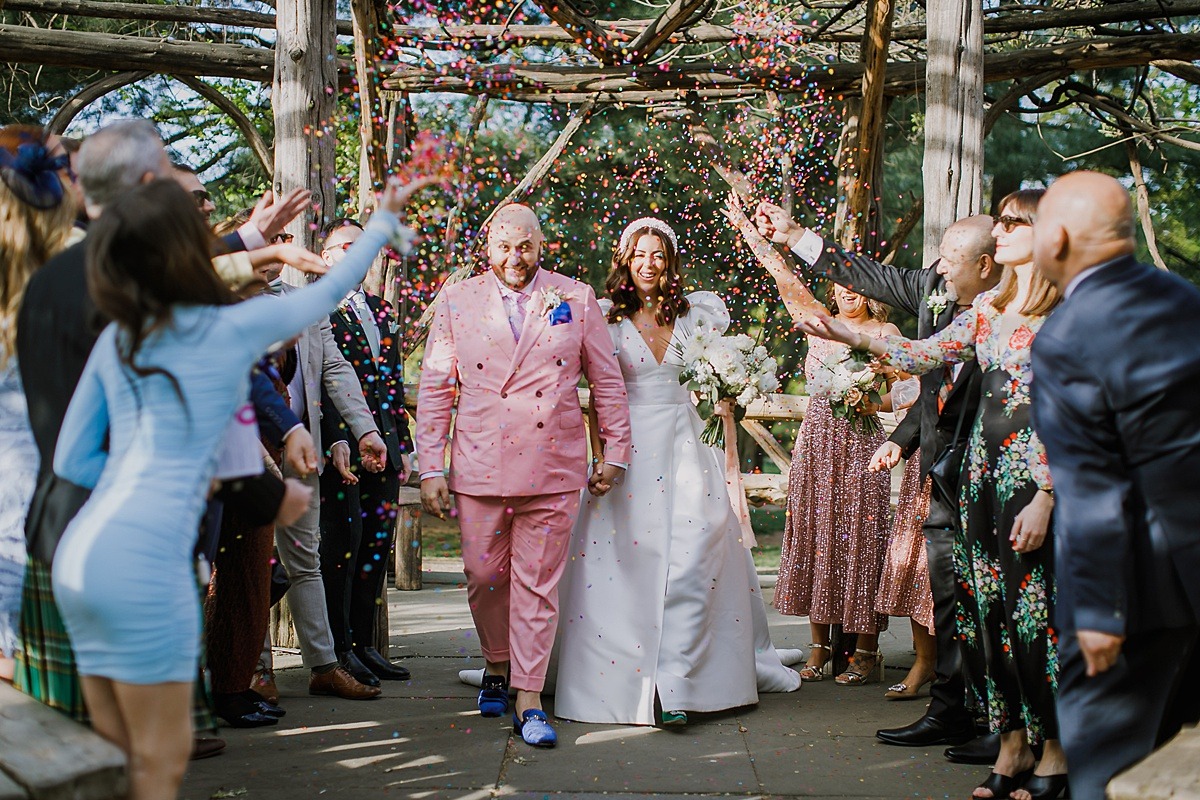 I love micro-weddings. Casual and curated gatherings of ONLY the most important people in your lives. It's hard not to make a case for them:
You get one-on-one interaction with every guest.
It's all just so much more manageable (but some planning is required).
No big hall rental means no mega planning, hassles, or headaches.
Everyone feels special and involved in the ceremony.
But where do you start when planning a micro-wedding in NYC?
Here are some points to keep in mind as you start to envision your NYC Micro-wedding.
A ceremony location that can accommodate your group and fits your needs
A detailed guide for your guests with times, locations, contact info, transport options for all your key wedding day events (included in all our micro wedding packages)
A celebration meal and afterparty spot
Let us show you how to micro!
EIF's head honcho Jenny is a born and bred savvy and chic NY-er who will use her expertise, connections, and style to curate for you an authentic and intimate one-of-a-kind NYC wedding.
When you book our Deluxe Micro-Wedding Planning Package, we will schedule a budgeting and design call. From there we will create a curated list of 3-5 venues/spaces that match your vision and budget (saving you hours and hours of grinding research and people chasing)
TO MICRO OR NOT TO MICRO? THAT IS THE QUESTION!
A micro-wedding or intimate wedding in NYC will give you the flexibility to create a beautiful and unique experience that reflects your personality and values. But unlike traditional weddings, there is no "cookie-cutter" path or formula for a micro-wedding. That said, many of our micro-wedding experiences have to be created from the ground up with out-of-the-box thinking and planning. (And that's what we do BEST!)
So tell us what are your wildest dreams? NYC is definitely a town where the sky's the limit, so don't hold back!
A backyard pig roast at a classic brownstone Airbnb
Rooftop rosé and canapés for your group of 10
Inviting your friends and family to join in means planning all the little details so that your guests will be informed...... which leads to feeling relaxed, at ease, valued, and taken care of. Planning this event is a beautiful offering for those you love the most. It allows you to make sure every one of your guests is accommodated—especially if they are traveling from abroad (which is a topic I'll dive into later).
The other reason that you want your guest experience on your wedding day to run smoothly is so that YOU don't have to be stressed, anxious, distracted, or BUSY in any way.
Remember, the whole reason you chose this route over the BIG wedding was so that you could actually enjoy your day; but enjoyment comes with a caveat and that caveat is........
What exactly do we mean by planning? Let's break it down.
Planning is thinking three, four, even five steps ahead and avoiding disasters and mistakes. What happens when you don't have a detailed plan? 😵
Here are just a few of the more minor snafus we have seen :
Guests can't find you and the ceremony location
You are walking down the aisle when you realize that your parents are running late
Its raining and you didn't plan for a backup locations
You didn't realize you needed a permit
Your special touches aren't delivered on time
It gets complicated moving your group from the ceremony to the afterparty location.
we will save you from these and other micro-wedding disasters so that you and your guests can have a peaceful and stress free day
When it comes to choosing a micro-wedding in NYC, the two most important elements are to BUDGET and PLAN (and then budget and plan again, and then again). We will be at your side every step of the way, making sure you don't plunge into any avoidable pitfalls.
lets talk more about the process of planning your micro wedding in NYC with us! ❤️
All of our EIF signature elopement packages can accommodate your micro-wedding of up to 40 people in NYC. We consider a true micro-wedding to be anything over 10 guests.
After choosing your base elopement package, if you plan to have more than 10 guests, If you are Type A (like me) and want to coordinate on your own then the Simple Micro-Wedding Planning Package is for you. If you want us to utilize our expertise and handle all the heavy lifting, then we recommend the Deluxe Micro-Wedding Planning Package.
Our micro-wedding planning gives you and your guests that extra layer of coordination and support that is necessary to ensure your day and your guest experience will run as smoothly as possible
Forging a unique path and creating a one-of-a-kind micro-wedding requires a lot of planning and legwork, but the payoff is PRICELESS.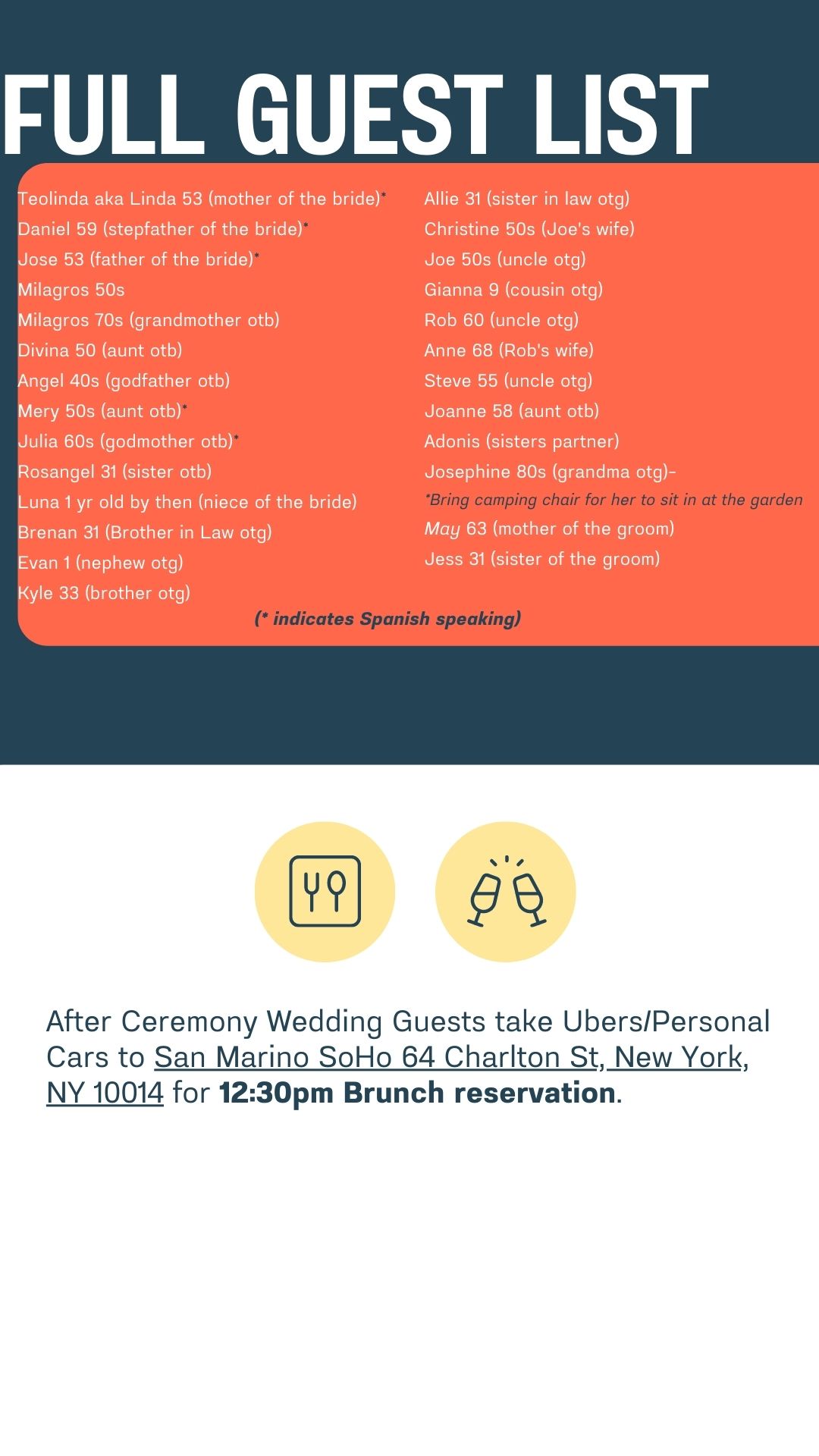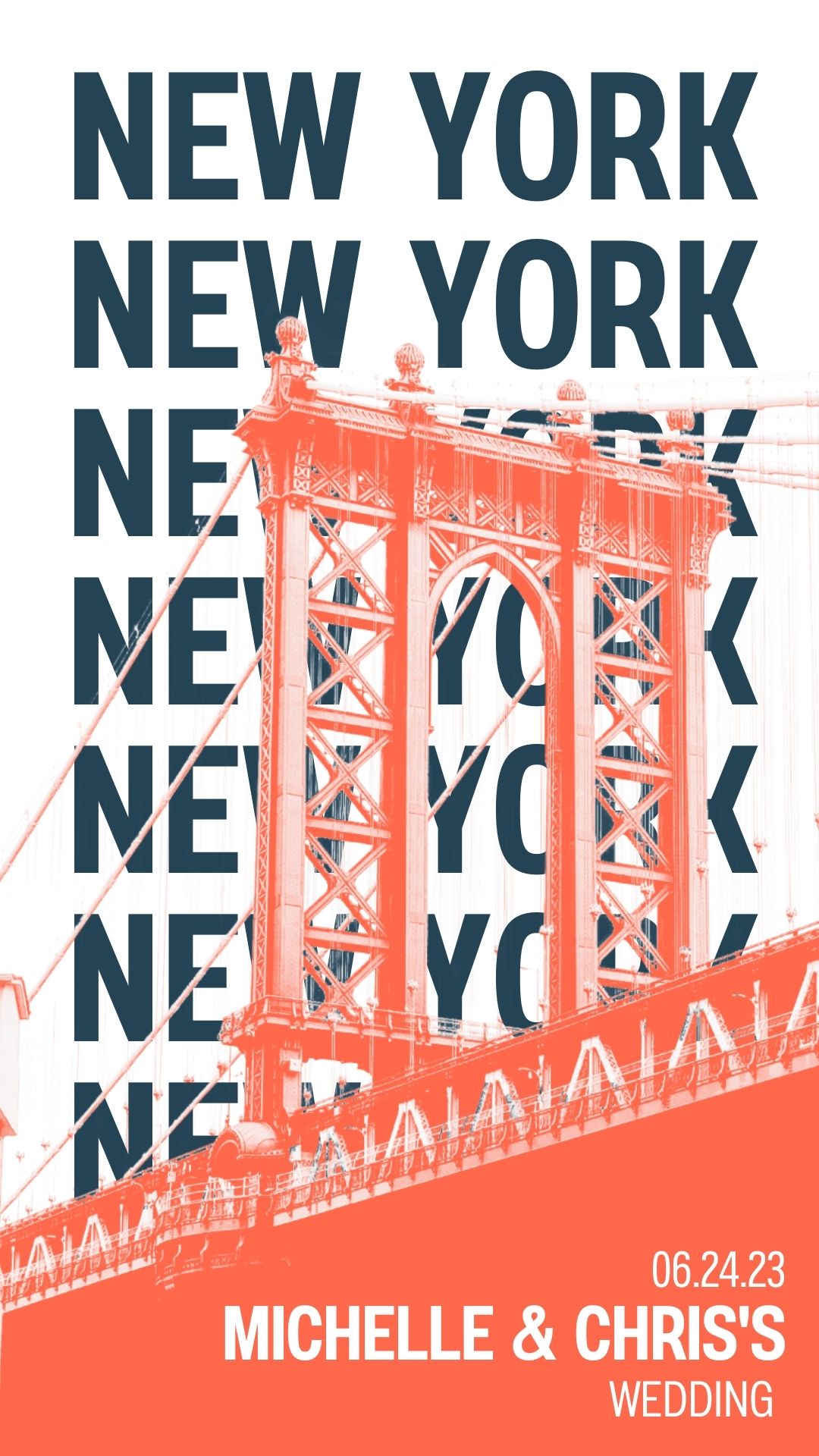 wanna see a real life micro wedding guest companion guide?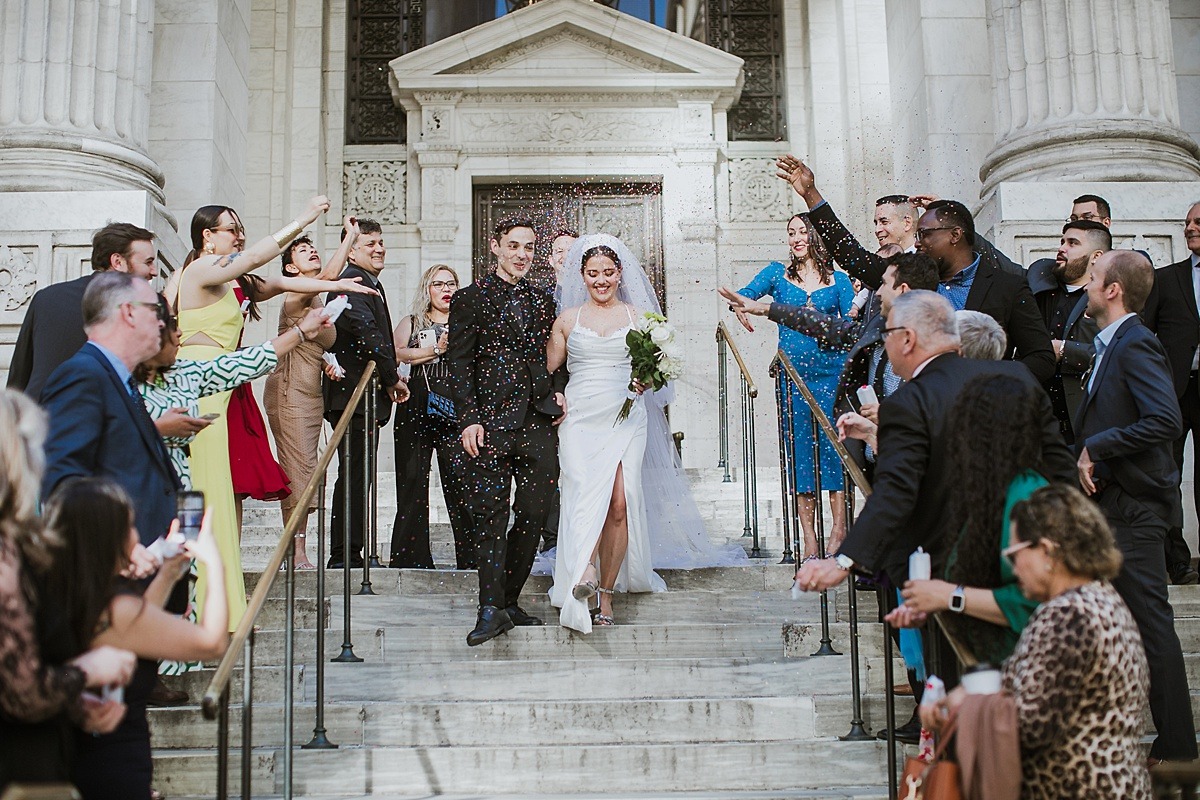 NYC as a DESTINATION WEDDING.
Many of our couples are bringing the party to NYC from across the country or across the globe. THIS brings the awesomeness of a micro-wedding to a whole other level, and offers a monumental opportunity for connections and memory making.
There are many ways to make your NYC destination wedding feel like the intimate gathering you are dreaming of. Here are my top 5 suggestions to help you accomplish this:
NYC welcome bags for your guests at their hotel/Airbnb.
Hosting a welcome dinner.
Sharing a detailed wedding day festivities guide so guests will know exactly what is happening when, and WHERE (included in all our micro-wedding planning tiers).
Options for fun group activities
Prerecord a simple, but festive, welcome video from just the two of you. Text each guest the link on their arrival day.
And here's three more . . .
Why not gather for a lively Saturday afternoon pizza-making class in the LES?
Kick off the "night before" festivities with foot massages in Chinatown!
A perfect "day after the ceremony" might be a Sunday afternoon picnic in Central Park.
We are so excited that you are choosing NYC for your wedding, and we honestly cannot wait to explore all the possibilities with you!
Reach out and tell us more about your micro-wedding dreams and needs.
Thank you for reading to the end! Our style at EIF is to give it to you straight. That's our specialty as tried-and-true NY-ers. Know that we will do everything in our power to ensure that you have an amazing experience from the moment we start planning until the last sip of champagne! 🍾