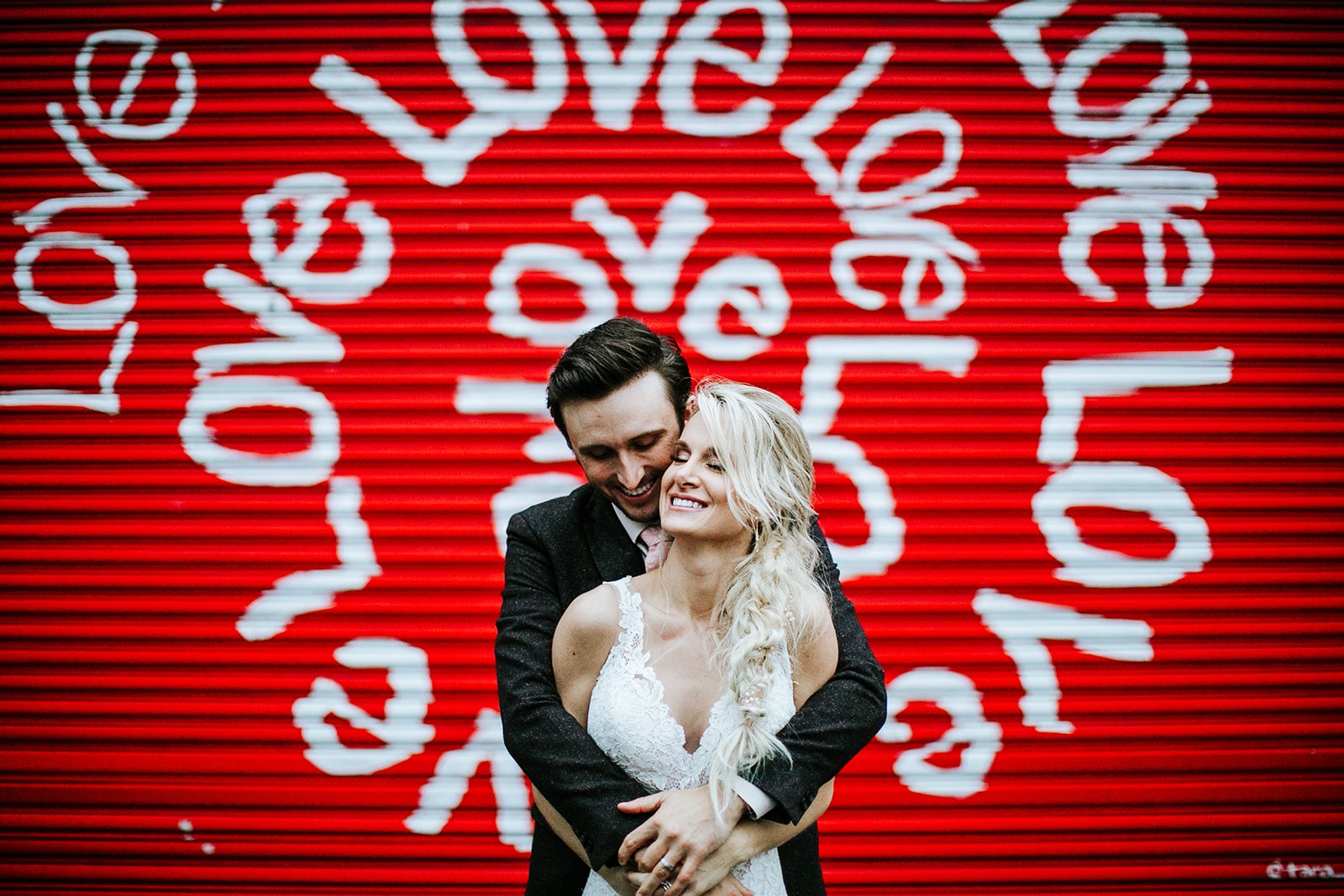 Our ULTIMATE Week-Long NYC Elopement Itinerary
Your NYC elopement isn't just a wedding – it's a damn good reason to spend a week in the city and celebrate! You've already found a gang of the best NYC elopement photographers, so if you're coming all the way to the Big Apple to tie the knot, why not stay a while? Book a week and really soak up all the energy, fun, and delicious food – we'll capture every incredible adventure big, small and covered in confetti 😉
We know the typical NYC icons, like Times Square, are fun to see, but we also have so many unique NYC elopement ideas to get your wedding and honeymoon poppin'. These are the awesome experiences that will make your friends jealous – but also give you an authentic, fun, and memorable wedding, which is what we're all about!
Get ready to blow your own minds with the coolest wedding week ever. You can base yourself anywhere – we'll be glad to give you some hotel recommendations based on your interest and budget. Check out our week-long NYC elopement itinerary below to help you get started!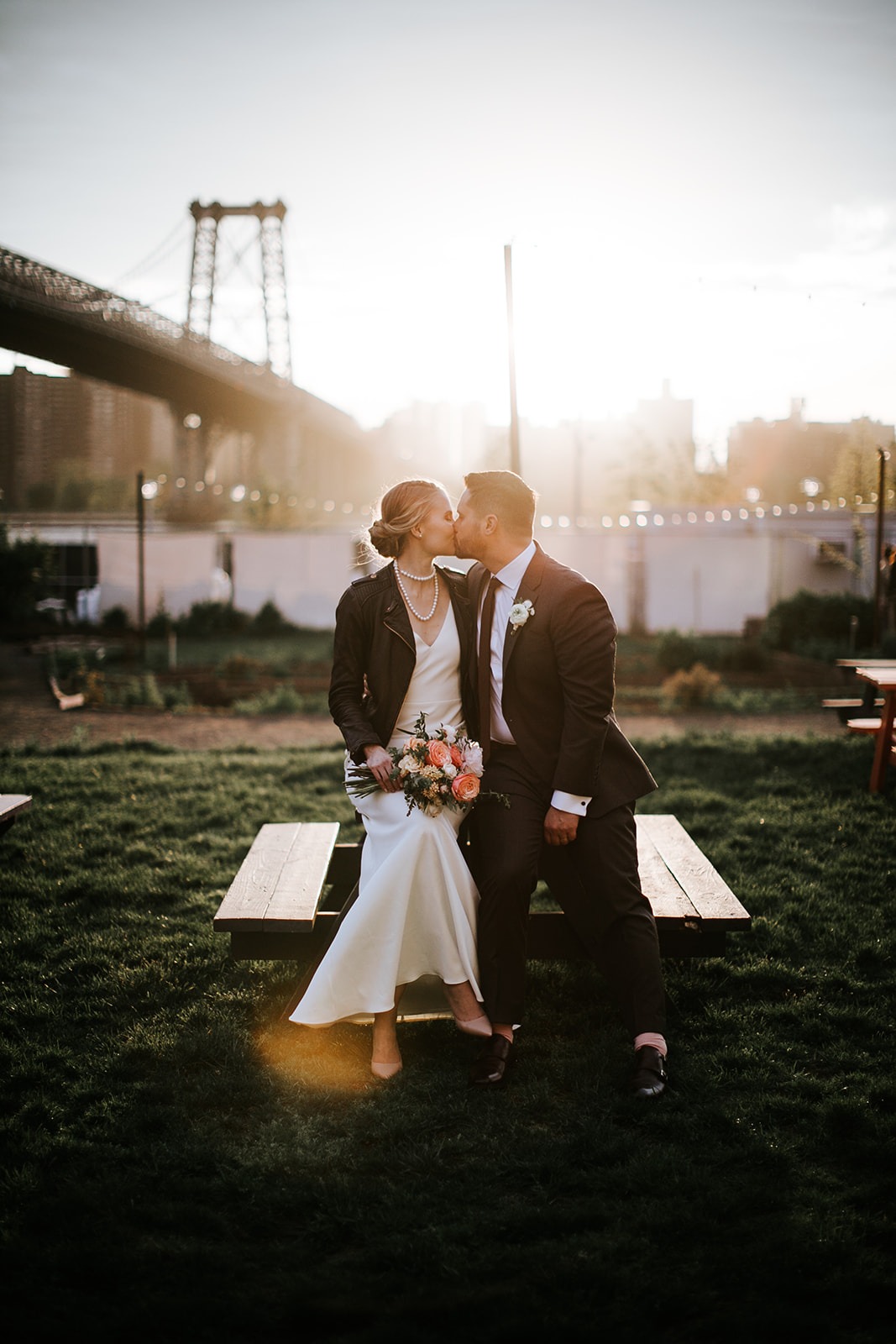 Williamsburg, a neighborhood in Brooklyn, has such a vibe. On a sunny afternoon, one of the best things to do is head to Domino Park and enjoy the sunset.
This public park (so named because it's a former Domino Sugar Refinery site) has so much going on. There are volleyball courts, an elevated walkway, and plenty of funky public spaces, so it's ideal for people-watching.
After you've checked it out, cruise over to the William Vale Hotel for rooftop drinks on the 22nd-floor bar, which has some of the best city views.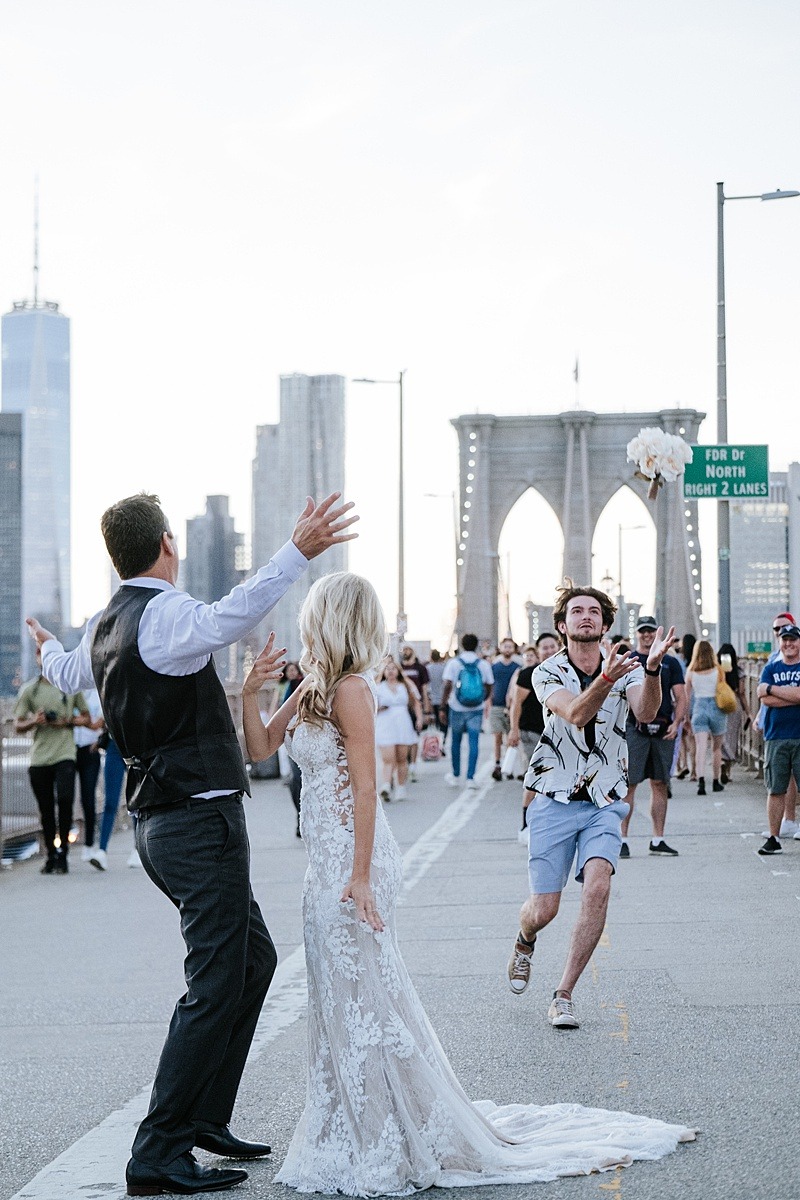 It's gotta be done – all fun elopement itineraries in New York should include a walk over the Brooklyn Bridge!
It's iconic with both locals and tourists, and the perspectives and clean lines of the bridge are amazing for photography, if you want to bring along a photographer and grab some fun shots.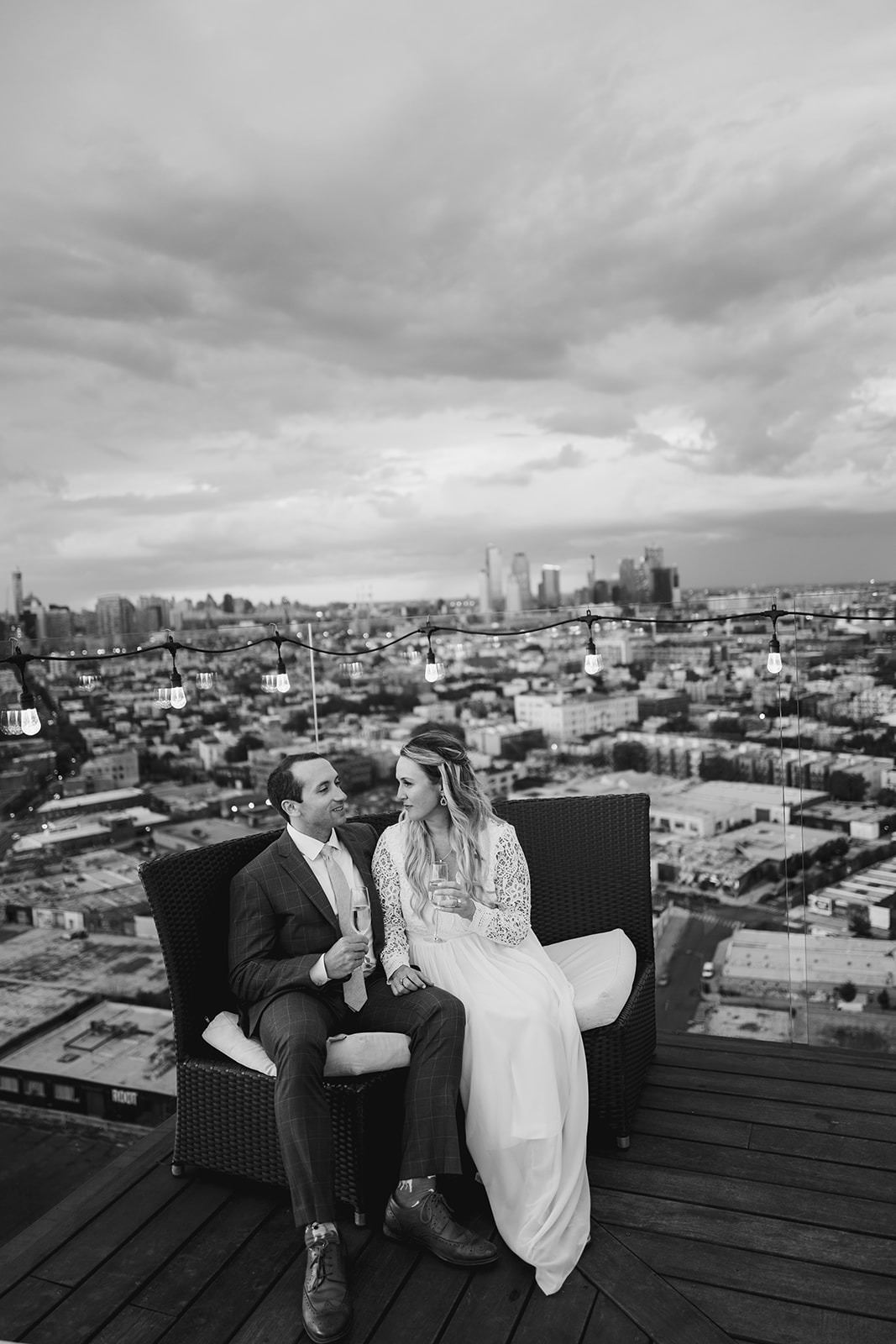 Any 7-day NYC elopement itinerary has to include some holy-sh*t views, so make time to visit one of the city's sky-high observatories. One World Observatory or Edge at Hudson Yards are your best bets.
Top of the Rock is great too. It can get real crowded at sunset – but a Top of the Rock elopement can be awesome, if you time it right. Our advice: skip the Empire State Building, unless you absolutely just want to say that you were there.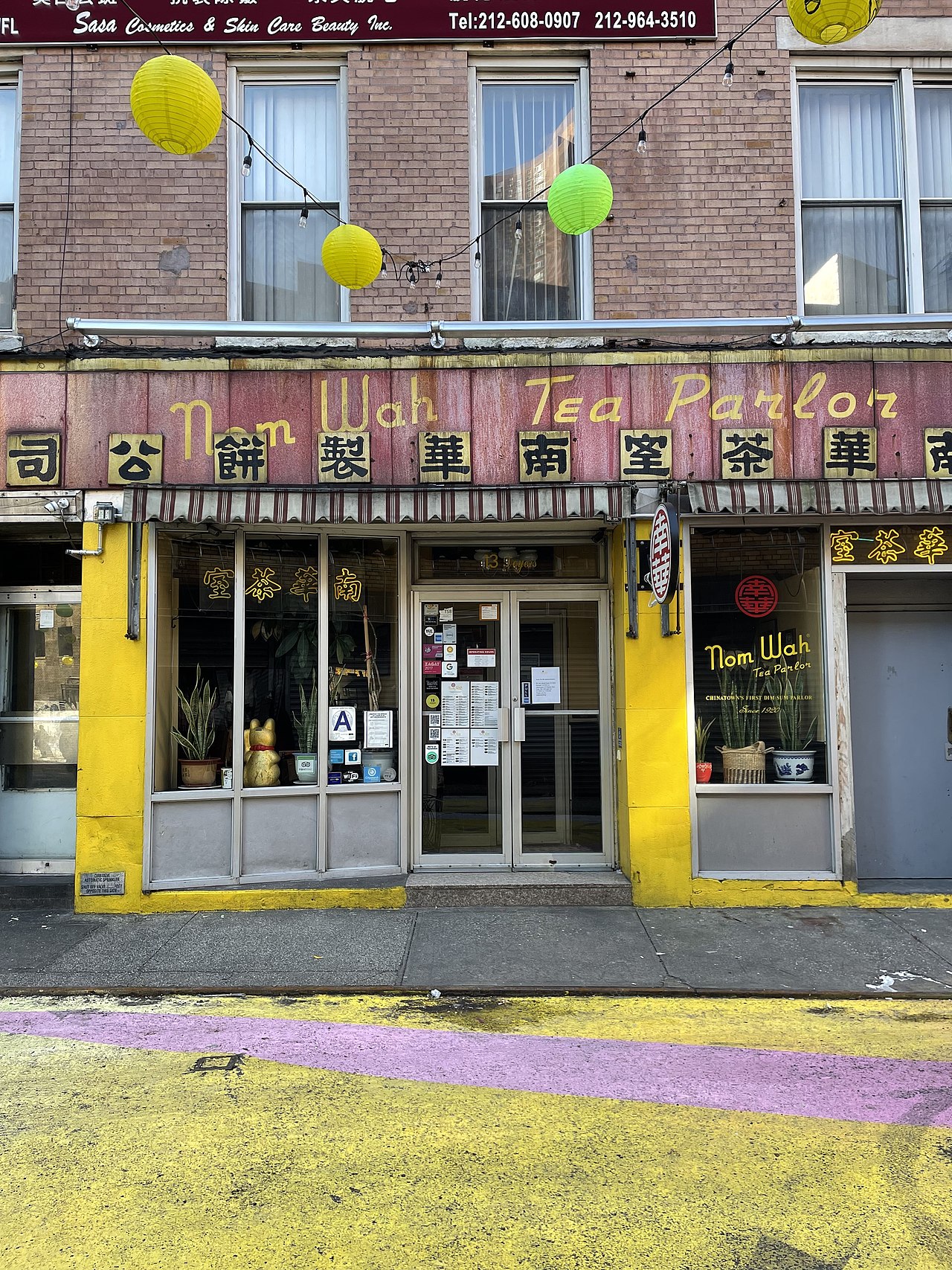 Next on our NYC elopement guide is Chinatown. This lively, colorful, and fun neighborhood is where it's at if you want some pampering. You can get foot massages for around $35 for an hour – just what you need after a day of sightseeing.
Chinatown is also one of the best places to eat and drink in NYC, especially on a budget.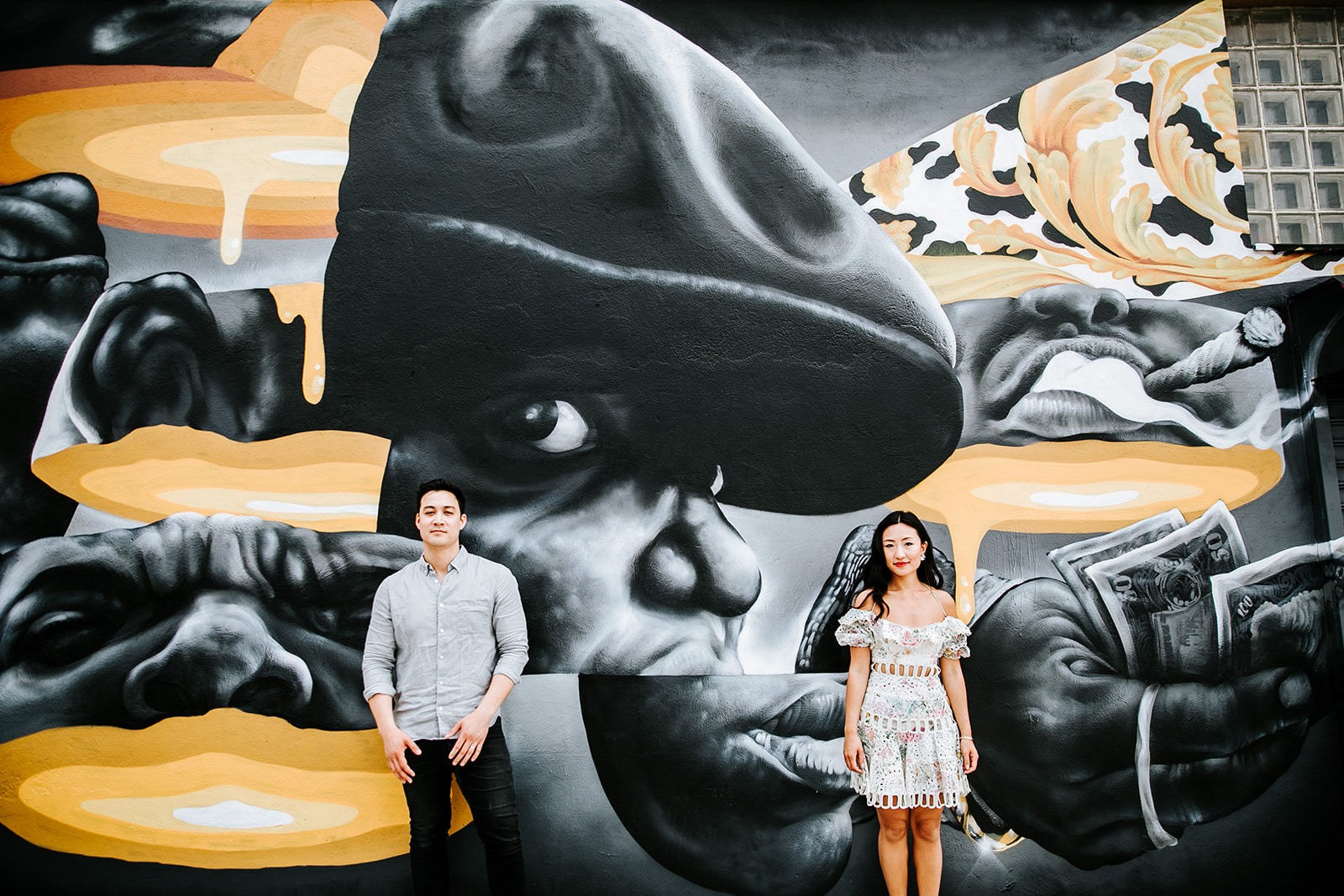 One of our fave fun New York elopement ideas is to spend a few hours at the Bushwick Collective. There's nothing more NYC than street art, and this spot in Brooklyn is one of the best places to see it.
There are countless blocks of art here, with many pieces by famous artists, so it's a really fun place to explore. You can take a tour too, which would also make for a great photoshoot backdrop (bonus!).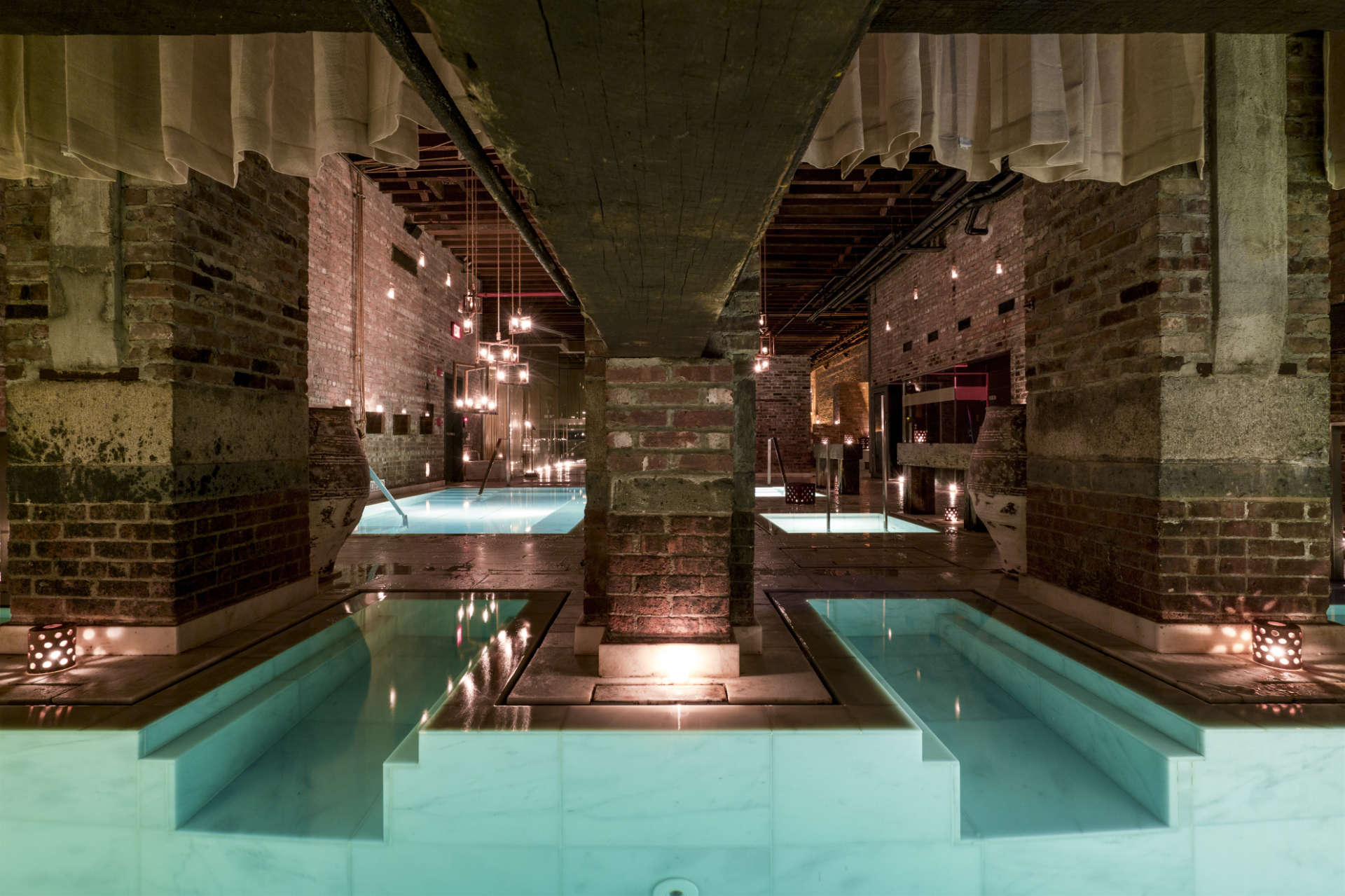 All elopement packages in NYC should include plenty of sweet, sweet relaxation – your wedding adventure isn't just about sightseeing; it's also about indulging. That's why you absolutely have to get to AIRE Ancient Baths New York, in Tribeca.
OK, so it's not completely ancient, but this luxe spa is set in a former textile factory from 1883, so it is pretty old! AIRE is all about the ancient Greek and Roman traditions of bathing. It's lit only by candlelight, and only a small number of people are let in at once. Soak your worries away, and indulge in a couples massage – bliss.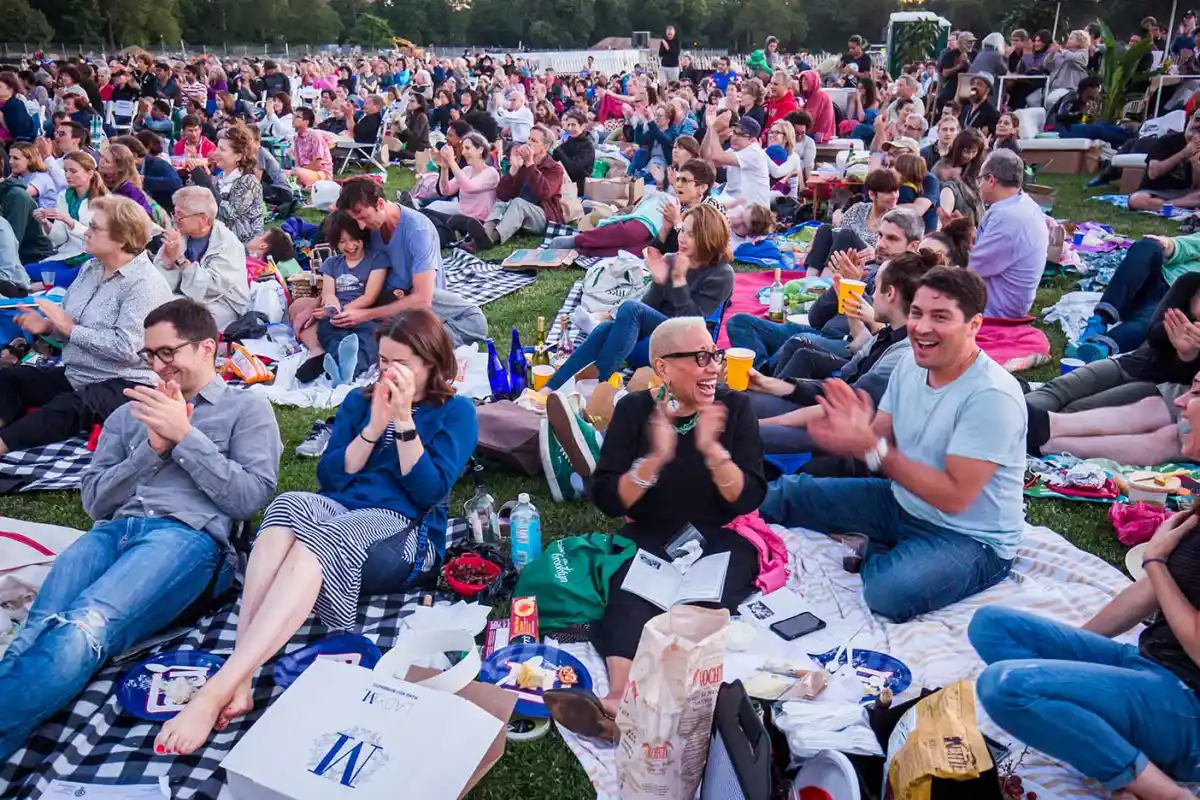 Although the city can be expensive, we can def help you figure out how to elope in NYC on a budget! Some of the best things in life are free, and that includes NYC attractions. One of our top recommendations is to enjoy a free concert.
There's often a free concert series at Prospect Park or, in the summer months, head to Central Park for the New York Philharmonic's popular Concerts in the Park. Bring along a picnic blanket, some cheese and wine, and just chill out and enjoy the atmosphere.
Oh, and if you love the tranquility of Central Park, we also know the perfect Central Park elopement location: Glen Span Arch.
The day before your elopement, here's a super fun way to get ready: book a crazy manicure at Painbucket. This Williamsburg salon, a self-dubbed "social club for the 21st century", has tons of polish options, with nail art designs ranging from animal prints to Coachella-worthy desert styles.
The colorful environment, with fluffy pillows and Instagrammable walls, just screams "girls' day out", so bring your wedding party besties and get gorj nails before your wedding day. (Any place that offers free Prosecco is all good in our book!)